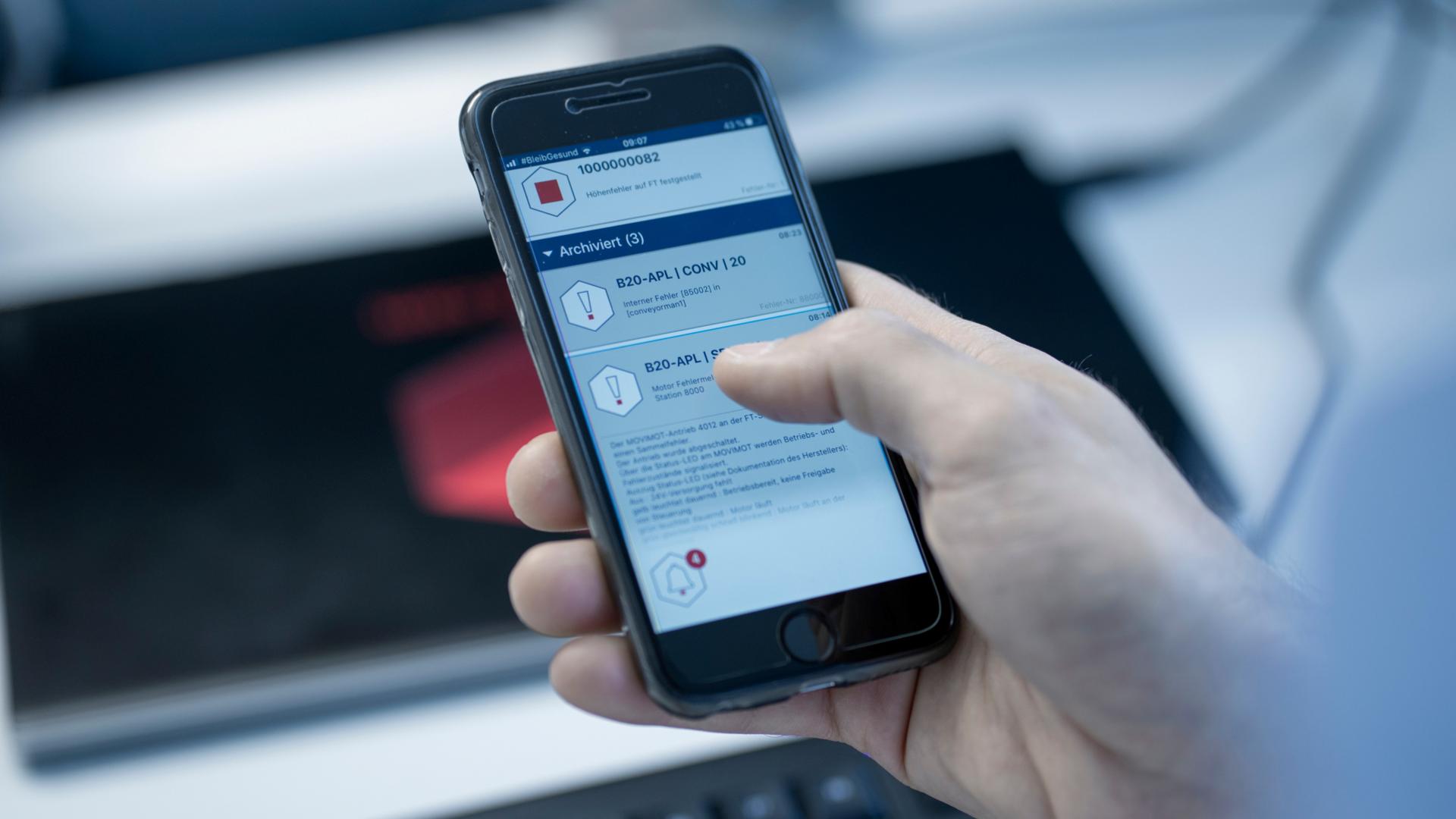 viadat

ALERT informs you about the events in your automated warehouse at any time
Do you know what's going on in your warehouse right now?
With viadatALERT you receive messages about the processes in your automated logistics center as push notifications directly to your smartphone or tablet. You also have the option to display detailed information about each message. The app relieves you and your employees becayse you no longer have to search for the events yourself.
For all users from
viadat

9:
Receive push messages about current events in your automated warehouse directly on your smartphone or tablet

Display a descriptive text with solution notes for each message

Self-configure in

viadat

which messages you want to receive

Let the push messages be sent to user groups: Maintenance needs different information than the control center
The push message is clearly structured:
Category icon (maintenance, error, load unit ...)

Object concerned (SRM, loading unit, etc.)

Brief description

Message number

Date and time
You intuitively swipe what you want to do with the news:
Keep as active

Archive if you want to discuss the message with your team later or if you want to do an analysis

Delete completely
You have questions or are looking for further information?