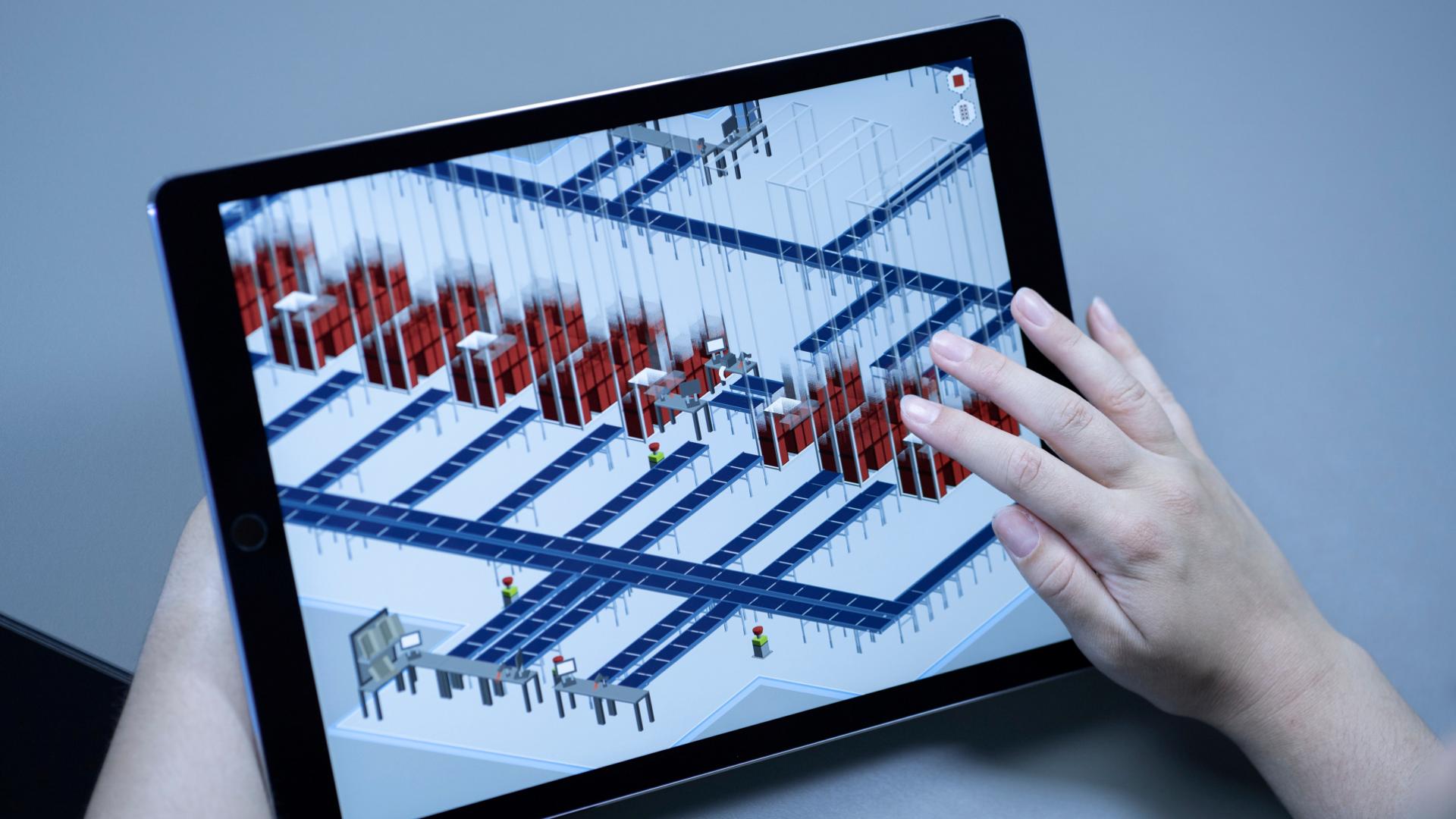 viadat

VISION: For a comprehensive overview of your warehouse
Multi-stage development project for mapping your warehouse logistics
viadatVISION is a new product for system visualization which is being developed and improved in multiple phases. The first phase is already in use as a stand-alone product with viadatALERT which sends users push notifications about incidents in their automated logistics center, if it is managed with viadat 9. In close cooperation with customers, the product is further optimized in regular feedback sessions before it is officially launched in the final phase.
In the final phase, viadatVISION will offer a complete view of your warehouse using data from systems such as ERP, WMS, MES, WCS and PLC. It monitors the warehouse system, the production, as well as the material flows and reveals weak points by using predictive system analysis.
Learning from the past and looking into the future with
viadat

VISION
System visualizations are a powerful and important tool for operating an automated system. They provide valuable information about current faults and their location. In addition, they offer the possibility to determine the current utilization of the individual system components and thus actively support control stations and maintenance staff.
viadatVISION helps you to increase the output of your system, to identify problems quickly and to solve them efficiently and effectively. It detects malfunctions before they occur and supports you in investigating the causes and finding solutions - so that you can act quickly and avoid downtimes.