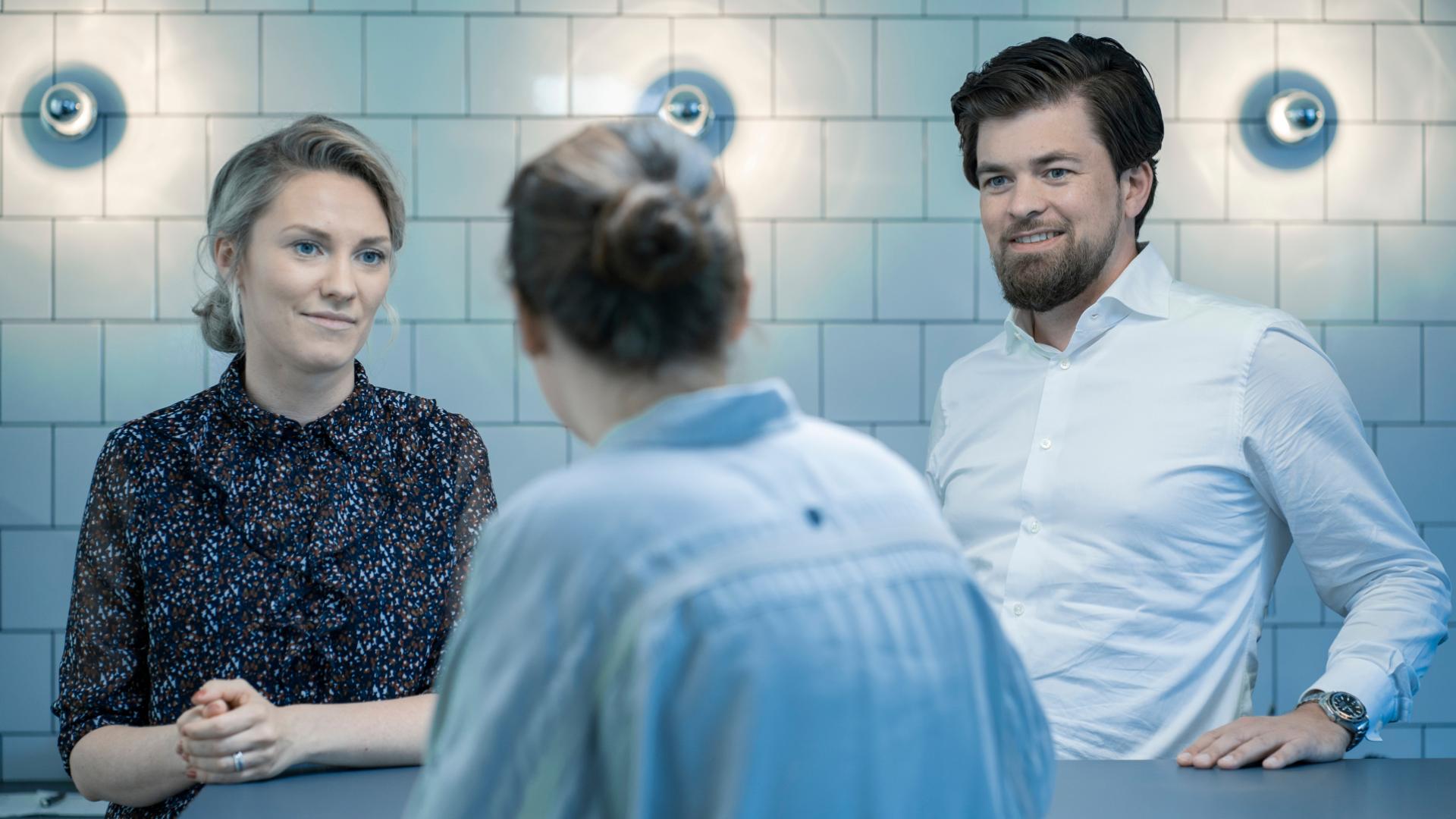 Jobs in purchasing, HR and Accounting
Negotiate – Recruit – Control
In purchasing, you belong to one of the most important areas of our company, because you get our projects rolling: You will be responsible for the procurement of external goods and services, such as entire trades for intralogistics systems or electrical assemblies. You will always keep an eye on costs and quality. You will accompany the processes from obtaining quotations to negotiations with suppliers and the conclusion of contracts.
Are you a team player and enjoy working with suppliers? Do your trained eyes recognize how and where costs can be saved? Then enrich viastore purchasing with your talent!
Do you want to recruit talents? Then you are in the personnel department – by the way, we call it "People Operations". Here, you will not only provide support in the search for new employees and conduct interviews with applicants, but you will also support the viastore team in all matters relating to their employment relationship.
Are you familiar with employment law? Would you like to take on exciting projects and represent us at job fairs? Then support our staff in their search for the talents of tomorrow!
If business administration is your hobby, you like to work with numbers and have analytical thinking skills, you should strengthen our finance and accounting departments. In accounting, the complete recording and methodical design of all company processes is our top priority. You will check, allocate, and book current business transactions, draw up balance sheets, and profit and loss accounts. In finance, you will prepare and analyze project calculations or cost analyses, prepare monthly and annual financial statements, and maintain close contact with the specialist departments and management. In any case, the tasks are diverse and varied.