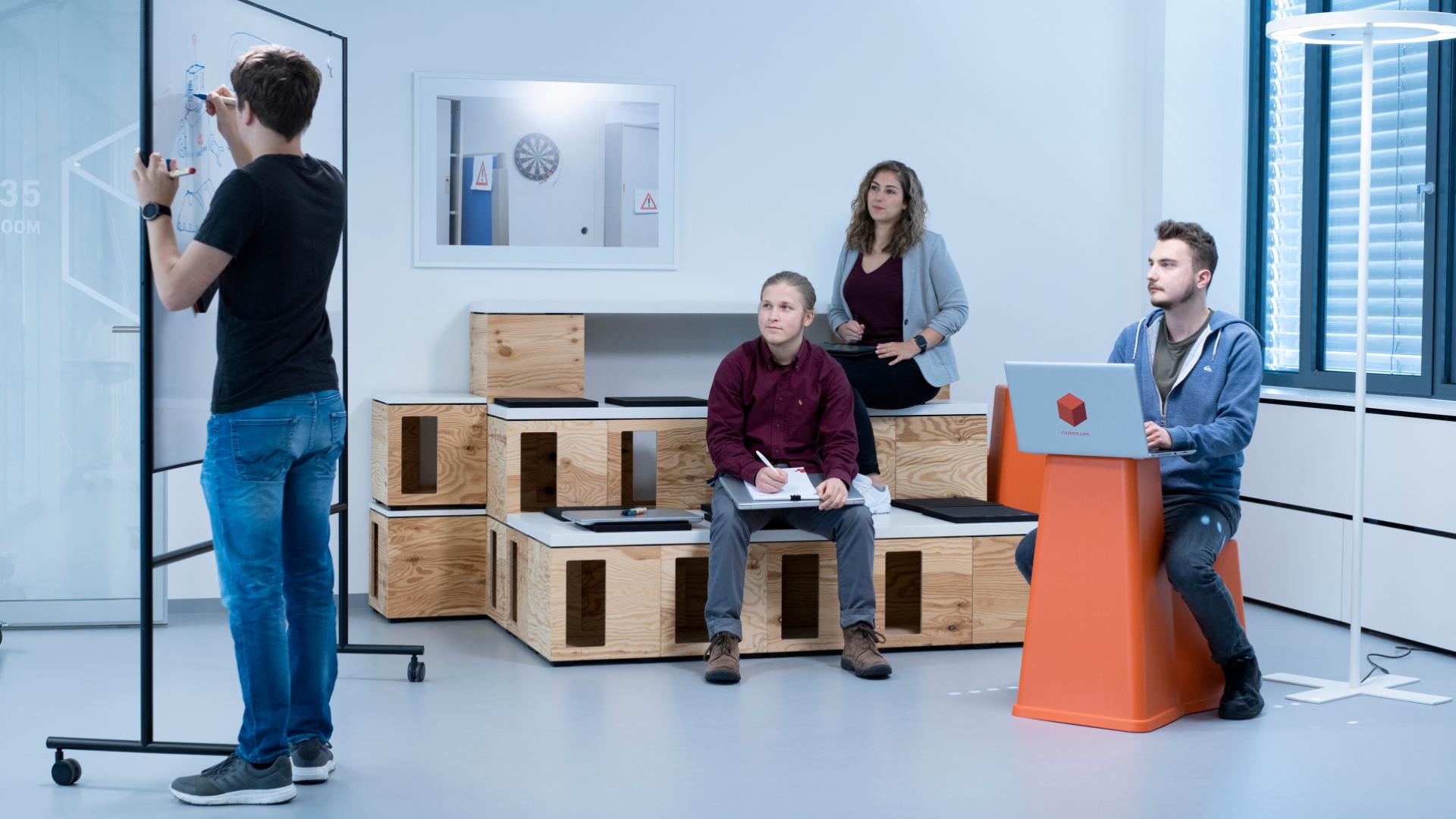 Dual course of study with
viastore
You want more than just theory?
Start your professional career directly after graduating from high school: A dual study program with viastore at the DHBW Stuttgart offers you an exciting and practical training. You will alternately spend three months at the Stuttgart University of Applied Sciences and three months at viastore. This way, you will get to know the company in all its facets and will be able to put the knowledge gained at the university directly into practice.
During your time at viastore, you will not only complete a wide range of tasks within the company, but will also have the opportunity to contribute your own ideas and concepts from the very beginning and take on more and more responsibility within the team. Another bonus: You can expect attractive remuneration during your studies and great career opportunities after graduation.