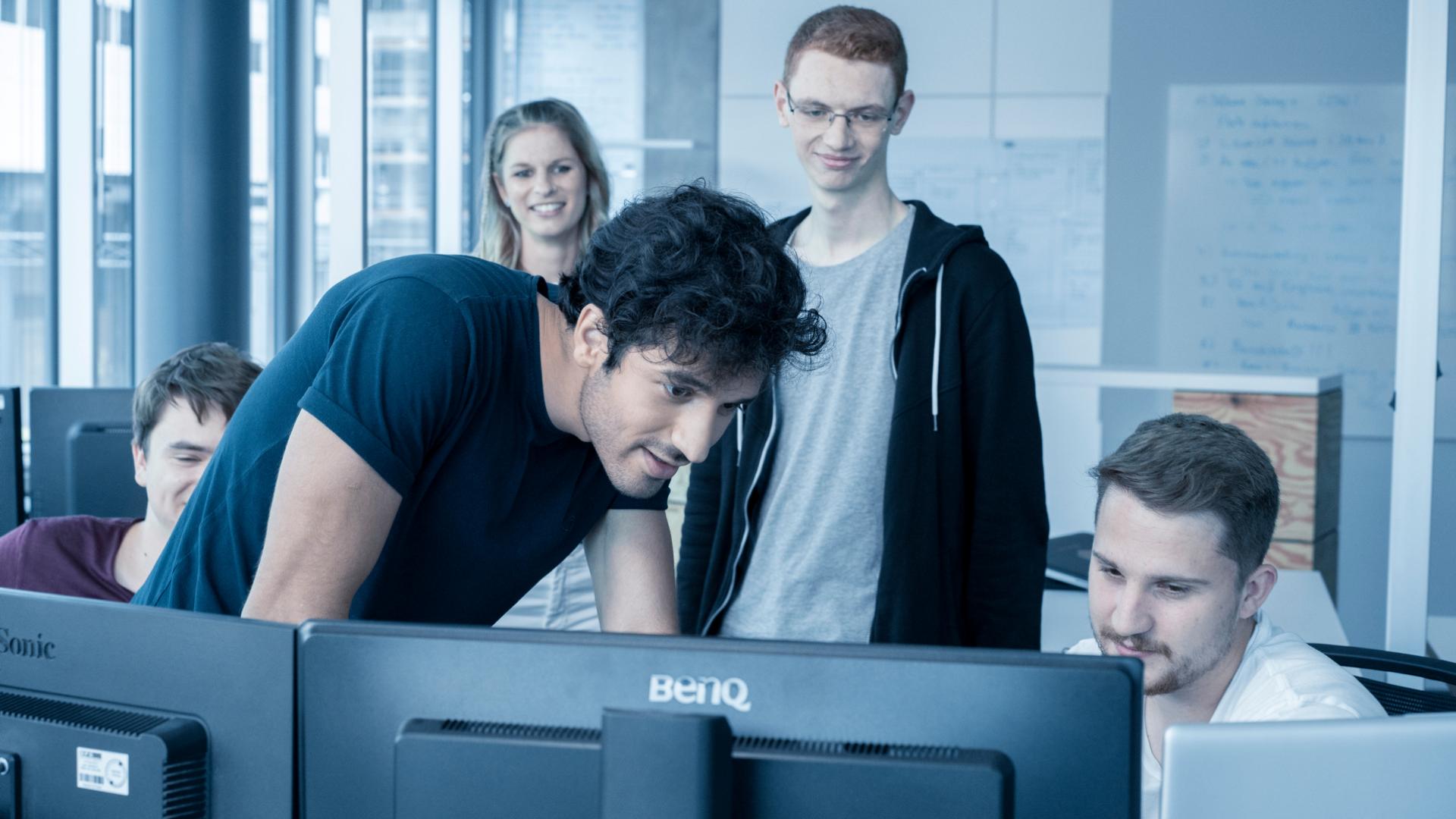 Jobs for Young Talents at
viastore
Practical training in the future market of intralogistics
Are you getting ready to finish school and looking for a place to study or train, a student trainee position or are you about to write your final thesis? ? Do you want exciting tasks in a collegial environment and to work independently on projects? Then viastore is the right place for you. Become part of our team and join us for many "WOWs".
A strong practical orientation, sound technical knowledge, varied tasks, state-of-the-art working conditions and extensive opportunities for further training are particularly important to us. To strengthen the team spirit, we organize regular team events, for example in the high ropes course. This creates the basis for a good working relationship, strengthens mutual trust and improves cooperation. Of course, fun is not neglected.
Discover your options at
viastore
Du hast die Schule bald hinter dir und suchst nach einem Studien- oder Ausbildungsplatz, eine Werkstudentenstelle oder stehst kurz vor deiner Abschlussarbeit? Du willst spannende Aufgaben in einem kollegialen Umfeld und selbstständig an Projekten mitarbeiten? Dann bist Du bei viastore richtig. Werde Teil unseres Teams und sorge gemeinsam mit uns für viele "WOWs".
Ein starker Praxisbezug, fundierte Fachkenntnisse, abwechslungsreiche Aufgaben, modernste Arbeitsbedingungen und umfangreiche Weiterbildungsmöglichkeiten sind uns besonders wichtig. Um den Teamgeist zu stärken, veranstalten wir regelmäßige Teamevents, zum Beispiel im Hochseilgarten. Das schafft die Grundlage für ein gutes Miteinander, stärkt das gegenseite Vertrauen und verbessert die Zusammenarbeit. Der Spaß kommt dabei natürlich nicht zu kurz.