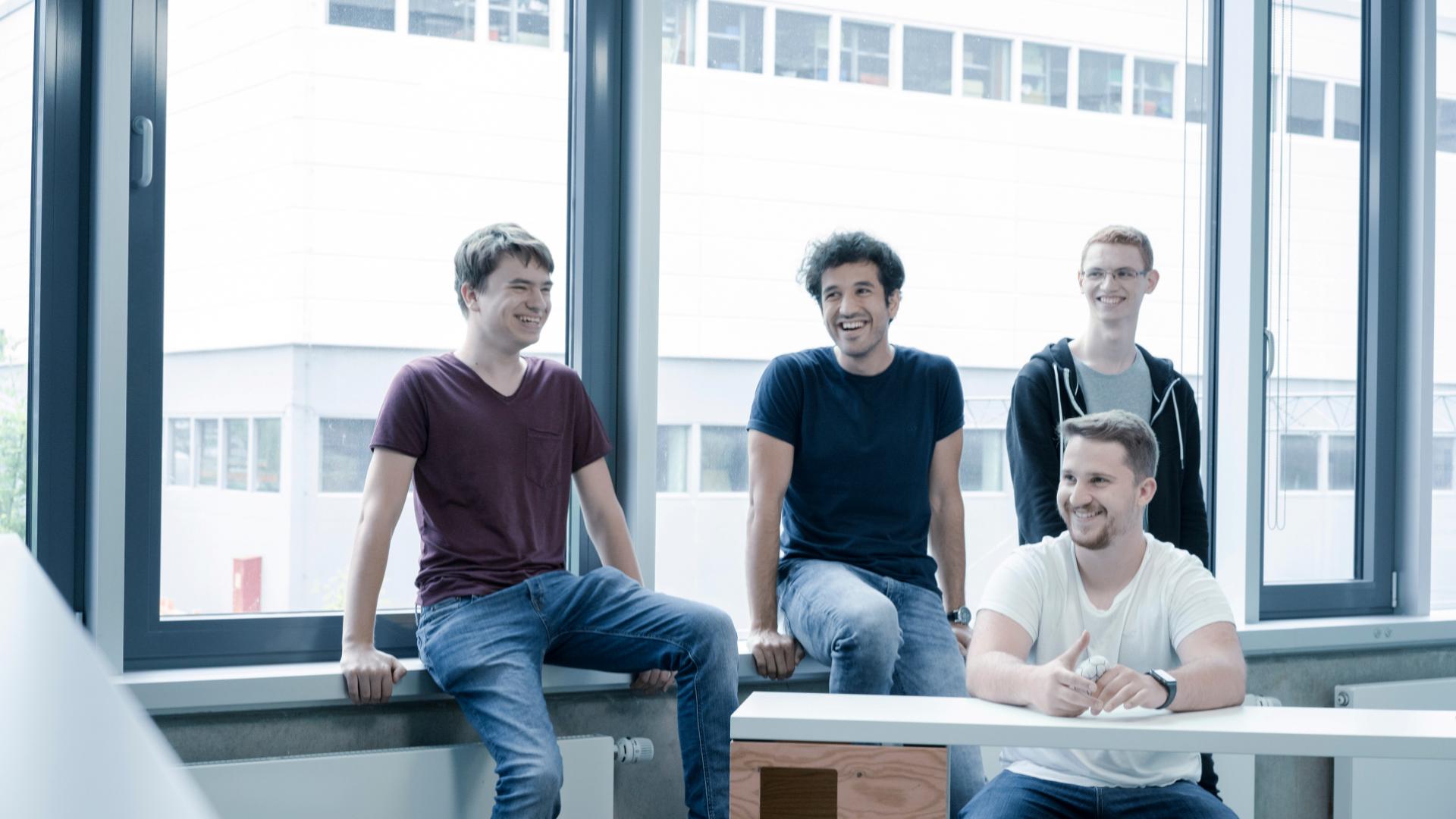 Start your apprenticeship at
viastore
With us you get things moving – as an IT specialist and mechatronics engineer
As an IT apprentice you will work on tasks in the programming languages C# and C++. In addition, you will learn how to develop agile software with the project management method Scrum. The apprenticeship is practical, creative and instructive – for example, in an in-house seminar you can build an intralogistics system from Lego using Scrum.

Other important topics as an IT specialist are database queries and -designs. From the very first day you are part of a strong team that stands by your side and accompanies you. You will receive regular feedback meetings so that you know about your current level of development and your development possibilities – and can contribute your own feedback!
As an apprentice, you will not only learn at the vocational school or from experienced colleagues, but also from other apprentices, for example in internal training courses, where you can share your knowledge and get to know each other's priorities and tasks. This ensures that your topics and work processes are perfectly coordinated.
You will spend your first year of apprenticeship as a mechatronics engineer at our partner company Dürr in Bietigheim. There you will be prepared for the topics metal and electrical engineering. In the basic training in metal everything revolves around drilling, turning, milling and filing. In the basic training in electrical engineering you will learn the most important things about circuits, controls and testing electrical systems. Pneumatics, i.e. the technical application of compressed air, is also an important subject in the apprenticeship. You will also learn how to read and create circuit diagrams and design drawings correctly.
You will then work for us at the viastore plant in Bietigheim. There you will deepen your knowledge and put it into practice. In this context, we will of course also introduce you to our specialist area – intralogistics. As an apprentice, you will support us, for example, in connecting motors to storage and retrieval machines, assembling chassis girders and commissioning. In this way, we prepare you for your professional future in the best possible and practical way. Your experienced and helpful colleagues are always open to questions and support you actively in your learning process.