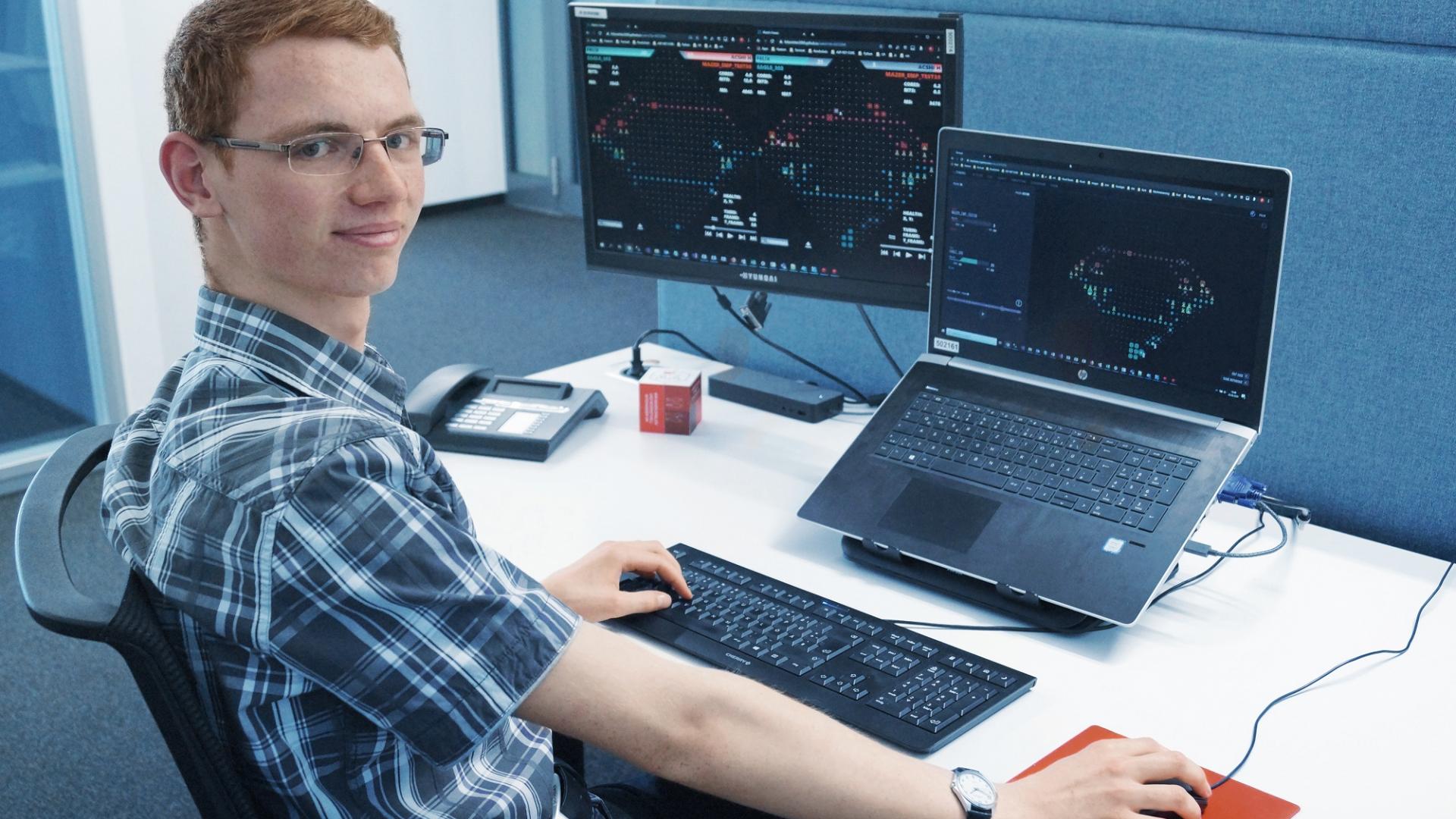 viastore

apprentice Felix Richter wins international competition
Among more than 750 participants, Felix Richter took first place in an online game for artificial intelligence
With self-programmed algorithms to first place in the online game
Felix Richter, apprentice of information technology/application development at viastore, took first place in the international online game for artificial intelligence, "Terminal", among more than 750 participants. The 20-year-old topped his best result so far, which he achieved in fourth place at the beginning of this year. The competition, which is organized in the USA, is held several times a year and extends over three months. The final is streamed live. With tournaments like "Terminal", the organizer, who regularly hosts them at US elite universities too, wants to discover new talents for large companies.
In the game, two opponents compete against each other on a diamond-shaped playing field. The goal is to lead your own units to the opposite side of the field and prevent your opponent's units from reaching your side, for example by building obstacles. For that purpose, participants program intelligent algorithms that analyze the current game situation as well as previous moves and independently decide on their own moves. The game proceeds completely automatically, the strength of the algorithm determines the success of the player.
For the win, Felix Richter continuously developed, tested and improved his algorithm - and even developed a program which is superior to the standard program in its functions. Using the input from other participants, who support each other despite the competition, he also designed a tool with which previous games can be analyzed more easily and with more significance, and made it available to them. "We are very happy about Felix Richter's great result", says Jutta Nonninger, Vice President People Operations at viastore. "With this commitment and talent, he fits perfectly with us and our values and has the best future prospects." Felix Richter will participate again in the new season, which has already started. However, he wants to start the new season calmly, only observing his opponents in the first stage.