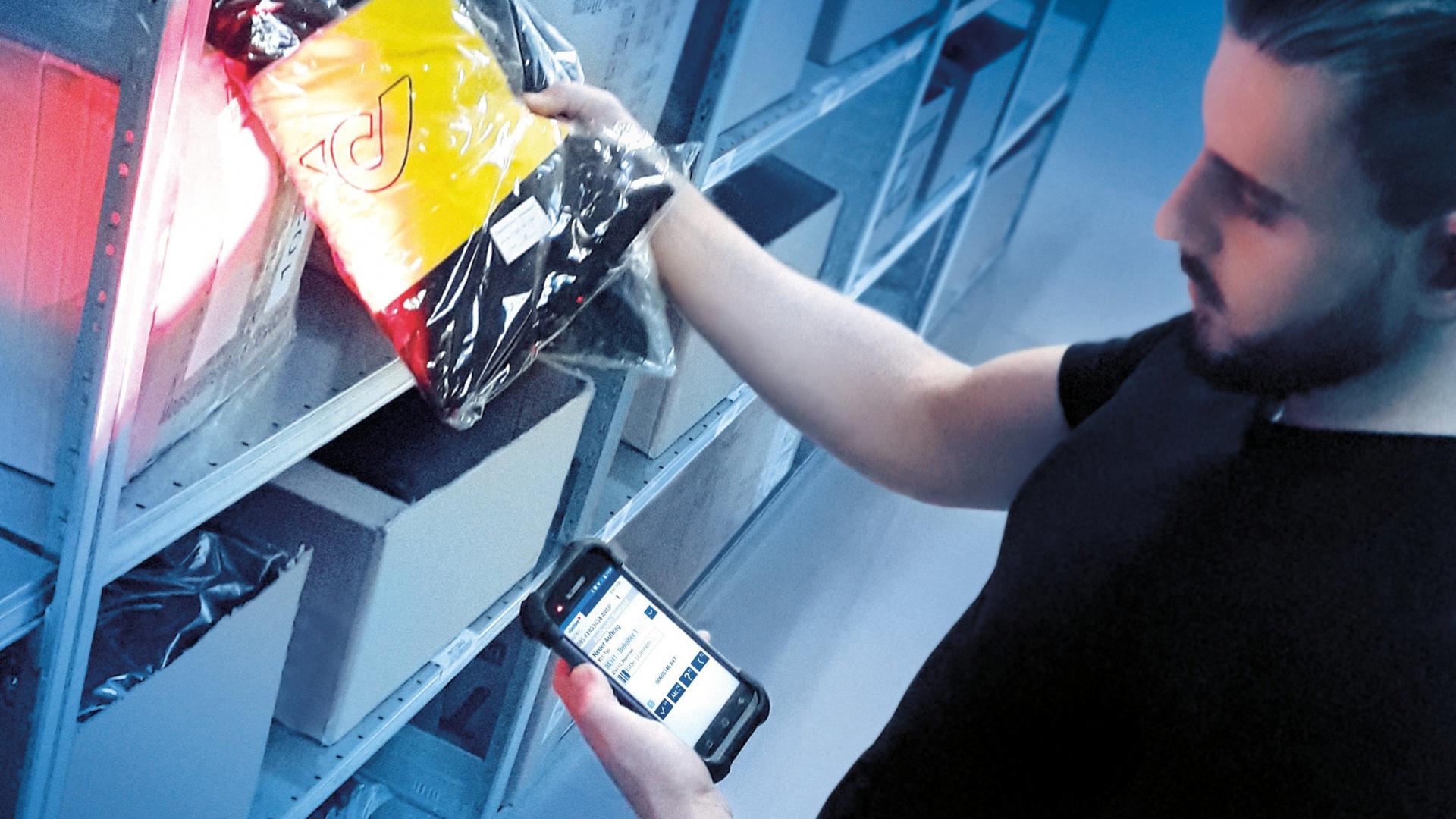 New digitization milestone at Post Systemlogistik in Austria
Uniform IT architecture for all multi-user logistics centers
Post Systemlogistik GmbH, a wholly-owned subsidiary of Österreichische Post AG with headquarters in Vienna, Austria, is a logistics service provider focusing on e-commerce fulfillment. Its customers include notable international brand companies from the retail and food industries in the Austrian market. Dynamic growth, increasingly high demands in e-commerce – such as those in conjunction with next day delivery – and the desire for integrated automation prompted the company to give priority to  establishing a uniform IT architecture with the ability to be quickly and easily scalable at all its existing and future logistics locations.
Teaming up with the IT and logistics experts of PureLoX SOLUTIONS GmbH, a company based near Koblenz (Germany), Post Systemlogistik embarked on the challenging road to reaching this goal. The partners developed and implemented an overall concept that meets the strategic requirements with regard to both IT and logistics and can be flexibly expanded to meet future needs. At the core of this concept, the logistics service provider introduced the globally tried and tested warehouse management system (WMS) viadat in collaboration with PureLoX, a premium partner of viastore SOFTWARE. The powerful and intuitive software maps all intralogistics processes, offers more than 2,500 standard functions and can be easily configured to meet individual customer needs. At Post Systemlogistik, the bespoke system now ensures efficient and reliable processes throughout the entire supply chain. In addition, new clients can be connected in the shortest possible time. In addition to this central solution and the necessary integration of the system into the existing IT infrastructure, the PureLoX specialists have extended the viadat WMS with a software add-on from their own plx.suite. Thanks to plx.billing, client billing at Post Systemlogistik is now fully automated.
"Together with PureLoX, we have developed an intelligent solution that enables the extremely fast implementation of new clients at the highest level of quality and can be flexibly adapted to the increasing demands of e-commerce," explains Christian Keim, Managing Director of Post Systemlogistik. "Based on this integrated solution, all processes – from storage and picking to invoicing – are now fully automated. We accordingly benefit from greater transparency and efficiency." On this foundation of consistency, Post Systemlogistik can put new logistics locations into operation much faster than before. "The uniform IT architecture, the simple, intuitive usability of viadat and the inclusion of our plx.billing add-on means that the deployment of staff is now even more flexible," says Stefan Wirscheim, project manager at PureLoX SOLUTIONS, mentioning another strategic benefit.
With this new milestone in digitization, Post Systemlogistik is well positioned for its customer-oriented fulfillment services, upcoming automation technologies and future growth.
PureLoX SOLUTIONS GmbH, based in Kobern-Gondorf/Wolken near Koblenz, Germany, is a broad-based company that is continuously bringing together the areas of IT and logistics. With a team of experienced management, logistics, IT and software experts, the company focuses on the profitable planning and design of individual logistics concepts – from the initial starting point to future-oriented solutions. The company's service portfolio covers all fields of the manual, automated and digital process worlds. PureLoX is a premium partner of viastore SOFTWARE and boasts profound expertise in the customized implementation and application of the viadat warehouse management system (WMS), due to its own distinctive expertise in software development. With the in-house developed plx.suite, the intralogistics specialists offer innovative software add-ons for automating and digitizing important cross-company processes that can be flexibly integrated into existing IT landscapes. These solutions are immediately available via plx.cloud and automatically scalable as the number of users increases. Since its foundation in 2015, PureLoX SOLUTIONS GmbH has already experienced rapid growth and boasts the addition of well-known customers to its own reference list.