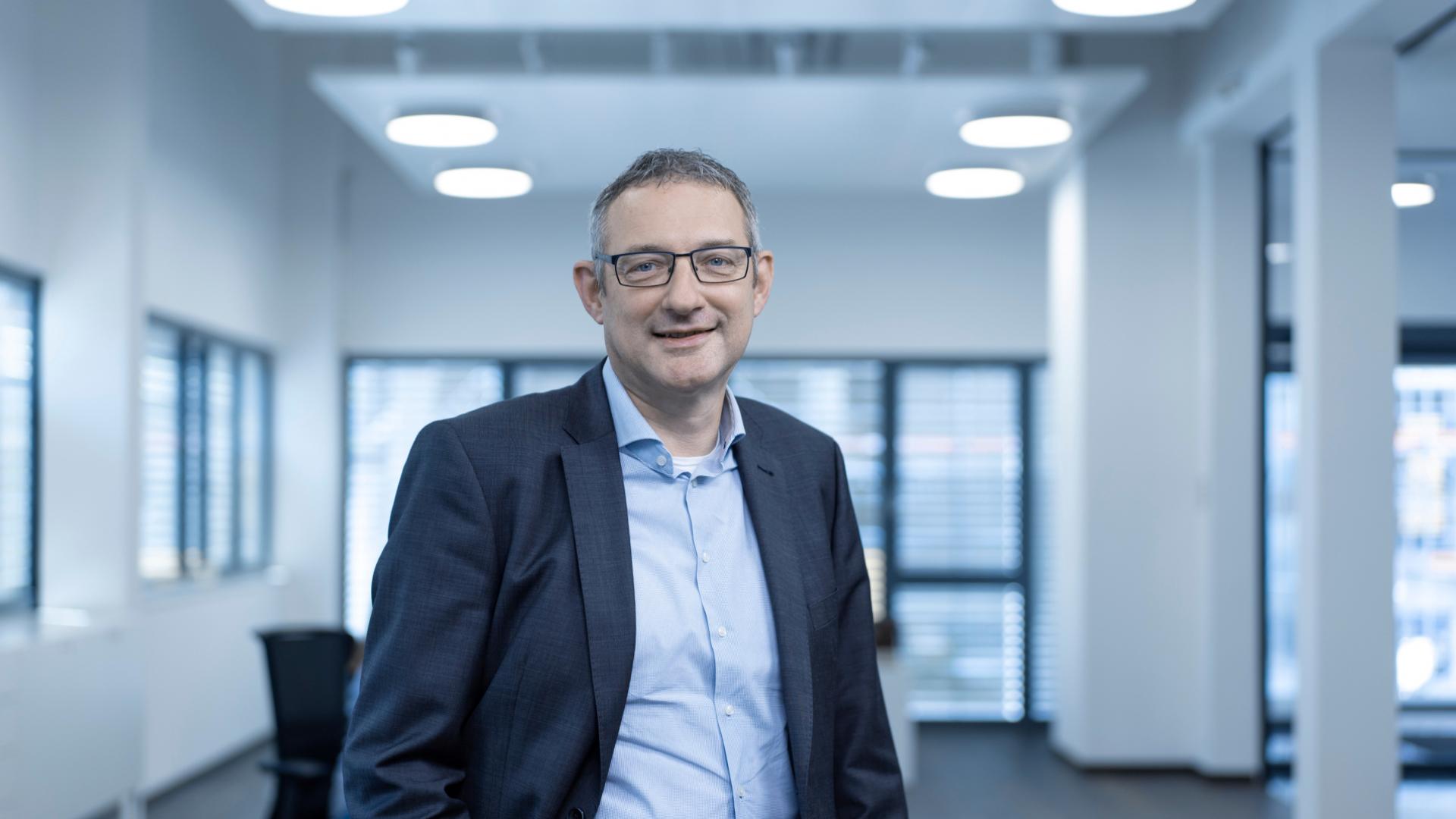 3 Questions – 3 Answers
Interview with Dr. Harald Göbel, COO
viastore
SOFTWARE
Blockchain technology: Hype or beneficial to the industry?
A blockchain allows processes to be made more transparent and secure. That's why I consider its long-term importance for the industry to be very high. An essential aspect of this technology – several participants with different interests in individual processes – is the rule in production and logistics. Using blockchains allows, for example, the securing of production data and measured values and the managing of licenses and handling of freight documents or transport insurance. The technology is very complex and still quite new, but is developing rapidly. Early adopters are already benefiting from the advantages it offers. However, there are also some disadvantages. For example, encryption will require increasingly higher computer capacities due to decentralized data storage, and thus more energy. In order to decide on the technology's viability, companies will have to intensively examine the respective goals, issues and alternatives.
Industrial Internet of Things (IIoT): How can this innovation be used to its full potential?
The Industrial Internet of Things aims to increase the efficiency of companies through intelligently networked systems and automated processes. Especially in production, the IIoT can contribute to cost reductions, such as in quality assurance and the supply chain. This requires the processing of large amounts of data within a short period of time. Big data technologies and applications therefore play a central role. Companies should also be open to integration and cross-industry collaboration using solutions from other fields of application. Here, the networking of production and logistics using MES and WMS is an important aspect. With it, they can develop the potential of IIOT in the best possible way. It is also important to rethink the central value chain and the entire business model.
What are the greatest challenges associated with digitalization?
Investments in new technologies are probably the biggest obstacle for many companies on their way to Industry 4.0. It is therefore important that they develop a suitable strategy in advance and give it high priority within the company. A competent, future-oriented partner is essential in this. After all, implementation is usually a transformation process that lasts several years and affects all departments. Digitalization will not work without rethinking existing processes and organizational structures. It is also vital to invest in the further training of employees in order to qualify them for the new requirements of the digital world. In addition, companies must define binding standards and address new tasks in the area of IT security.
Blockchain technology: What's behind it?
The most well-known field of application for blockchain technology is likely the virtual currency Bitcoin. However, this technology has the potential to change much more than just the financial system. Its principle can be applied to a wide variety of applications – whether on the capital market of a crypto currency or for remote services such as predictive maintenance in a smart factory. The blockchain is a decentralized database structure that is constantly growing. At its core is the technical implementation of a transaction register in which data records are mathematically calculated as blocks, confirmed and inseparably linked to previous transactions. However, this information is not stored centrally on a server, as is the case with traditional databases, but is distributed in a decentralized and transparent manner on a large number of computers. Based on current knowledge, this makes it impossible to be manipulated, changed or deleted. Since the blockchain can be stored and checked by every participant of the network, there is no central instance necessary for monitoring or storing the data. However, the prerequisite is that all participants are trustworthy. The main disadvantages of blockchain technology include high energy consumption, high memory requirements and low data throughput.