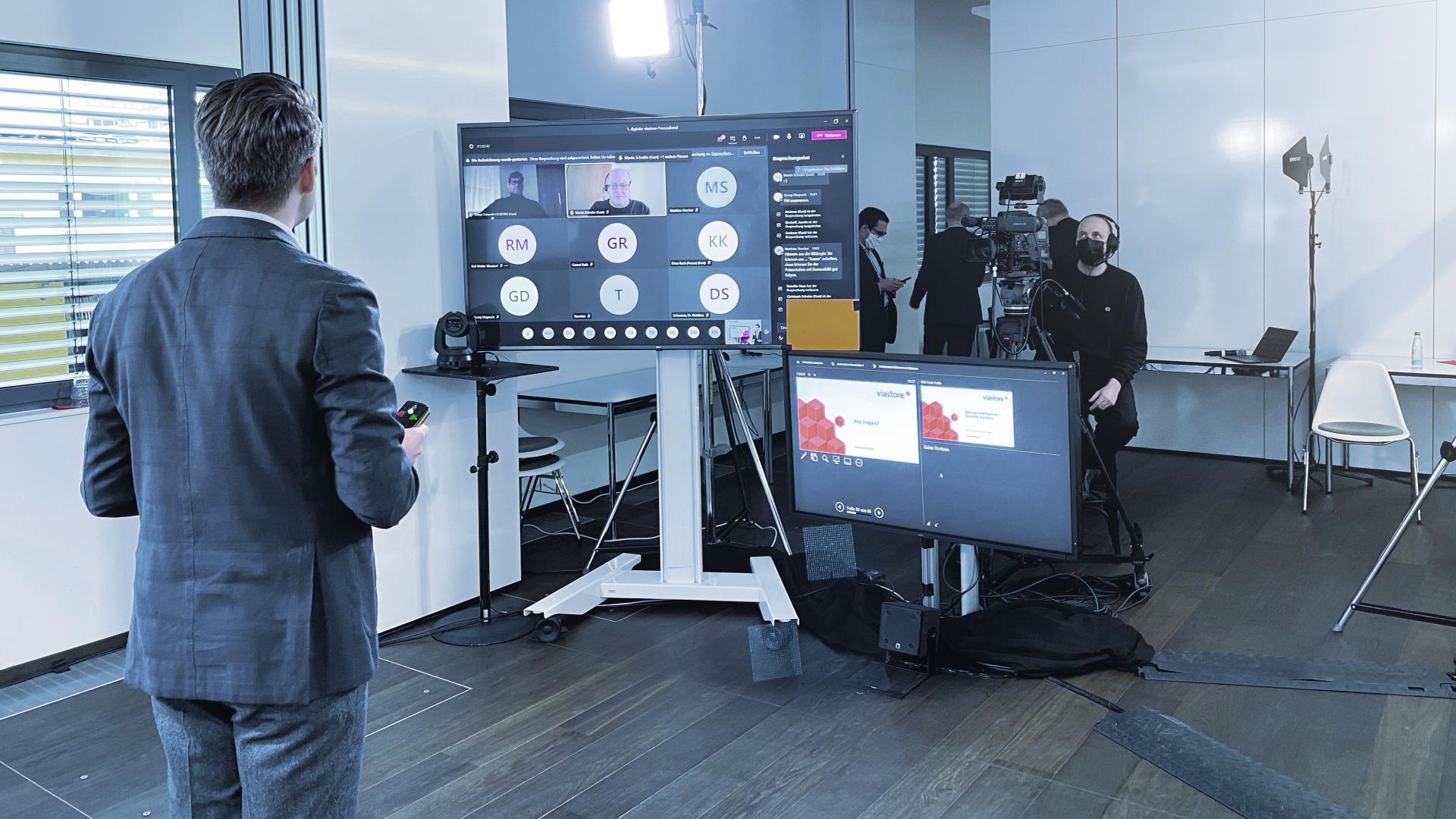 viastore

is satisfied with the outlook for 2020
Systems, software and services for intralogistics

Canceled trade fairs, fluctuating markets, restrictions on customer appointments at home and abroad, contact and travel bans, home office, employees in quarantine: in these turbulent times, the conclusions of entrepreneurs are certainly mixed. The international supplier of intralogistics systems, software and services, viastore GROUP, based in Stuttgart, looks back on the year 2020 with satisfaction. This was reported by CEO Philipp Hahn-Woernle at the beginning of December at the annual press event, which for the first time took place virtually via live stream. "At the beginning of the year, we all probably would have expected a different course. However, we quickly found our way around the situation - even during the lockdown, when the entire team was working from home," he sums up.
Won the largest projects in the company's history
Not only because of the strong order intake in 2019, the viastore GROUP is also well positioned for 2021, and the intralogistics expert was able to win many more projects in 2020. With two well-known companies from France and the USA, we even received the largest orders in our company's history to date," reports Hahn-Woernle.
This year, an international supplier of passenger transportation systems opened its first "intelligent" spare parts warehouse for the maintenance and repair of elevators in Spain. This will enable the company to significantly improve service for customers in Spain, Portugal and Italy. As a central administration and storage point, the new facility enables elevator operators to have complete availability of all spare parts and optimizes their logistics through Smart Data Services, analysis and processing of real-time data. The use of sophisticated data analysis helps to manage logistics processes in only a third of the time previously required. The automated warehouse was planned and implemented by viastore SYSTEMS. The software used is viadat, an end-to-end solution that integrates all material flows and enables a holistic inventory management. With the digitized spare parts control, the viastore customer has a highly efficient solution to be able to quickly restart elevators when needed. Downtimes are minimized as the spare parts are available around the clock and arrive at the service technician's premises at exactly the right time. This saves ten percent of the trips between customer and the branch every year, since all the required spare parts are now carried along on the first visit. Customers benefit from the fact that elevators requiring maintenance are back in service 20 percent faster if the precisely fitting replacement parts are now available to the technicians without long ordering and delivery times. The facility in Spain has space for around 10,000 different spare parts. It can handle more than 1,400,000 orders per year, which is an increase of 400 percent compared to the previous system. The project is regarded as a pilot for other international locations in order to significantly reduce the spare parts inventory in currently more than 10,000 smaller warehouses.
Another example: KSB, manufacturer of pumps and valves, relied on viastore's expertise for the modernization and expansion of its high-bay warehouse in Halle (Saale) and has since benefited from a 25 percent increase in output. And: In cooperation with its strategic SAP EWM partner, prismat, viastore as general contractor planned and implemented an automated high-bay warehouse at VARTA Microbattery, whose stocks, workflows and transports are managed and controlled by SAP EWM. "Thanks to the automated processes, VARTA not only benefits from more space for production, greater transparency and increased throughput with fewer staff, but can also dispatch its goods much earlier than before," explains Thomas Hibinger, who has been strengthening viastore SYSTEMS as COO since this year. The mechanical engineer has been in charge of sales, implementation and service since May and was previously active as COO at thyssenkrupp Systems Engineering, among others. In addition, viastore has further strengthened its management team with Stefan Ott as the new head of the stacker crane division, who has been responsible for the development, design, production and assembly of the stacker cranes since October.
Lots of good news from and for
viastore

SOFTWARE
The viastore SOFTWARE can also demonstrate very special projects: For example, at a leading kitchen manufacturer, all intralogistic processes, including those at the production site, are managed by the viadat Warehouse Management System (WMS)." viadat not only manages all warehouses, it also controls the material flows in production and is a key component in ensuring that around 950 kitchens leave the production line here every day," summarizes Dr. Harald Göbel, COO of viastore SOFTWARE. The system solution for the automated system was developed by viastore SYSTEMS.
The importance of viadat is shown in the numerous awards the software has received this year. Among other things, readers of a trade magazine voted viadat Product of the Year 2020, and recently the standard software was awarded the seal of approval "Software made in Germany", which stands for the highest quality and enthusiastic customers.
With the launch of the new product viadatVISION, the company is on schedule. The modern solution for system visualization is being developed in several phases, also together with customers, and is already in use in its first expansion stage: The stand-alone viadatALERT notifies users via push message about incidents in their automated logistics center if it is managed with viadat 9. "In the complete expansion stage, viadatVISION offers a complete view of the warehouse, production and material flows and uses predictive system analysis to reveal bottlenecks", explains Göbel.
The fact that the company is on the right track with its achievements in the areas of research and development is also confirmed by the Stifterverband für die Deutsche Wissenschaft, which has awarded viastore SOFTWARE with the "Innovative through Research" seal of approval. This means that viastore is one of the companies that excels in research and development.
Comprehensive service for challenging times
The company also has news to report from the service division: In addition to hotline support, maintenance and testing, viastore offers its customers spare parts and on-site services as well as comprehensive system monitoring - 365 days a year. "At times like these, the importance of our service performance becomes particularly apparent. We have many customers who were overrun with orders virtually overnight, especially dealers and manufacturers of medical products such as disposable gloves, disinfectants or protective clothing," explains Michael Bois, Head of Service at viastore. They had to react as quickly as possible in order to cope with the immense order volume and the increased customer requirements. "A manufacturer of disposables and hygiene articles sometimes had to deliver four times what is usual in a normal year. With our service, we enabled him to switch from single-shift to multi-shift operation at short notice," Bois continues.
Digitalization decisively advanced
This year, in particular, digitization in the company was further advanced. Since March, all appointments that do not require a mandatory presence have been taking place digitally – both internally and externally. And the company's website also shines in new splendor and is even more modern. It focuses on a better user experience with faster loading times, a simplified menu, more comprehensible content and optimization for mobile devices. Thanks to the intuitive menu navigation, users can find their solutions at the first click and can get in touch with the experts quickly – the best prerequisites in a year in which customer contact will be completely different than before.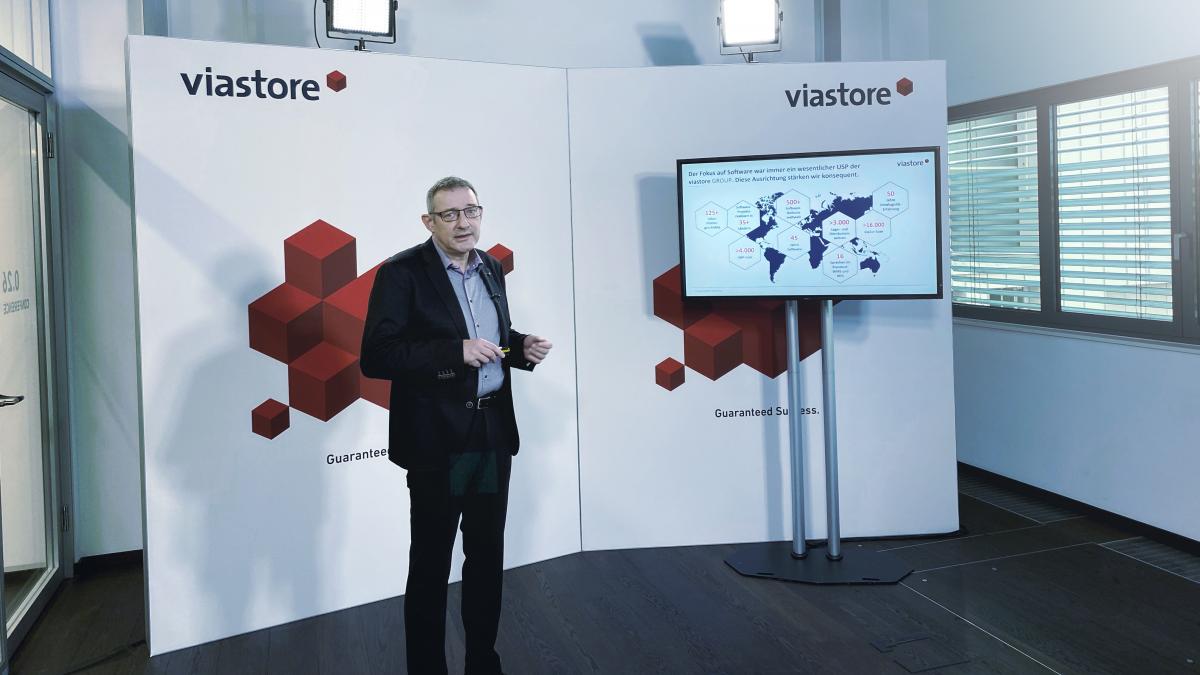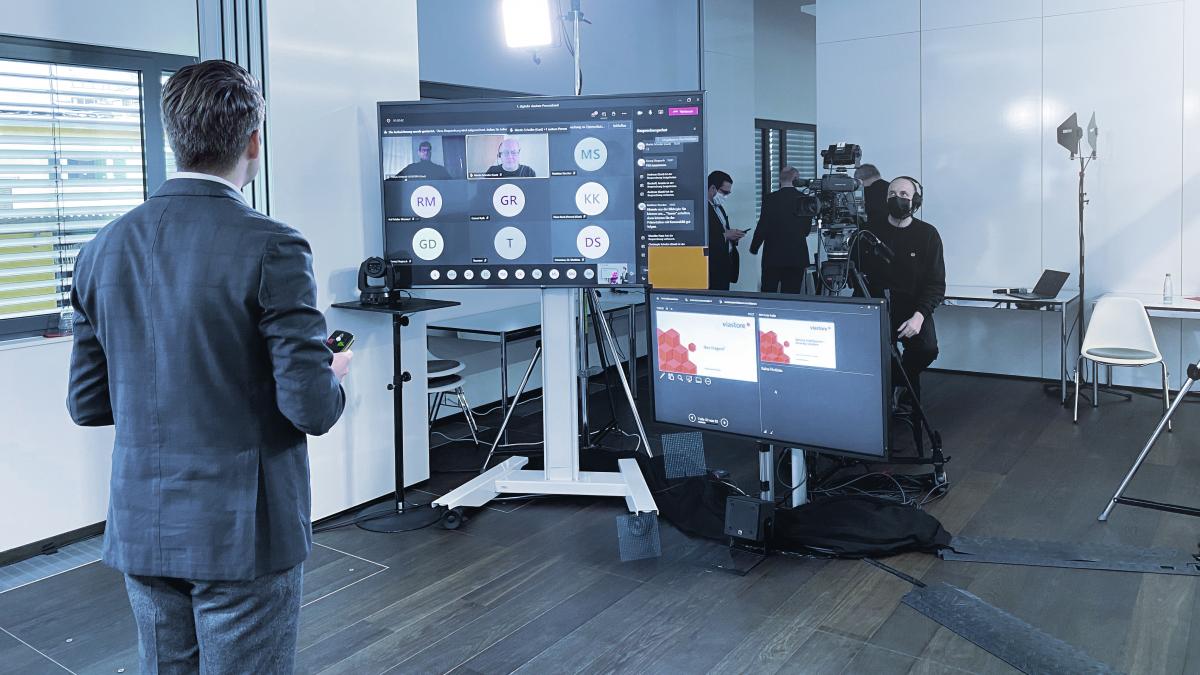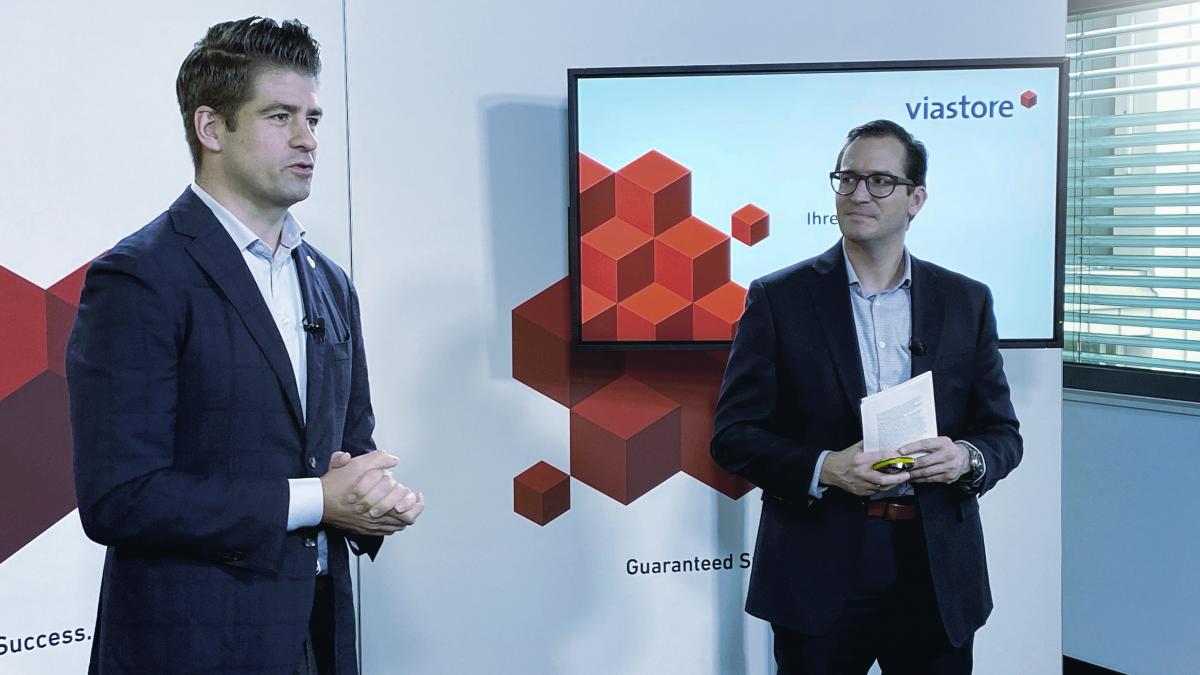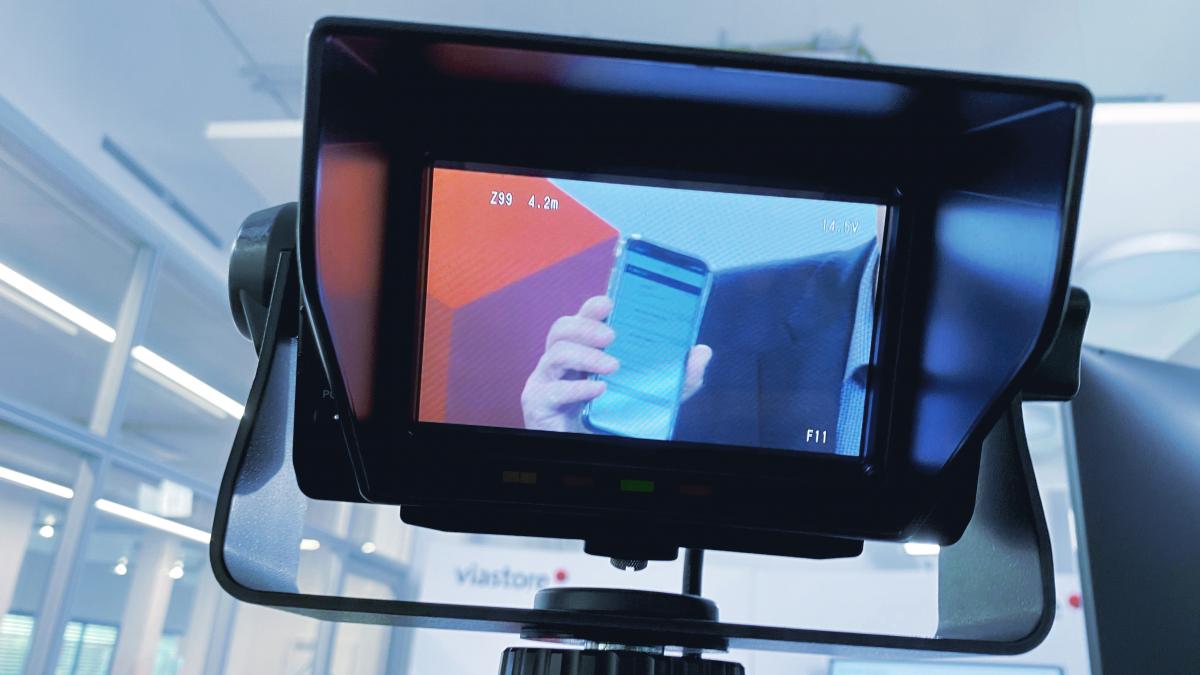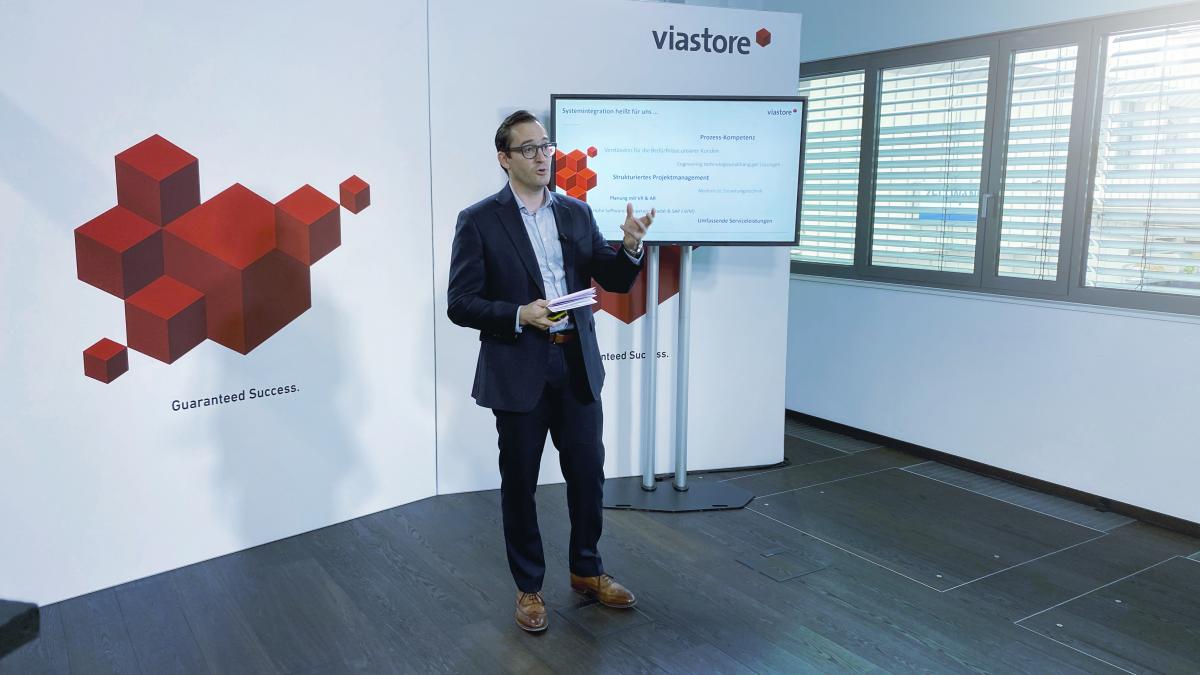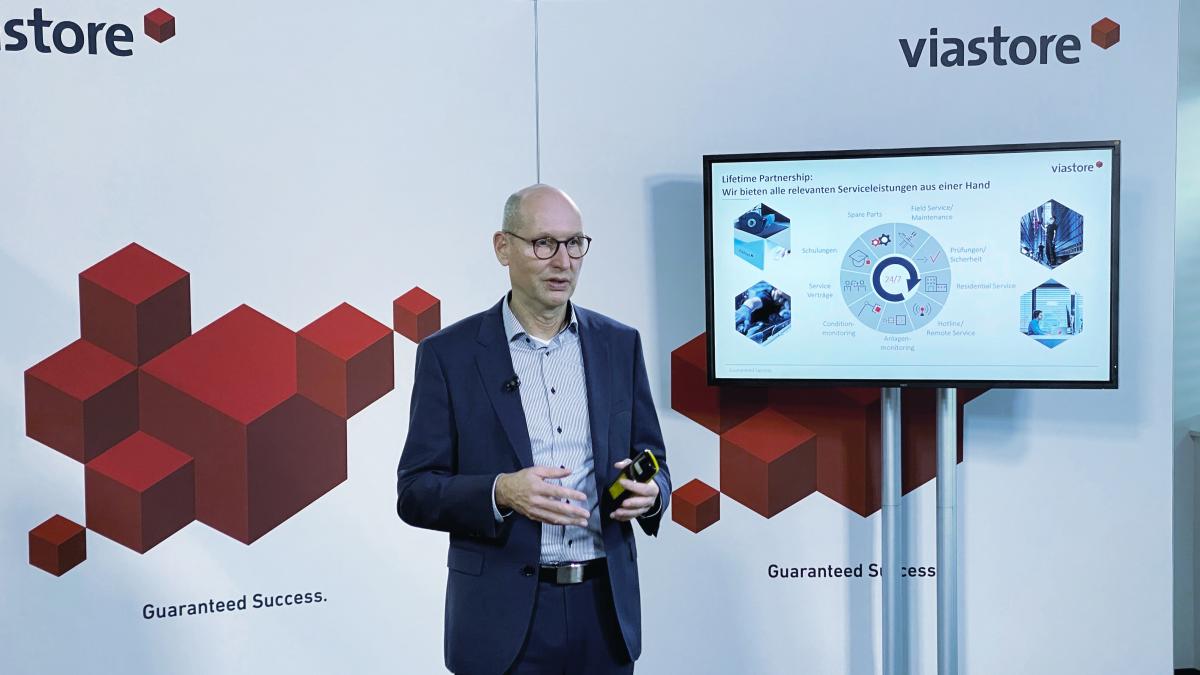 This year, the annual press event of
viastore
took place virtually via live stream for the first time.