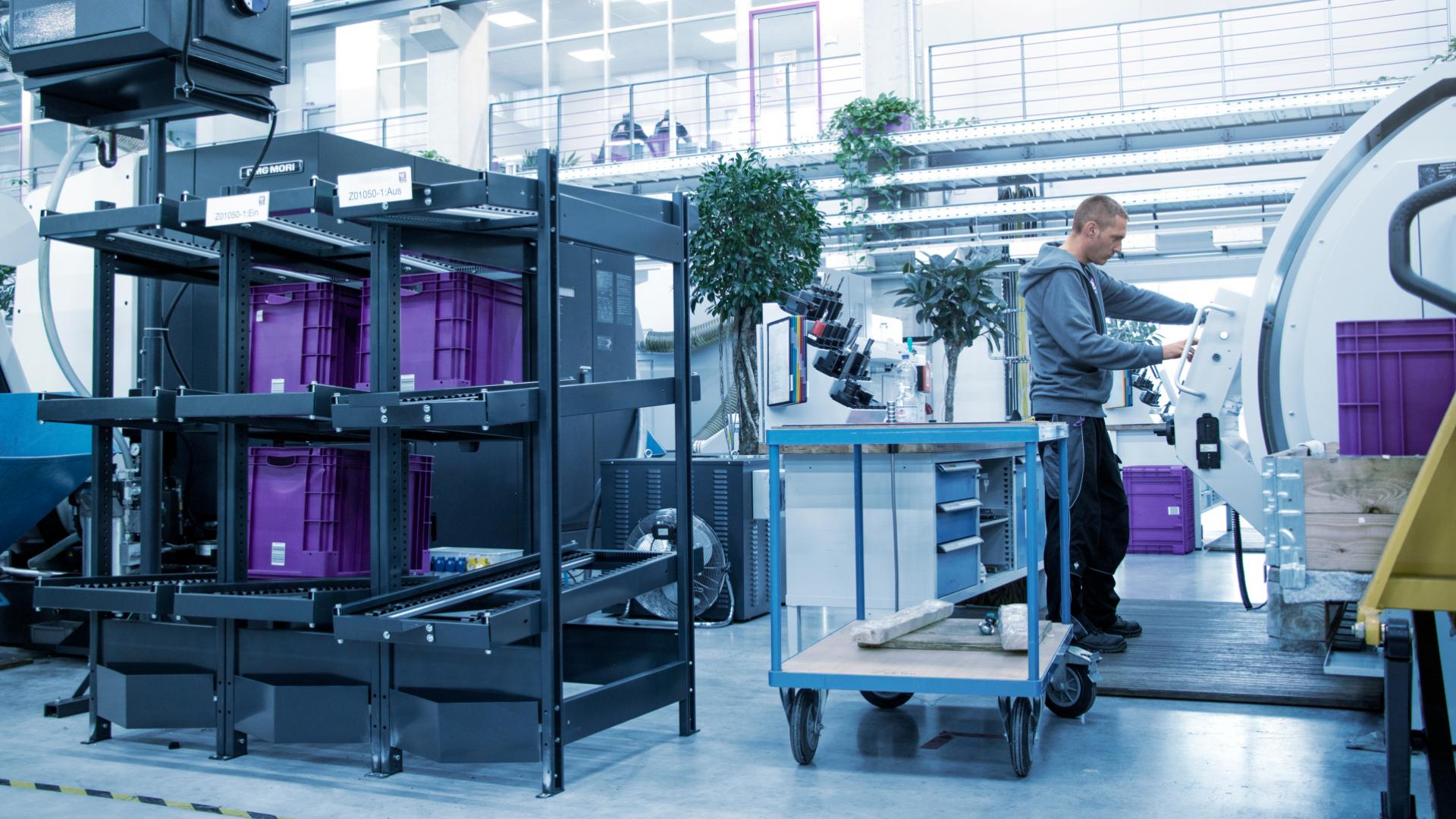 VACOM: With the connection of logistics and production for the Smart Factory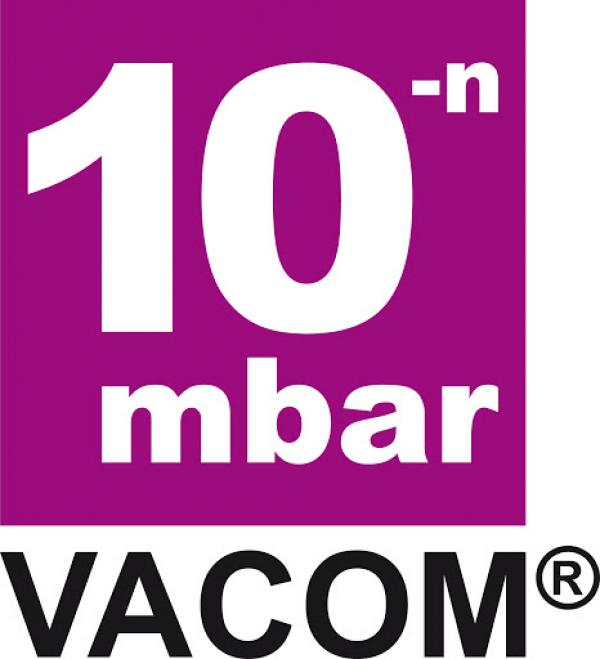 Integration of logistics and production
Enables customer-specific manufacturing
Production and delivery times reduced
Lower work in progress stocks
Relief for employees
Quick response to customer needs
Why take the step to the Smart Factory?
Within 18 months, the company had grown by a third, which posed great challenges: only with a lot of effort could the processes be managed efficiently and at the same time an overview be maintained.
The employees knew what was happening in production, but not exactly where the individual materials were and when. The employees spent more and more time searching for components and distributing them to the workstations. Therefore VACOM decided to turn its production into a "Smart Factory".
What did the step to a Smart Factory entail?
To create a responsive and traceable production, the company has integrated logistics and production processes by linking its Manufacturing Execution System (MES) to the viadat Warehouse Management System (WMS). viadat also manages the automated warehouse at VACOM.
Both systems communicate with each other between each individual work step and automatically regulate the tasks for the approximately 45 work stations in production and the six transport robots: The MES knows what and how much each machine produces and which material is required when and where in production. The WMS knows where the required materials are stored and controls both the supply and disposal of materials and the transport between the production lines.
Linking logistics and production by integrating Warehouse Management System (WMS) and Manufacturing Execution System (MES)
Common data management of WMS, MES and SAP ERP
Automation of production logistics and use of six automated guided vehicles (AGVs) for material transport at 45 production stations
Implementation of the just-in-time concept
What is the benefit of the step to the Smart Factory?
Due to the transparency resulting from the connection of WMS and MES, the employees know at all times where which material is located and how far the processing of the product has progressed - they do not have to search for material, but receive it directly at the workplace.  
As a result of these measures, the company was able to increase its capacity, optimize inventory management and significantly reduce downtime and idle times. In addition, VACOM's customers also benefit, as they can now be supplied faster.
. 
Only those who can react quickly and flexibly to customer wishes without creating chaos will remain successful on the market in the long term. Viewing production and logistics as different pairs of shoes will no longer work in the future.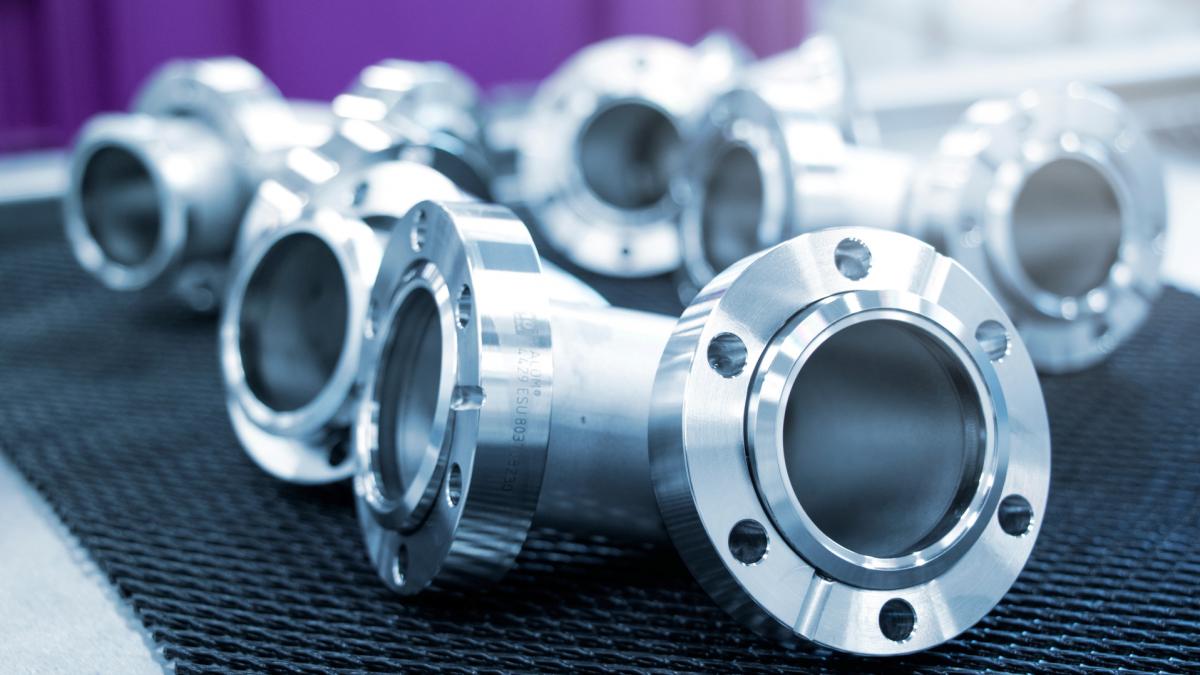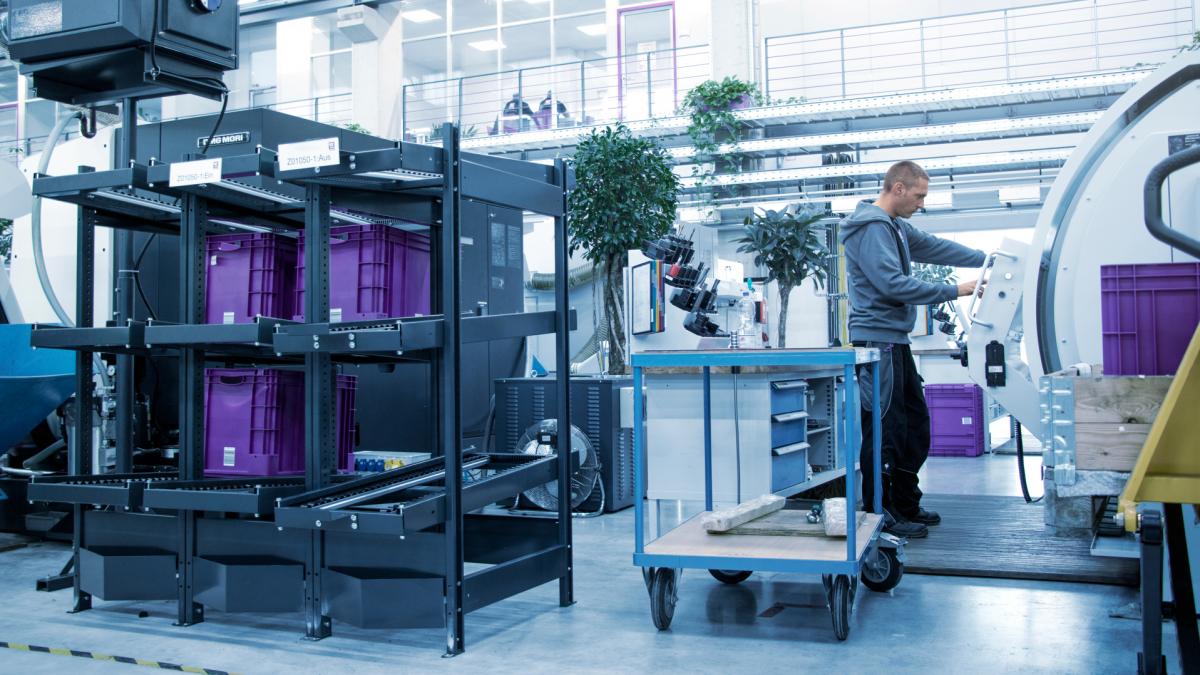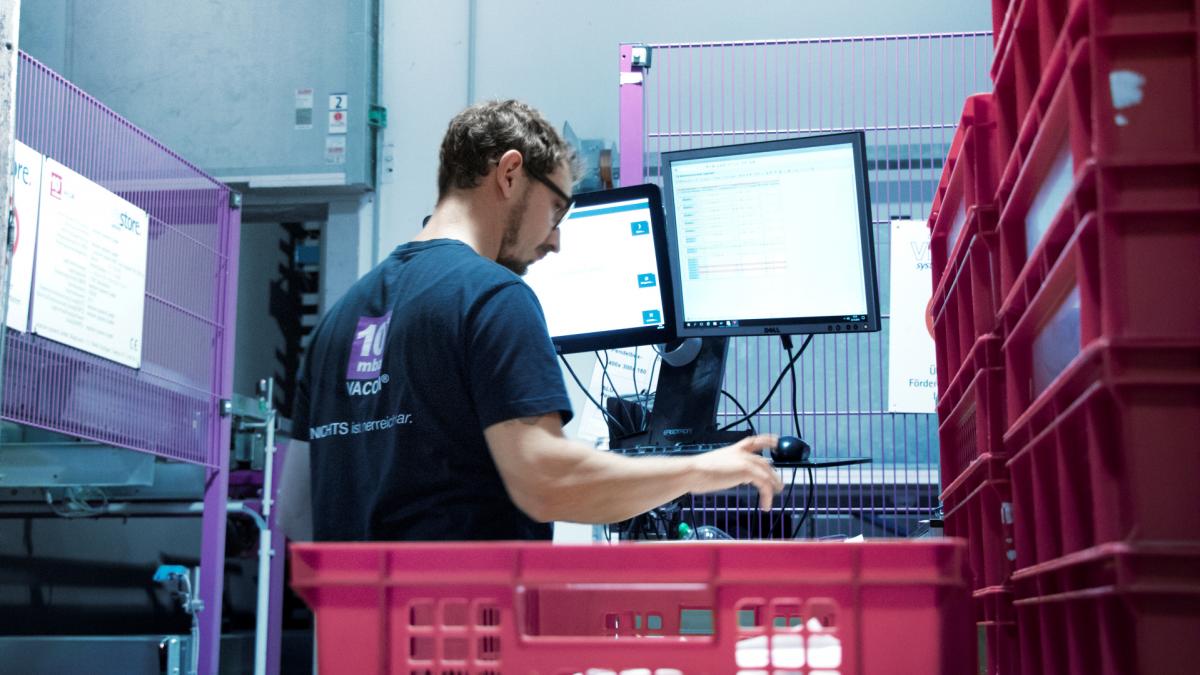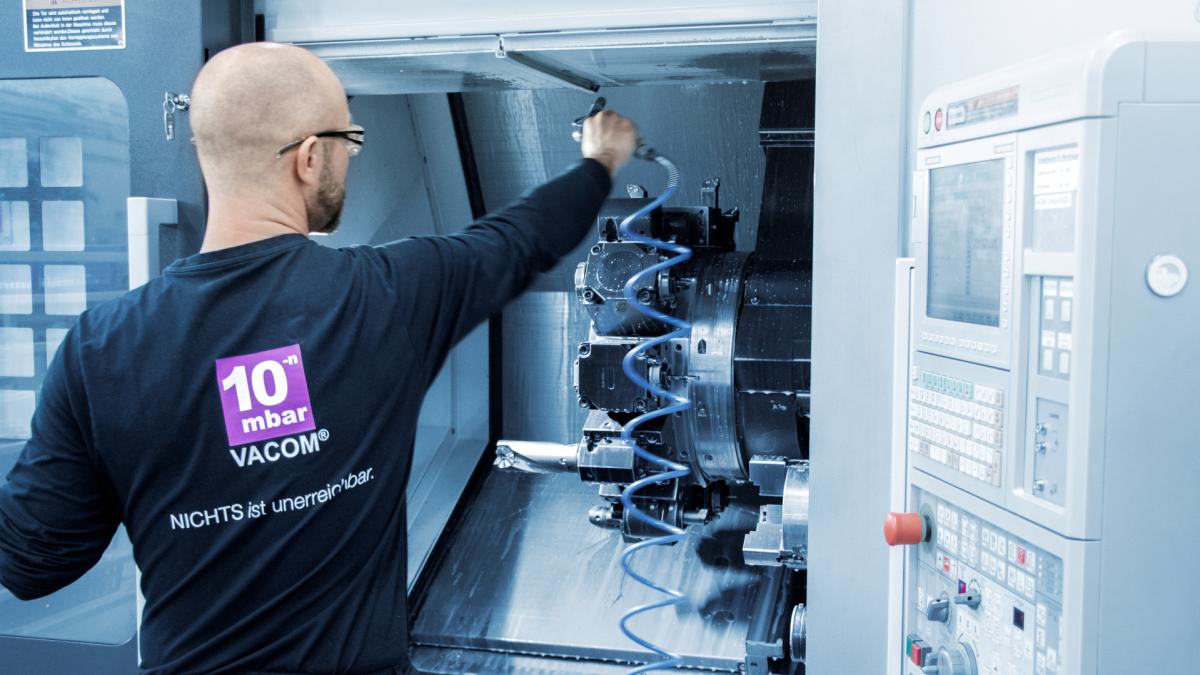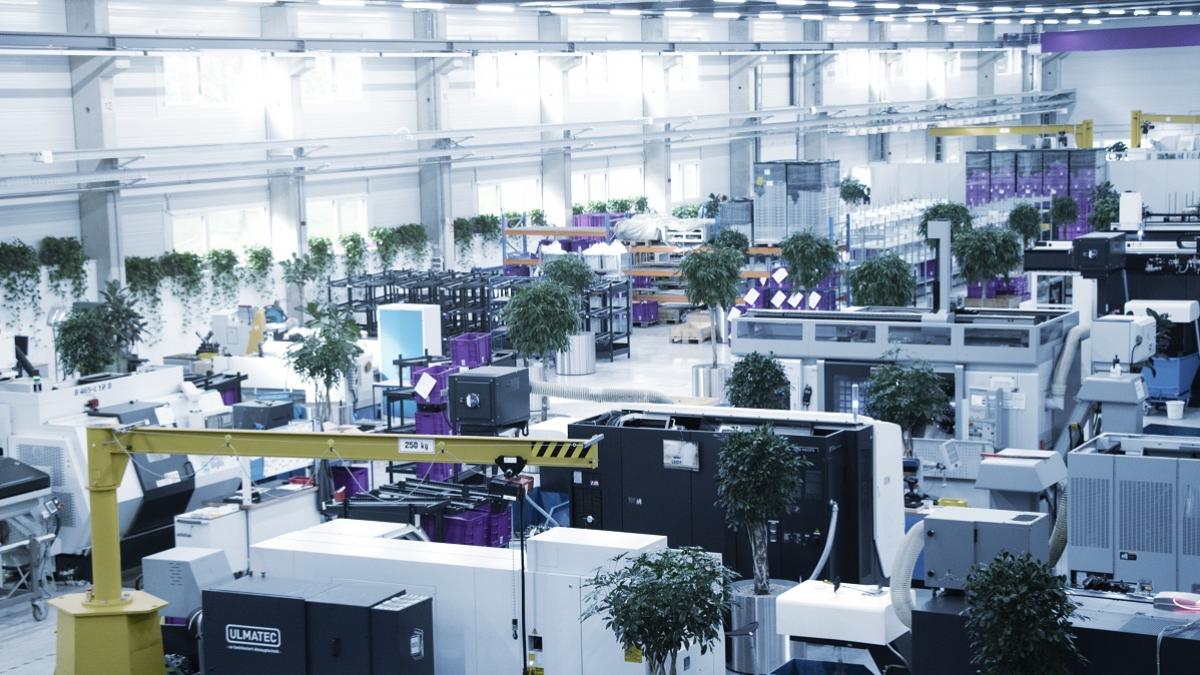 Read more in our Case Study:
Learn more about our solutions for your industry