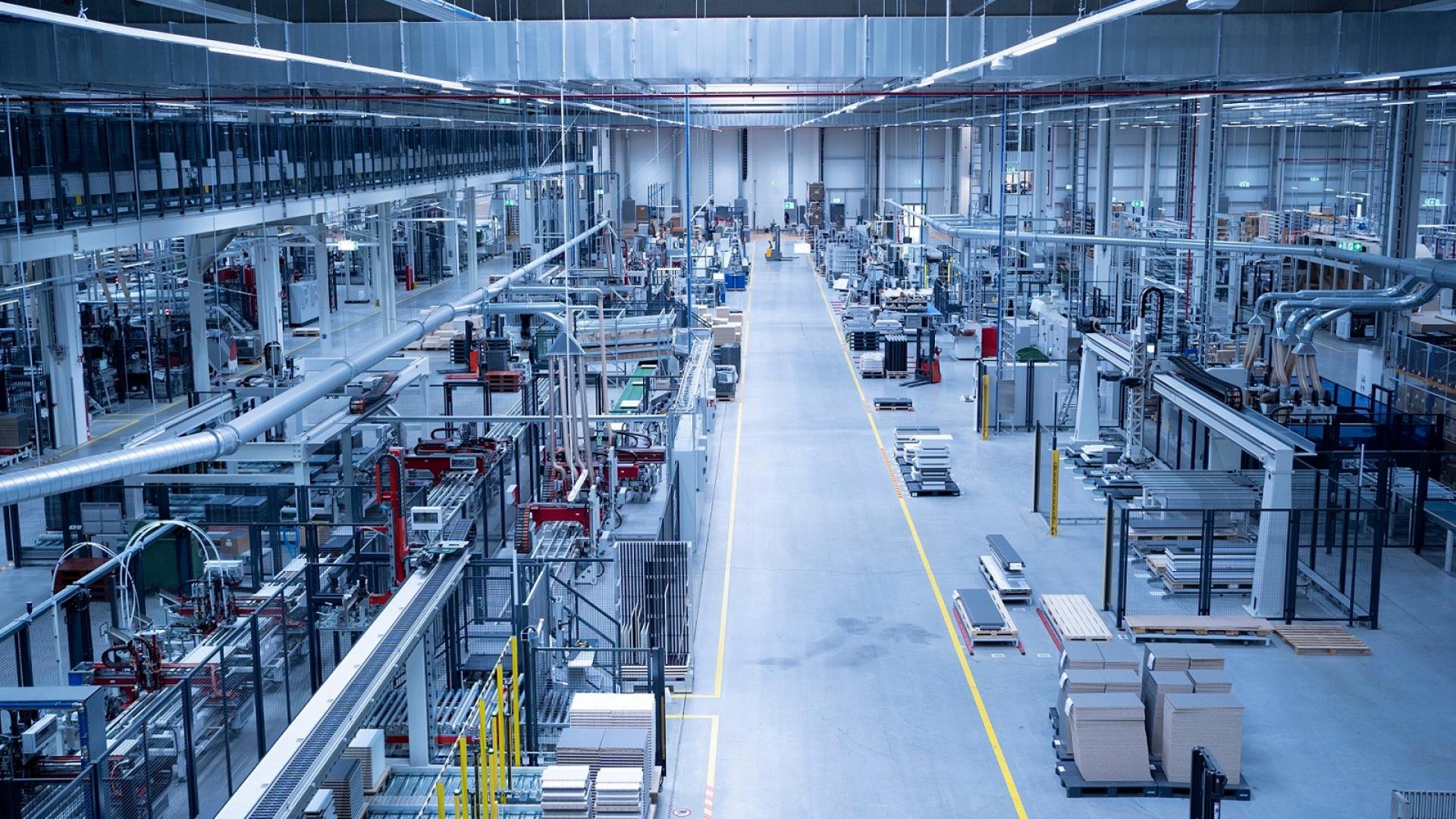 viadat

value chain software controls logistics and production at Häcker
viadat

controls material flows for 10,000 kitchen units per day
With its Plant 5 in Venne near Osnabrück in Northern Germany, Häcker Küchen has implemented one of the most modern production facilities for kitchen furniture. The viadat value chain software reveals that it is much more than a warehouse management system: viadat not only integrates a large number of logistics systems, but above all manages all processes of production supply.
The software takes on the classic tasks of a manufacturing execution system (MES). It thus creates the basis for the production of a highly varied, design-oriented kitchen line at marketable prices.
On a production area of approx. 110,000 sqm (1.2 million sqft), viadat contributes to the fact that 10,000 pieces of kitchen furniture roll off the assembly line at Häcker every day.
With viadat, we were able to implement processes that are the basis for the high quality at the customer. We are absolutely convinced that logistics is the decisive factor in competition.
This might also interest you