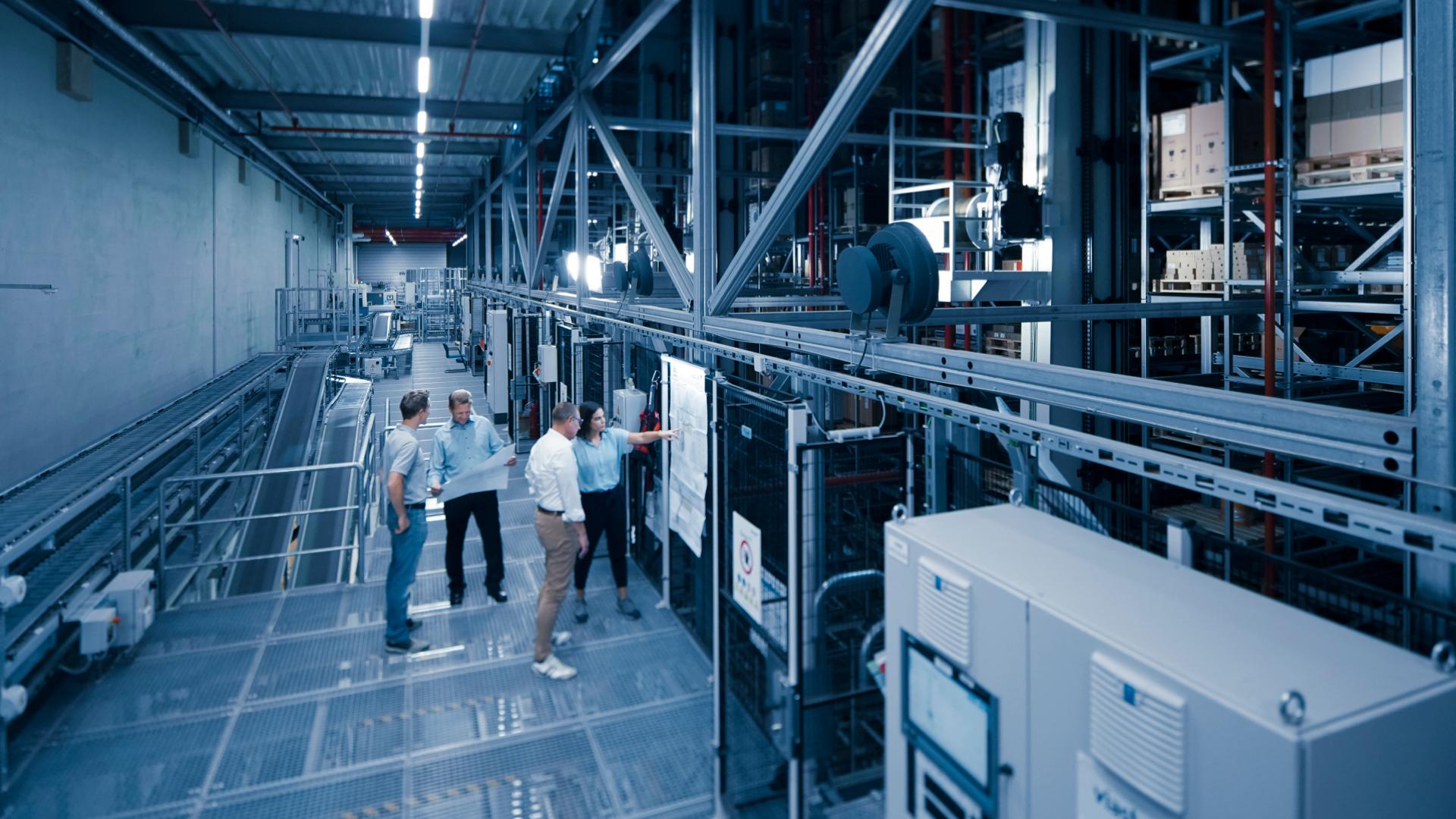 Find the best intralogistics solution with professional consulting
Customized solutions for optimal material flow
Current state analysis
Identification of weak points & determination of the causes
Uncover organizational and technical fields of action
Process optimization
Development of solution concepts and recommendations
Professional support from the initial idea to the final implementation

Your needs and requirements as a production or distribution company are diverse. Your customers' demands for individual delivery times with smaller order quantities and higher order frequency at a competitive price require flexible, intelligent and efficient warehouse processes. This increase the complexity for your employees.
To make your processes easier, more efficient and resistant to errors, our experts are at your side to advise you – regardless of the technology. Our concept: consulting - workshops - planning - implementation - permanent improvement.
Recognize potentials, optimize logistics processes, increase productivity
In the first step of the intralogistics consultation, our specialists work with you on site to analyze the current situation and your goals to develop processes that are tailored to your requirements. Transparent, on schedule, and cost effective. Our approach: hourly or daily monitoring, including plant monitoring and testing warehouse technology and warehouse management software. In joint workshops, we develop, among other things, a value stream analysis, specification sheets, as well as a roadmap for the necessary measures. The consultation is not end: we partner with you in the planning, implementation and support of the solution developed.
Our independent Lean Intralogistics Workshop also helps you achieve more stable workflows and leaner processes. During the two-day workshop, two experienced planning experts will work with you and your employees to develop customized reliable solutions and help you achieve optimal intralogistics.