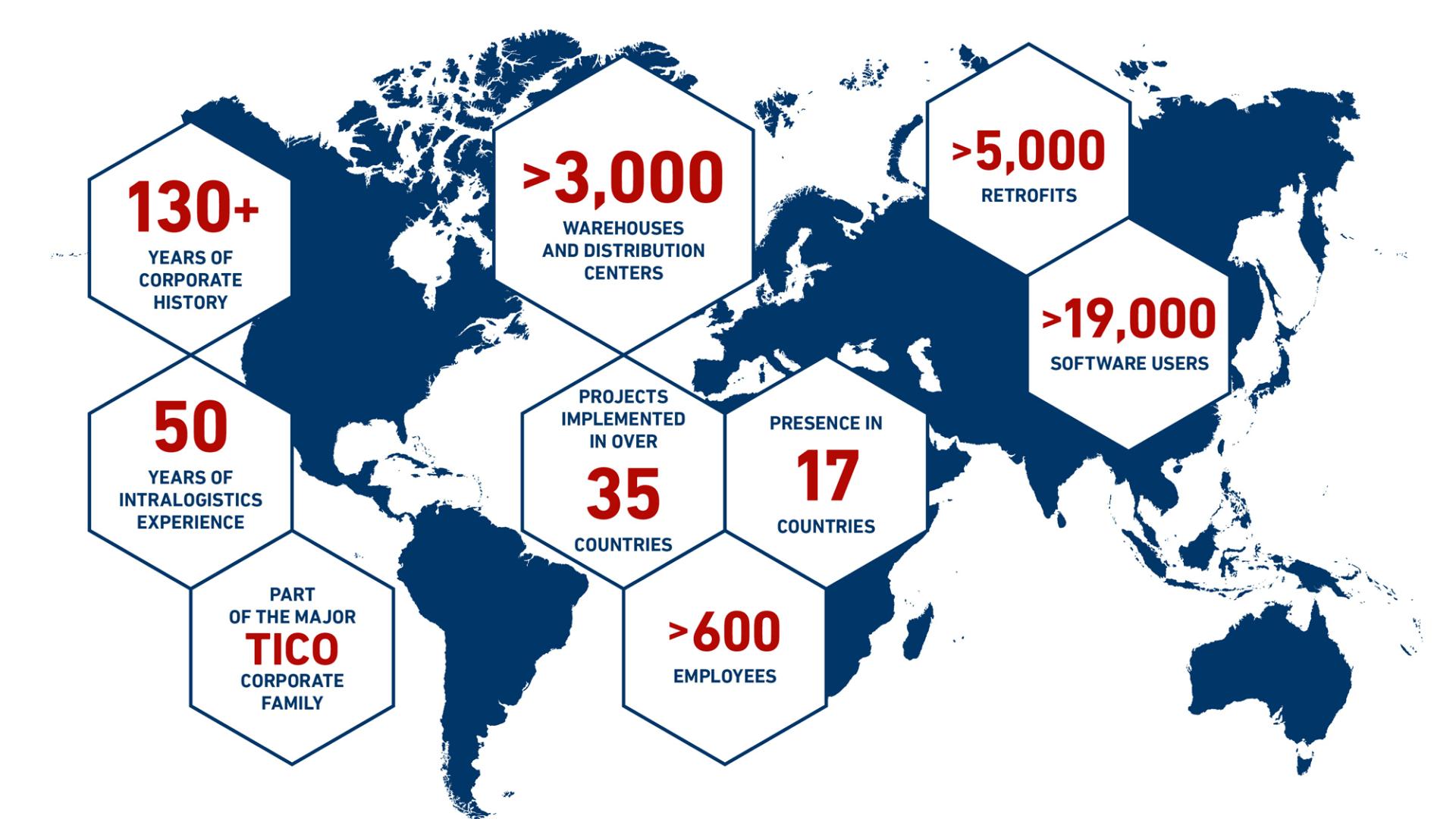 The complete package for your intralogistics
With over 130 years of company history, we have made the transition from metal-cutting production to a digital-tech company. Over five generations, we have developed from a locksmith's shop to a mechanical and system engineering company to a system integrator and software house.
With our expertise from over 50 years of experience in intralogistics, we support our customers in increasing the availability, efficiency and performance of their systems and in simplifying complex tasks. We implement individual solutions tailored to your needs - from incoming goods to production and assembly to shipping, from raw materials to delivery, from semi-finished products to assembly supply, from milk run to spare parts distribution. With the viadat warehouse management system (WMS) we also offer a future-proof standard software for the administration and control of the entire material flow in warehouse and production. It is flexible, intuitive, easy to configure and can be expanded to include processes in production in order to achieve even greater networking and transparency along the entire supply chain.
With our services portfolio, we help you ensure the long-term availability of your intralogistics. We are there for you around the clock, 365 days a year - thanks to our international network, we are always where you need us.
With subsidiaries in Germany, France, Spain, the Czech Republic, the USA and Brazil, we employ around 600 people worldwide.