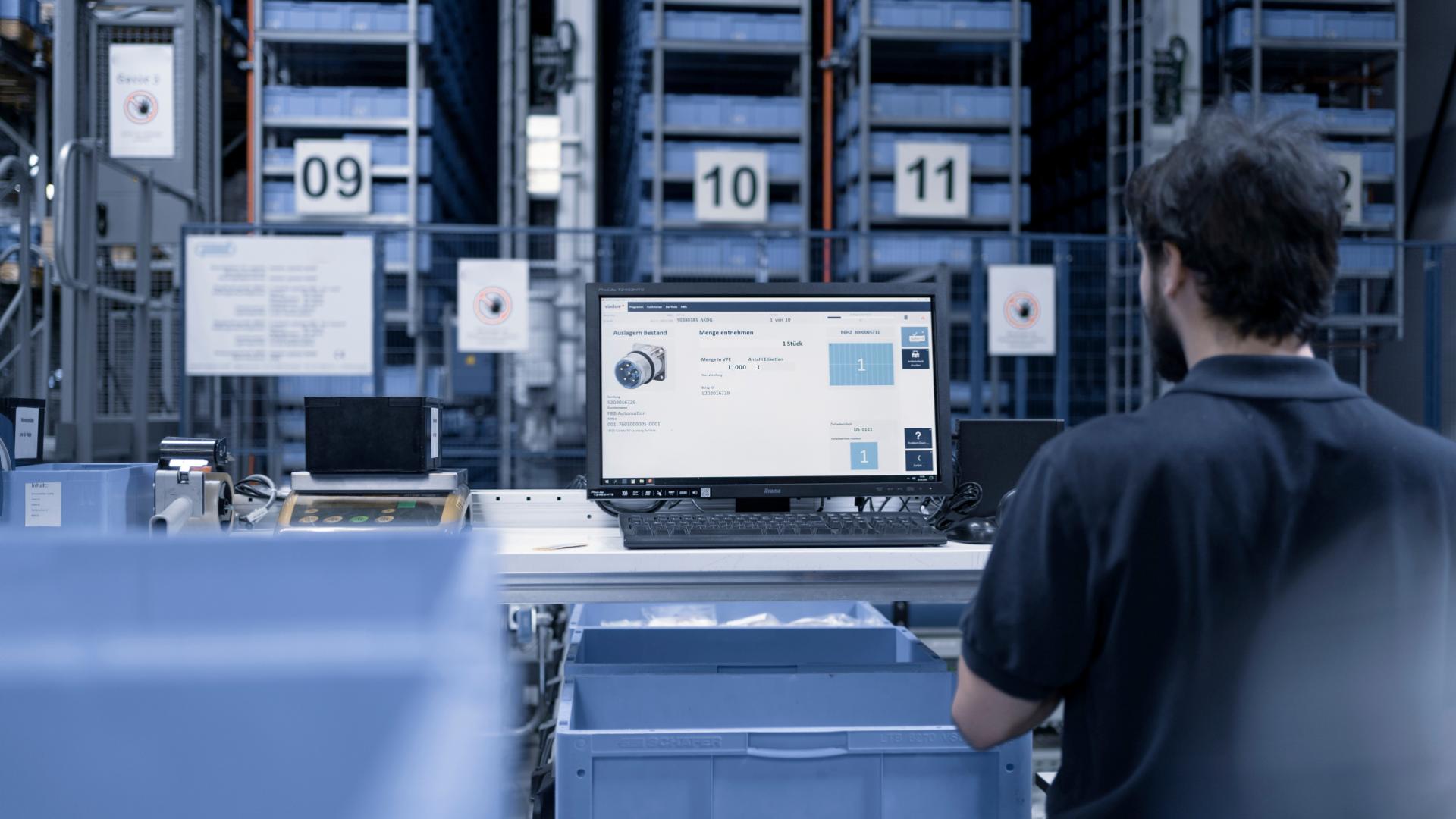 Optimal warehouse management through modern software
The heart of a warehouse system for efficient intralogistics processes
Efficient, intelligent and cross-process software is the basis for lean processes in production and distribution. It helps to reduce inventory and logistics costs while at the same time increasing the ability to delivery. A modern warehouse management system contributes significantly to the success of manufacturing companies and paves the way for them to become smart factories.
The viadat Warehouse Management System (WMS) manages, controls and optimizes your entire intralogistics process in the warehouse and internal transport – from goods receipt through production supply and order fulfillment to shipping of the finished product. The software is scalable in terms of function and performance, making it just as suitable for small warehouses with low throughput as for distribution centers and high-performance plants with several hundred thousand order lines per day. Whether conventional manual warehouse, forklift-operated system or highly automated systems. And best of all: viadat is completely intuitive – anyone who can operate a smartphone can operate viadat.
Connection of logistics and production through MES interface
Easy integration into existing IT landscapes
Standard interface to all common ERP systems
Multi-hosting function
Multi-client and multi-storage capability
Web-enabled

–

also cloud storage
Upgradable, scalable and powerful
Step by step to the Smart Factory
A modern WMS not only supports manufacturing companies in managing their intralogistics and the control of their entire internal material flows. It also enables the economical production of trends such as batch size of 1. This is only possible if all processes are consistently networked and information is transparently available at all times so that each component knows when it has to be where and in what quantity and what is to be done with it. For this to be achieved, logistics and manufacturing processes must be integrated. This is made possible with linking WMS and MES (Manufacturing Execution System).
Both systems are equal partners, but use and generate different information. The MES knows what and how much each machine produces, which material is required when, and where it is stored in production. The WMS knows where the required materials are stored and controls the supply and disposal of materials, as well as the transport between production lines. It knows the means of transport, their characteristics and the topology of the plant and can therefore control the optimal routes and times for the transport of goods. The combination of these two systems enables work in progress inventory and thus more space in production, shorter throughput times and real traceability of goods, even with the smallest batch sizes - an important step towards a smart factory.
Consistent processes for your logistics and production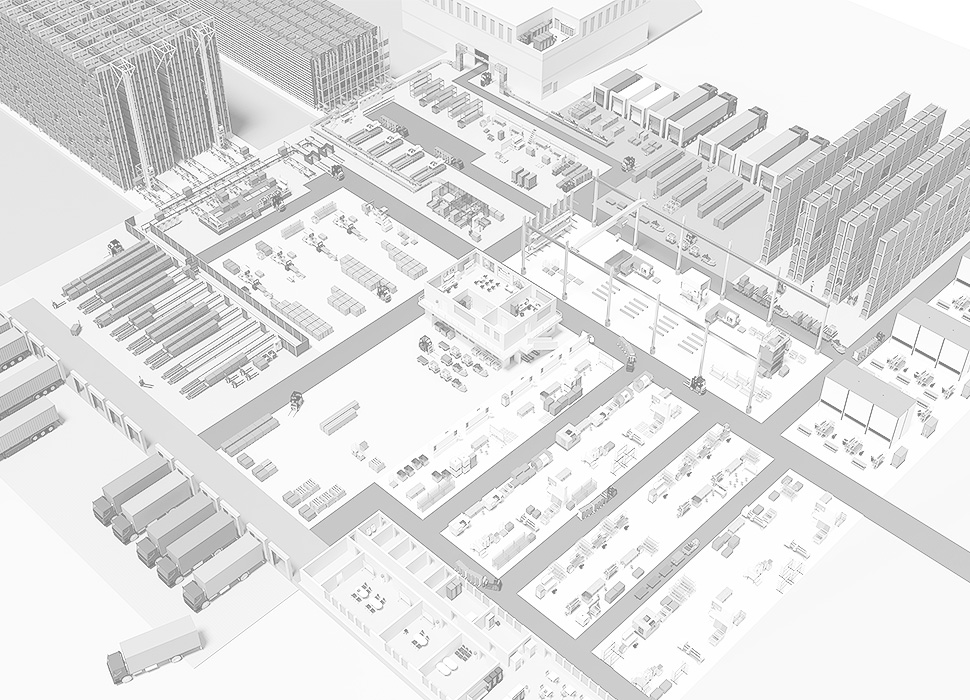 You would like to know more about
viadat

?

Then visit the website of our sister company

viastore

SOFTWARE
viastore SOFTWARE is the number 1 IT house for warehouse management and networked material flows. We offer stable, high-quality, cross-industry intralogistics solutions with viadat standard software and additional services. For the manufacturing industry in particular, we are the world's leading IT software provider for networked material flows along the value chain.
Or you want the integration of your intralogistics in SAP?
viadat
9: Leading software for warehouse management and integrated material flows