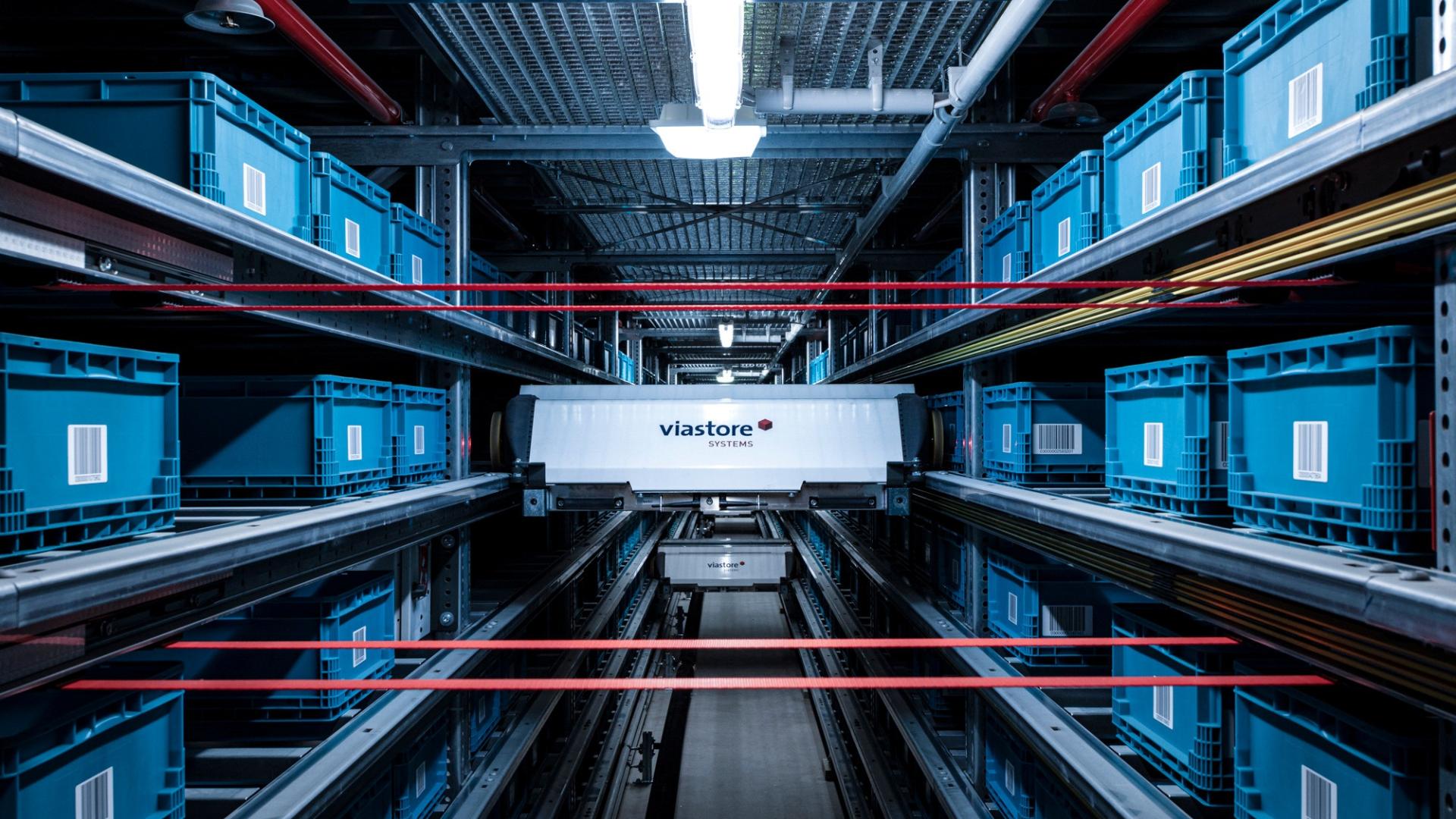 viaflex shuttle systems: maximum performance in the smallest of spaces
More flexibility for your intralogistics
viaflex shuttle: supreme performance in a small space
The viaflex shuttle system is designed for maximum performance in the smallest of space. Its compact design ensures high storage density – with rack heights of up to 30 meters. The level-bound shuttle vehicles work simultaneously and enable high throughput rates. The system's modular design can be flexibly changed and expanded and will grow along with your tasks.
Moreover, the low moving mass and the use of energy recovery systems make viaflex an extremely efficient solution – this reduces operating costs and protects the environment.
Among other things, viaflex can be used as a
    Compact high-performance small-parts warehouse
    Sorter
    Sequencing unit
    High-performance order picking area
    Dispatching warehouse
    Shipping and production buffer area
Space is precious, every warehouse operator knows that. Unused areas are not only a nuisance, they also incur unnecessary costs. With viaflex, viastore offers a shuttle system that adapts flexibly to your spatial conditions and makes optimal use of each square and cubic meter of your area – today and in the future too.
Aisle- and level-independent, these vehicles transport your goods reliably to where they are needed – easily and quickly, without complex conveyor systems. The ideal solution for systems with medium turnover rates and limited space – innovative, efficient and versatile.
More flexibility for small parts
The flexible and scalable viaflex meets a wide range of different requirements and tasks arising in the handling and storage of small parts.
The shuttles move freely throughout the entire warehouse – and beyond. They store containers and cartons weighing up to 50 kg, single- or double-deep, and upon request transport them directly to the work or pick station.
Carousel-based retrieval and storage processes can be performed anywhere in the system – this ensures short routes and lean processes. Ultramodern and compact intralogistics tailored to customer requirements and leaves nothing to be desired.