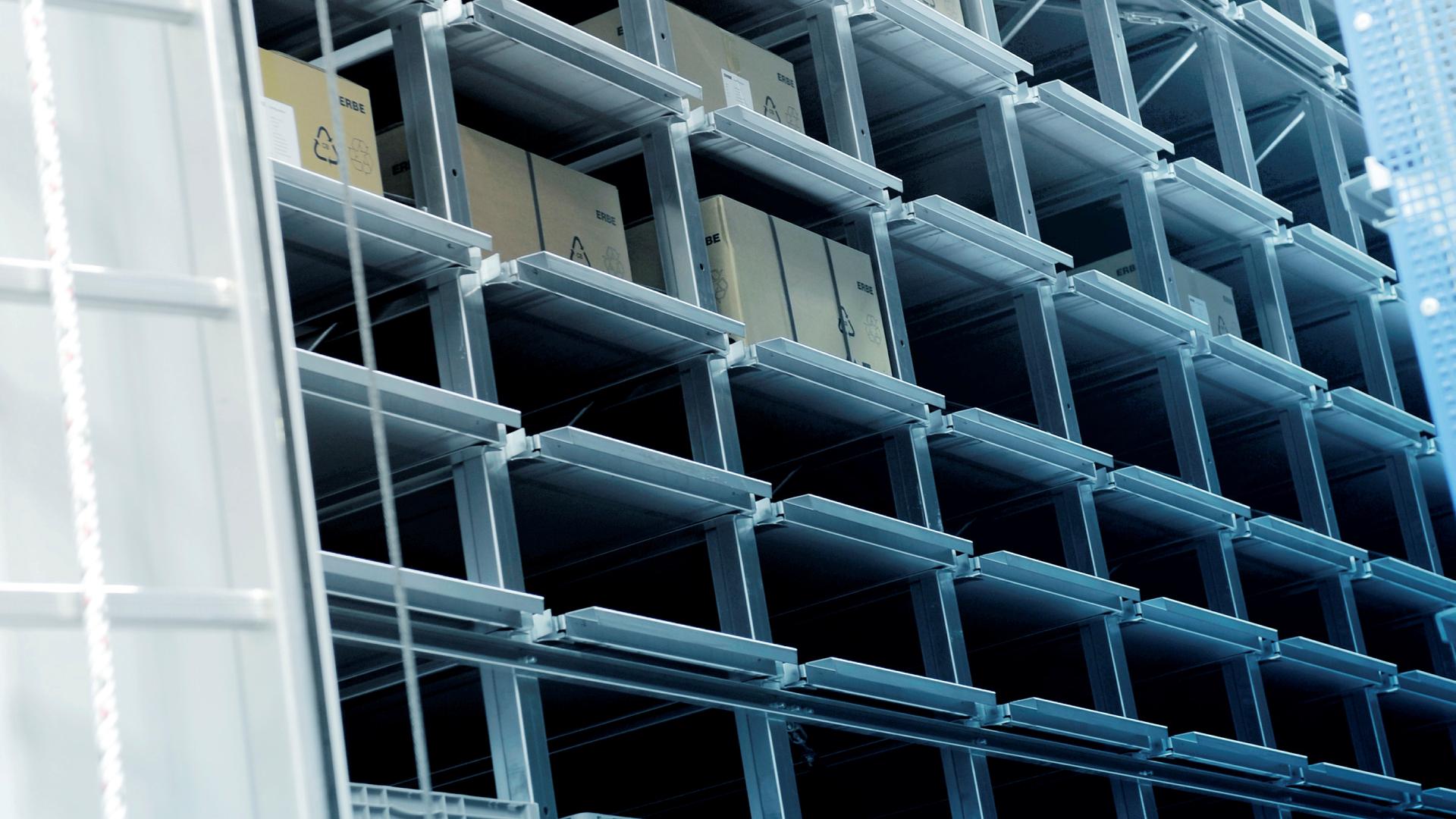 Automated tray warehouse
For flexible storage of goods of different shapes and sizes
Automated tray storage for maximum flexibility
In a tray warehouse, stable metal sheets, so-called trays, are used as load carriers. The trays themselves are always the same size, but the storage units can vary in size, weight and packaging - meeting the demands of today's warehouses and distribution centers.
Automated tray warehouses from viastore offer you maximum flexibility and functionality when storing containers, cartons and other products with different weights, geometries and dimensions. They meet all the requirements for your intralogistics and can be individually adapted to your needs.
Guaranteed flexibility and functionality
Automated storage and optimal use of space through standardized size
Storage units are stable and secure
Dense storage to maximize space usage
Universal storage up to 20 meters high: Automated tray storage
Tray storage systems can be planned with single or multiple aisles and built up to 20 meters high. The system is based on a viaspeed XL storage and retrieval machine (AS/RS), which is equipped with an appropriate load handling device. They automatically store the products according to their access frequency. This ensures short distances and thus time, cost and energy efficiency.
Our viadat warehouse management software ensures an automatic, trouble-free and fast material flow and supports the order picker in his work with an intuitive user interface