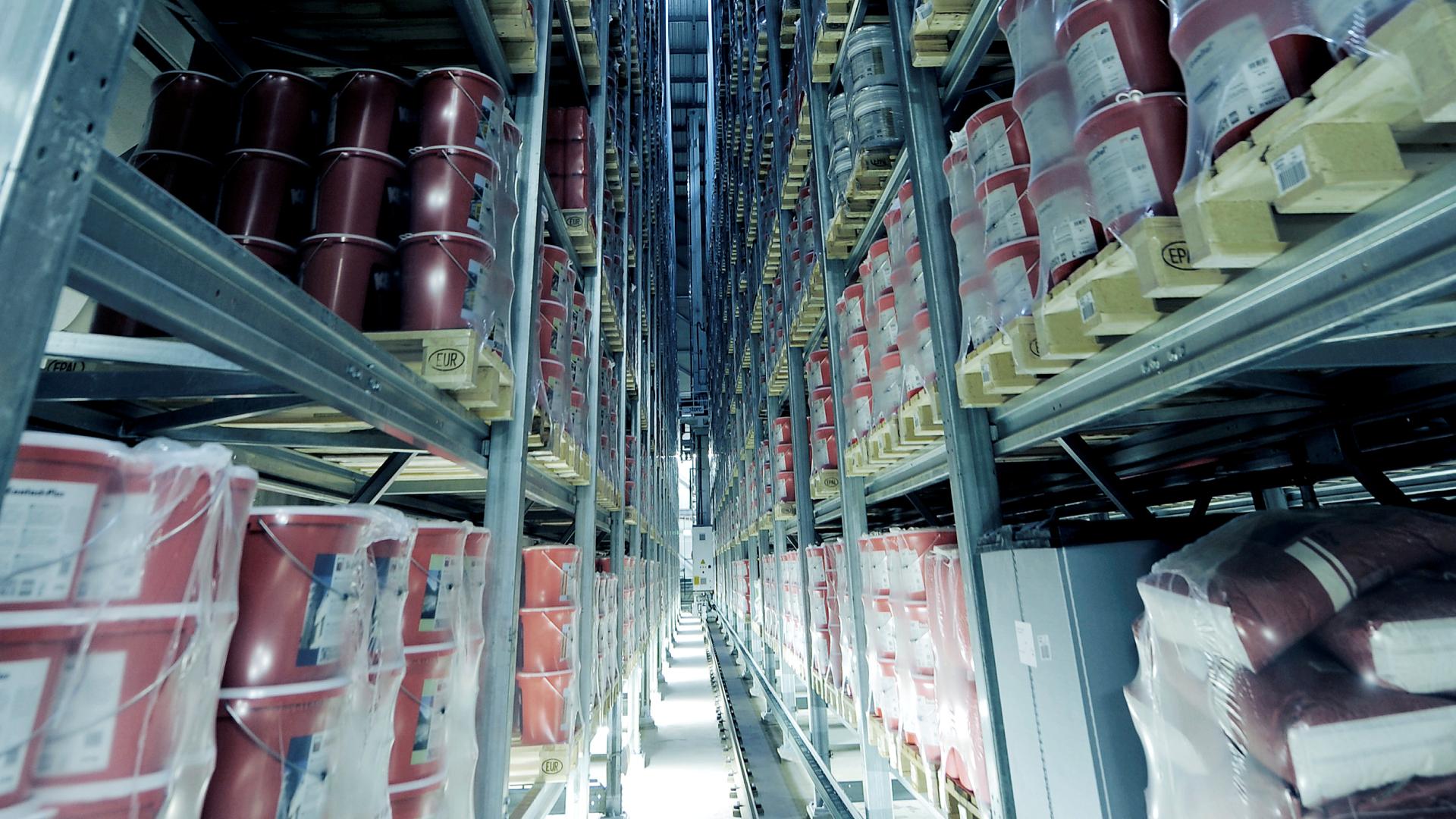 Safe material flow solutions for chemicals & pharmaceuticals
Hygiene and safety have priority in the chemical and pharmaceutical industry
Strict adherence to legal requirements
High quality standards
Proper inventory management
Avoid errors
Special handling of sensitive products (cooling & storage of hazardous substances)
In the chemical and pharmaceutical industries, stable and above all transparent processes are required, and the highest safety standards must be met. Especially in the chemical industry you are faced with many specific challenges - even the smallest disturbance can have far-reaching consequences.
Special devices and processes are required to ensure the safety of the stored goods, your employees and the environment during transport, storage and handling. Since many chemical products are highly flammable, intelligent storage according to hazardous substance classes, as well as explosion and fire production play a particularly important role.
Also in the health care industry, error-free storage as well as fast and accurate delivery to your customers are of great importance. All products and processes must be documented, the availability of goods should be 100 percent. Because delays or errors can result in serious health consequences for patients. In order to meet the contracts with health insurance companies, which require that no delivery bottlenecks occur, the stock of raw materials and finished products must be correspondingly large. Therefore, storage capacity is just as necessary for you as perfect inventory management, high picking performance and fast storage and retrieval processes.
With viastore you the right partner - with the right storage and the right technology and software - we optimize your workflows and support you in ensuring proper handling and storage of hazardous and sterile goods. As a general contractor, we supply and install all required components, the entire storage and conveyor technology, as well as software, all from a single source.
Strict regulations and increasing requirements
The handling of products from the chemical and pharmaceutical sectors is strictly regulated by law, because safety for people and the environment must be guaranteed at every step. Even more than in other areas of logistics, it is important to avoid mistakes. The more automated and standardized your processes are, the more safety you can guarantee. With an appropriate software solution, you can design your warehouse processes efficiently and dynamically and flexibly adapt them at any time.
Our viadat warehouse management system (WMS) enables complete traceability of goods as well as clear inventory management and error-free batch documentation. The software meets the strictest certifications and validations (e.g. GAMP, FDA), manages the batches, the expiration dates of raw and finished goods, as well as the storage locations so that substances which should be separated are not stored next to each other. The WMS starts the stock removal order for raw materials when a certain product is to be mixed. It also processes orders from the corresponding containers into which the product is filled, as well as for the packaging materials and controls the storage of finished goods and their removal from storage, picking and shipping.