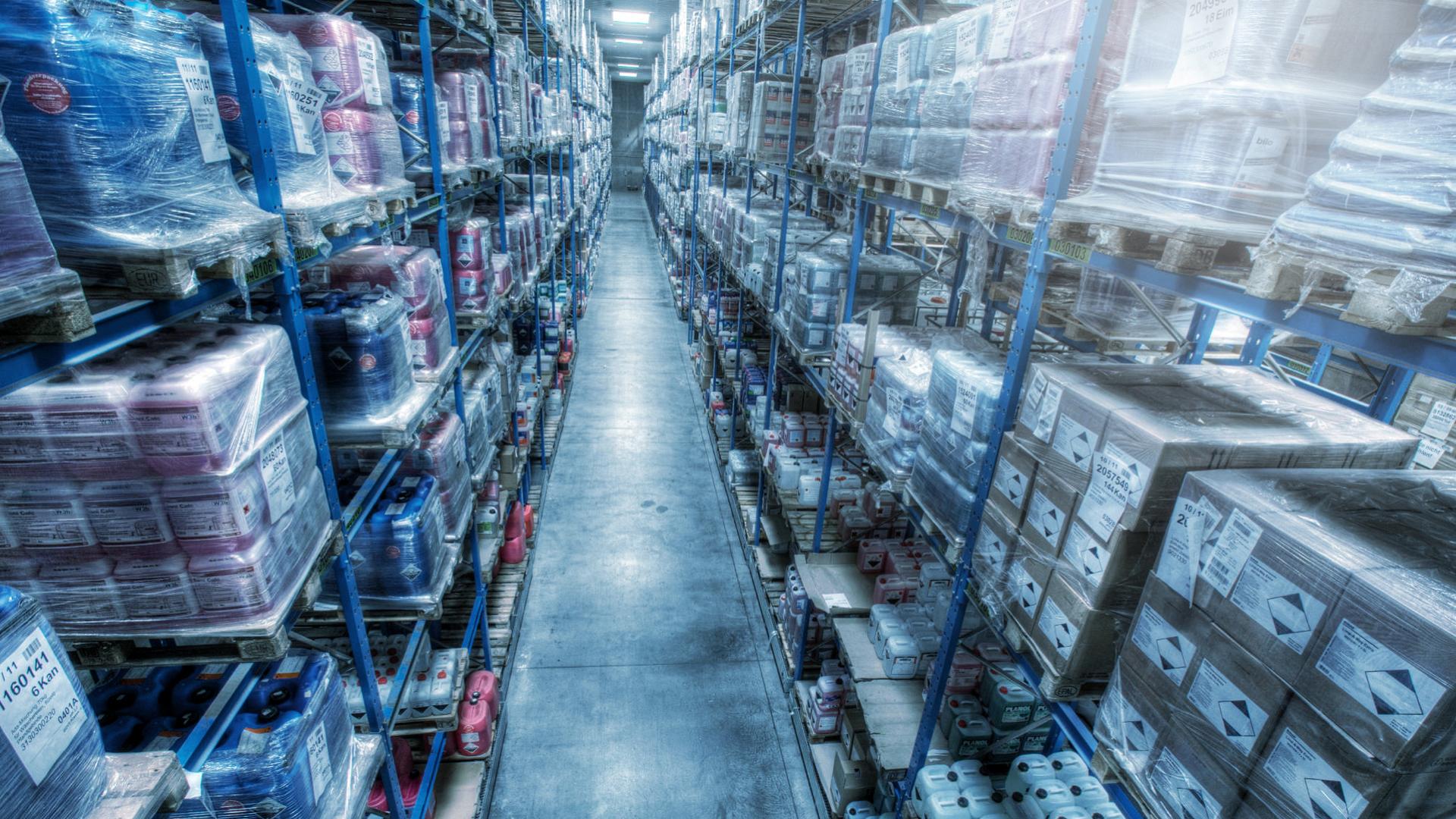 viadat

warehouse software enables stable and transparent processes for Chemicals & Pharmaceuticals
With
viadat

to maximum performance, maximum security and maximum customer satisfaction
Hardly any other industry has to meet such high safety requirements as the chemical & pharmaceutical industry. As a company, you must be able to guarantee maximum quality and safety.
How does that work? Through perfectly coordinated logistics processes. How do you achieve this? With the help of our intelligent warehouse management software viadat, which supports you in the safe handling of your goods.
Guarantee of the highest safety requirements
Proper storage of hazardous and sterile goods
Allocation of hazardous substances or sensitive products in special storage areas
Fast storage and processes for rapid provision of products and medicines
Optimal handling of sensitive chemical Products with
viadat

Warehouse Software
In the chemical industry, stored products can easily react with others. Safe storage according to hazardous substance classes is therefore a top priority – because even the smallest disturbance can have far-reaching consequences. Chemical companies must ensure the safety of the stored goods, their employees and the environment during transport, storage and handling.
Our Warehouse Management System (WMS) viadat enables them to optimally handle sensitive and temperature-sensitive goods such as hazardous and sterile goods and ensures their proper storage and warehousing in special areas.
Perfectly coordinated processes for pharmaceutical companies
In the pharmaceutical sector, delivery quality and delivery times play just as important a role as product availability. After all, incorrect or delayed deliveries can have serious health consequences for patients. To avoid delivery bottlenecks, sufficient raw materials and end products must be available in the warehouse. viadat helps you to create sufficient storage capacity by reducing stocks. By documenting all products and processes, the warehouse management system assures you a complete inventory management and, in addition, maximum picking performance as well as fast putaway and picking processes.
For both chemical and pharmaceutical companies, the viadat warehouse management software viadat monitors best-before dates, ensures a complete traceability of batches and series and provides urgently needed products and drugs quickly and reliably. The software is GAMP and IFS certified or validatable.