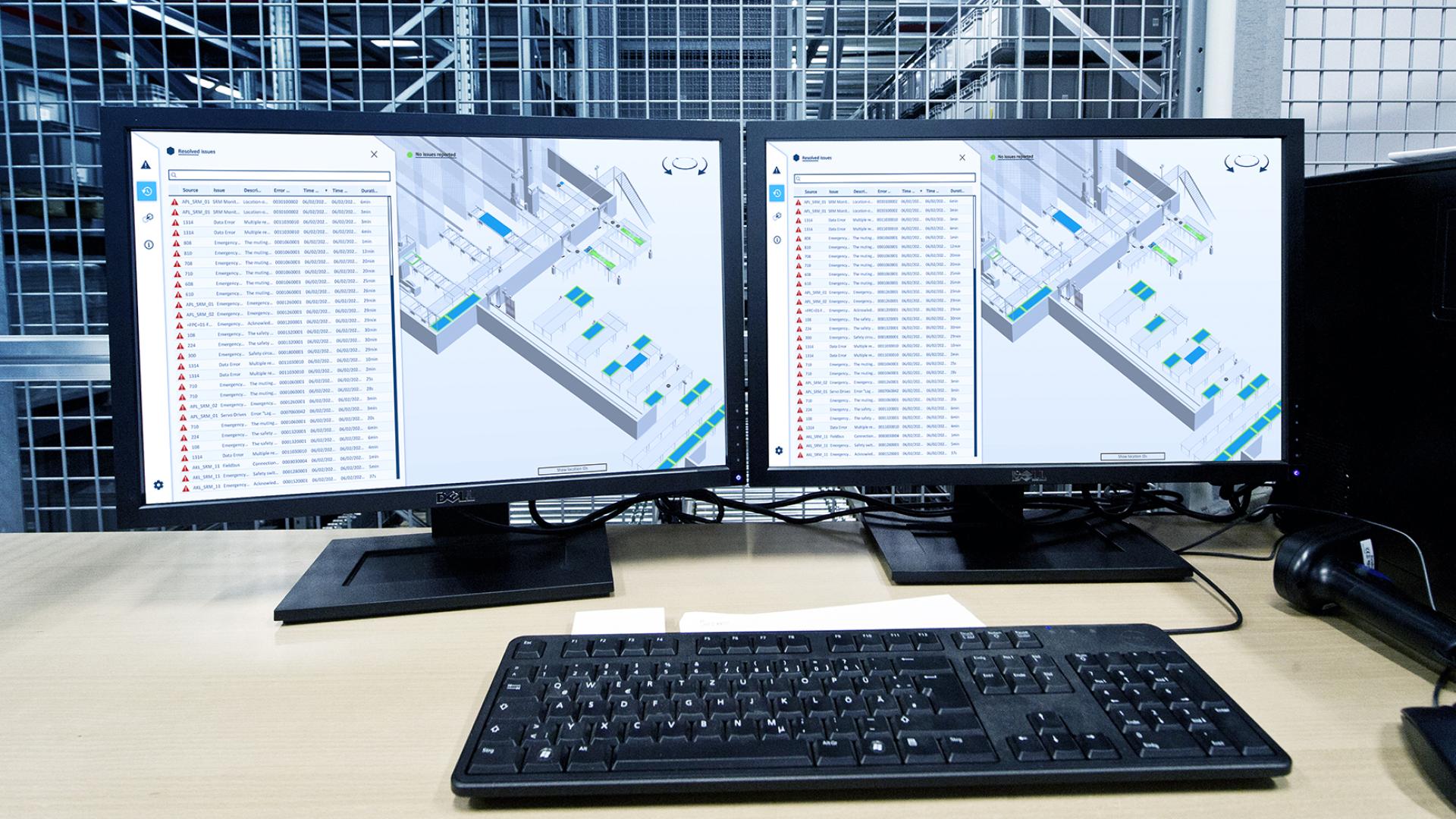 viadat

VISION: For a comprehensive overview of your warehouse
Visualization and monitoring of automated warehouses
viadatVISION is a warehouse monitoring and visualization tool that provides an overview of the entire warehouse. System visualizations are a powerful and important tool for operating an automated system. They provide valuable information about current errors and their localization. In addition, they provide the possibility of determining the current utilization of the individual system components and thus actively support control stations and maintenance staff.
viadatVISION helps you to increase the output of your system, identify problems quickly and fix them effectively. It detects errors before they occur and supports you in finding the cause and a solution – so that you can act in good time and avoid downtime.
Benefits of
viadat

VISION, your holistic warehouse visualization
Accessible from anywhere: The warehouse can also be monitored from outside the system.
Everything at a glance: A 3D representation of your entire system and colored indication of statuses in different areas such as S/R machines (SRM) and conveyor system.
Reduced internal IT effort:

viadat

VISION is a "Software as a Service" (Saas) product and is operated via the cloud.
Always up to date: Product updates with new functions are made available regularly.
You can be involved in shaping the product: Customers are invited to join the discussion on future developments via the

viadat

User Group.