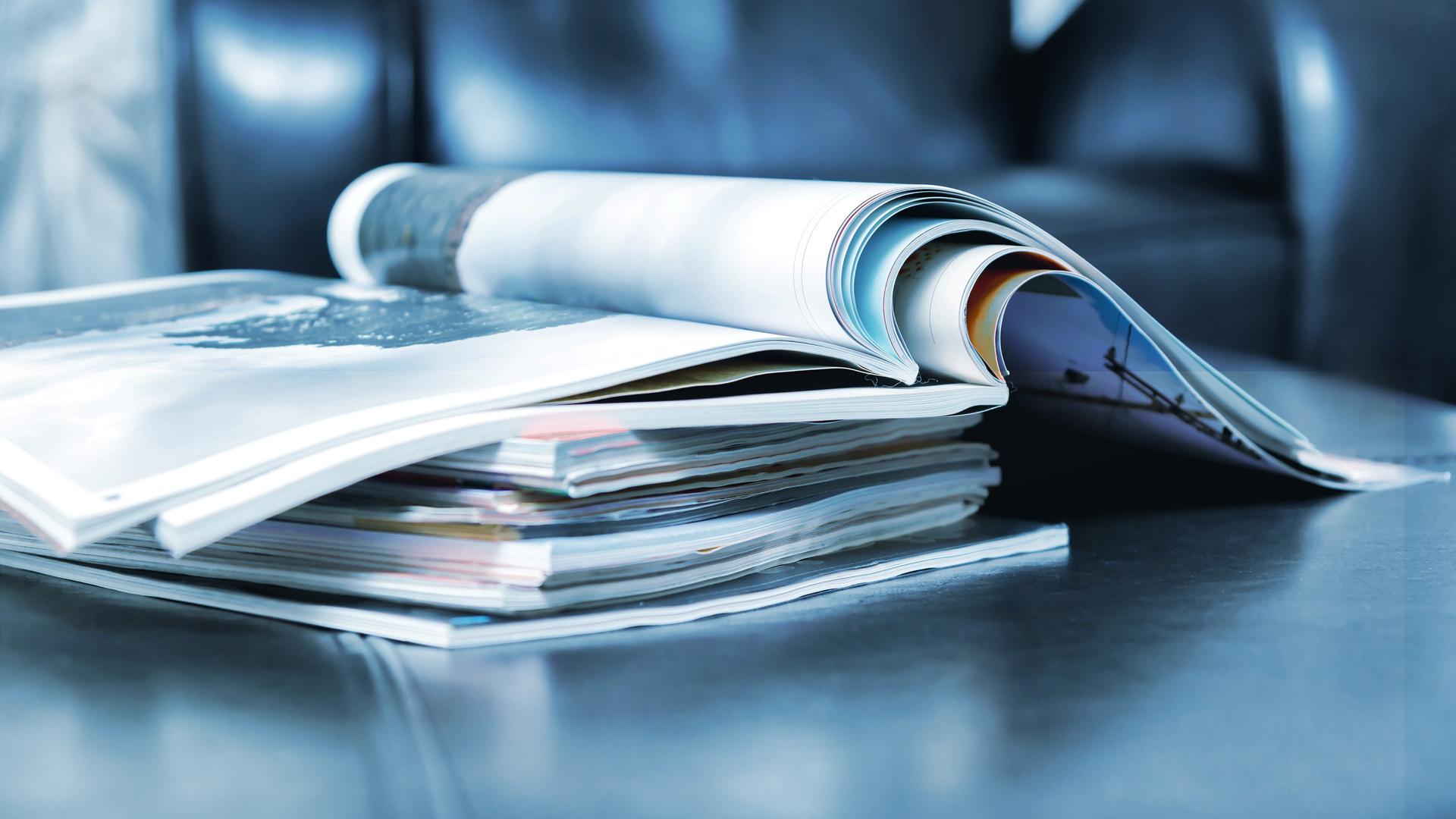 viastore

expects continuous growth in 2022
Systems, Software and Services for Intralogistics
Despite uncertainties, travel restrictions and canceled or postponed trade fairs due to COVID: The viastore GROUP, international provider of intralogistics systems, software and services headquartered in Stuttgart, Germany, looks to the year 2021 with satisfaction and confidently to 2022 at its press event, which is purely digital once again.
This year, the company expects the highest order entry in its history, and further solid growth in sales. "We will continue to grow in the coming year as well", says viastore CEO Philipp Hahn-Woernle. And this is not without a reason: "We took advantage of the pandemic reticence, did our homework and thus laid the foundation for further growth." Among other things, the company has introduced SAP S/4 Hana, established a global project management office and implemented a new, modern form of organization and working method in viastore SOFTWARE. "Standardized processes and full transparency are the prerequisites for consistently high quality", knows the CEO. "In addition, we have consistently aligned our products and solutions to the requirements of our customers and thus developed, for example, the value chain software viadat, which is probably the best stand-alone standard software for use in intralogistics." Dr. Harald Göbel, COO of viastore SOFTWARE GmbH, adds: "That software is characterized by the continuous management and control of all material flows between goods receipt, production, warehouse and goods issue and the ease in dealing with both manual and automated work steps." With innovations such as viadat VISION used for the visualization and condition monitoring of intralogistics systems, the intralogistics specialists from Stuttgart are consistently expanding their digital portfolio.
"With automated S/R systems, too, we ensure high-performance material flow and the storage of pallets, containers, trays and cartons with continued excellent quality and a top price-performance ratio", says Thomas Hibinger, COO of viastore SYSTEMS GmbH. He reports on innovations to increase the performance of automated S/R systems, in multi-deep storage and in-house transport, for example for production supply. "Thanks to improvements, our strong brand and our well-known high level of expertise in all aspects of intralogistics processes, we have succeeded in gaining a number of valuable major customers. Together with our important existing customers, they promote our growth," summarizes Philipp Hahn-Woernle.
Focus on the manufacturing industry
In its focus industry, the manufacturing industry, viastore was able to complete numerous exciting projects in 2021 again. Here, viastore supports its customers not only in tasks concerning storage and internal transport, but also in the efficient supply of production with system solutions and software. For a manufacturer of products of process measurement technology, for example, the system integrator took over the expansion, centralization and automation of intralogistics. For the in-house transport of products, viastore integrated the Soto 2 from Magazino, a robot solution that acts completely autonomously and ensures reliable supply to assembly. The long-standing customer Phoenix Contact, manufacturer of electronic products, could also benefit from viastore's expertise in two projects in Germany: The company has restructured production and logistics at its Herrenberg location. With a new warehouse, tugger trains and automated loading and unloading stations, Phoenix Contact was able to both increase its delivery performance and create the basis for easy expansion in the future.
In Blomberg, North Rhine-Westphalia, the company relies on an automated guided vehicle system for production supply – in order to be able to efficiently and flexibly manufacture even small batches at short notice. With this solution, Phoenix Contact not only benefits from 85 percent less revolving inventories and more space for additional production facilities, but also relieves employees of physically demanding activities.
For one of the world's largest food producers, viastore has implemented a special pilot project in Spain, in which the Atlas 2D shuttle storage system was integrated. The highlight of the pallet system: The shuttles can move in the storage channels as well as in the main traveling aisle and change direction independently. This means that the shuttle can switch from one storage channel to the other without having to be moved by an industrial truck. The customer benefits from maximum space utilization and capacity in their deep-freeze warehouse despite the small storage area.
viastore

SOFTWARE grows with rollouts, new projects and upgrades
viastore SOFTWARE GmbH has also implemented trendsetting projects in 2021: A manufacturer of kitchens has built one of the most modern production facilities for kitchen furniture on approx. 110,000 square meters at its new location – internal logistics and production are controlled by viadat. The value chain software reveals that it is much more than a warehouse management system: viadat not only integrates a large number of logistics systems, but above all manages all processes of production supply. The software takes on the classic tasks of a manufacturing execution system (MES). It thus creates the basis for the production of a highly varied, design-oriented kitchen line at marketable prices – and that with complete batch size 1 production.
For Milchwerke Mittelelbe, viastore SOFTWARE developed a multi-level concept in which viadat was initially introduced in connection with the existing, manually operated forklifts and finally linked to the existing ProAlpha ERP system. The ERP system now receives feedback from the WMS and can process it – a much more efficient way of working. Michwerke Mittelelbe thus has a highly productive and easy-to-use complete solution that manages the movements of both raw materials and finished products transparently and in a time-saving manner.
In addition, viastore SOFTWARE implemented orders that required an upgrade of the warehouse management system: In the course of the largest retrofit order in the company's history – the modernization and expansion of the logistics center of Rettenmaier & Söhne – the existing viadat warehouse management system was replaced by the latest version. As a result, Rettenmaier, a fiber manufacturer, is technically equipped for the future and benefits from an expanded range of functions, simplified operation and maximum transparency.
In the distribution center of the Danish customer Danfoss, viadat 5.4 had been in use for almost 20 years. In order to make intralogistics fit for the future and to be back on the cutting edge of technology, the specialist in heating and cooling technology, hydraulic and electric motors decided to switch to the latest version 9.2. At Danfoss, viadat manages the warehouse and controls all in-house transports as well as the production supply.