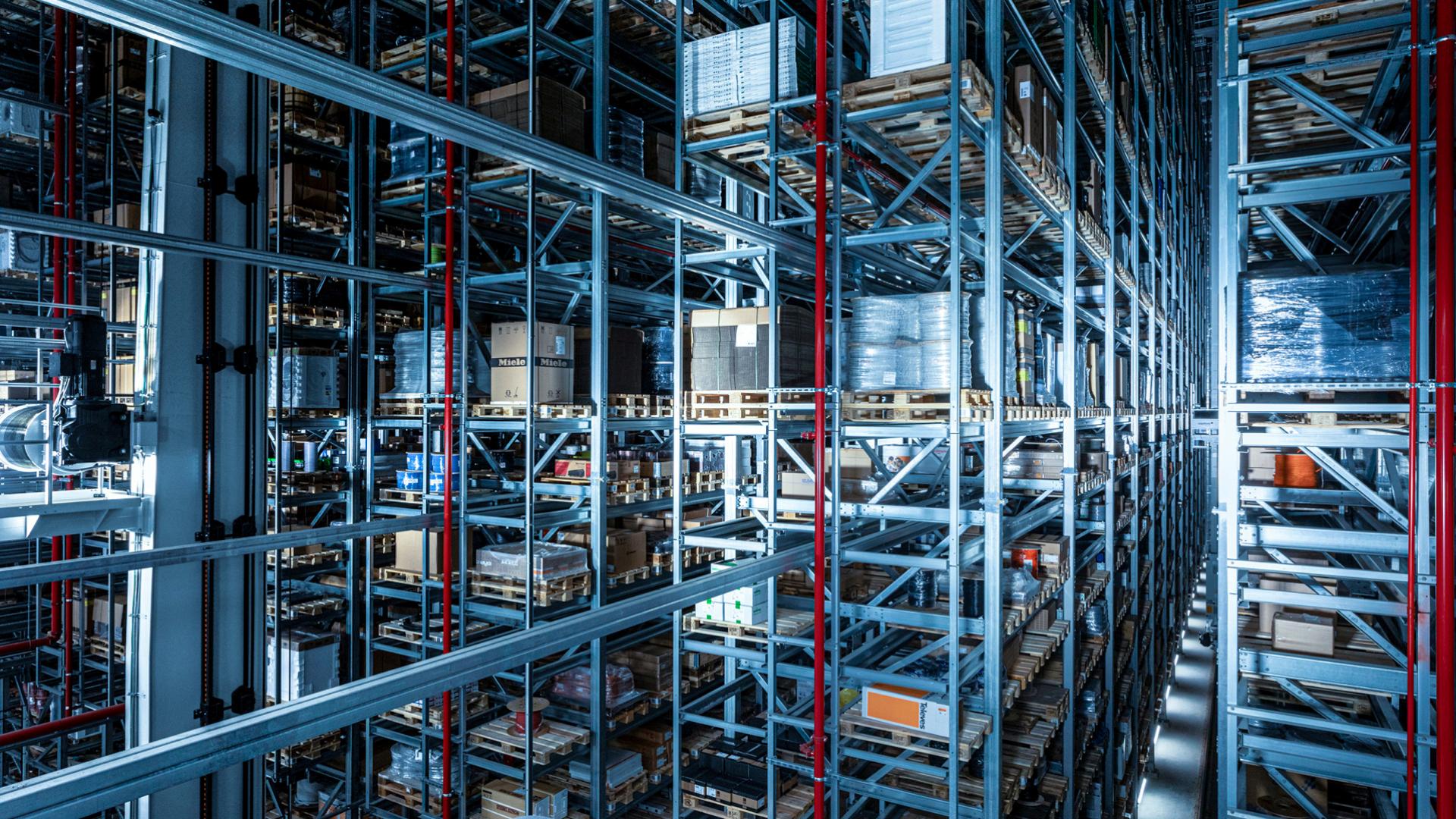 Logistics center with automatic warehouse increases productivity at Löffelhardt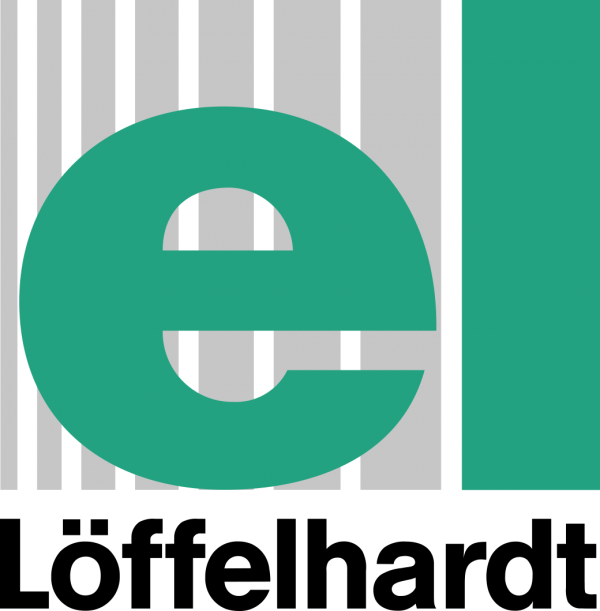 Customer orders are managed more cost-effectively and in a more organized manner
Substantial increase in productivity and revenue
Increased storage capacity enables acquisition of new customers and fields of activity
Trouble-free handling of additional order volumes
New employees can pick orders with confidence after only 15 minutes of training
All systems are integrated into the material flow control system and linked to the WMS
Customers want to receive the parts for each of their projects in a separate box, with separate order picking and preferably within 24 hours in a precisely defined time window.
The central warehouse in operation up until now, which had already been upgraded in 1995, was only capable of delivering this flexibility and performance to a limited extent. Third-party capacities had to be outsourced.
Even though the old logistics center works paperless and is equipped with an automatic high-bay and tray storage, the company had reached its limits. In the small parts warehouse, which was fitted with a three-story high, manually operated shelving rack system, the employees ultimately had to cover long distances in order to process the orders.
Stored in the newly constructed high-bay warehouse are primarily large-volume items such as control cabinets. In addition, the warehouse serves as storage for the five-aisle shuttle system, which accommodates fast-moving parts. The shuttles automatically store, transfer and retrieve the parts. Moreover, long material of up to three meters in length such as cable raceways or lamps can be stored in an automatic tray warehouse. With the aid of a pick and pack process, the cartons matching an order are set up automatically and delivered from the warehouse to the picking station synchronized with the bin.
In terms of its type and size, the logistics center is a unique combination of a fully automatic high-bay warehouse, long material warehouse with tray floors and shuttle warehouse.
27 meter high, eight-aisle high-bay warehouse
17,500 bays for pallets
220 shuttles
91,520 bin spaces in the shuttle facility
Single aisle mini-load system
In addition to the common euro pallet, Löffelhardt also uses a pallet that is 1,600 millimeters in width, which can be both stored trouble-free in the high bay and also be transported reliably.
The functional capability of the entire system was demonstrated with the agreed-upon performance and weight tests. This is because there were delays during hall construction and with the integration of the warehouse management system. In response, viastore modified the project plan and accepted the warehouse sections individually – this flexibility helped to create just a bit more leeway.
Löffelhardt was able to use the partial areas productively earlier than scheduled and did not need to wait until all of the individual warehouse sections were completed. That saved a lot of time.
What was important for us was that the logistics process as a whole worked and that there were no discussions among the different suppliers. This is how viastore lives its purpose as a system integrator.
Learn more about our solutions for your industry