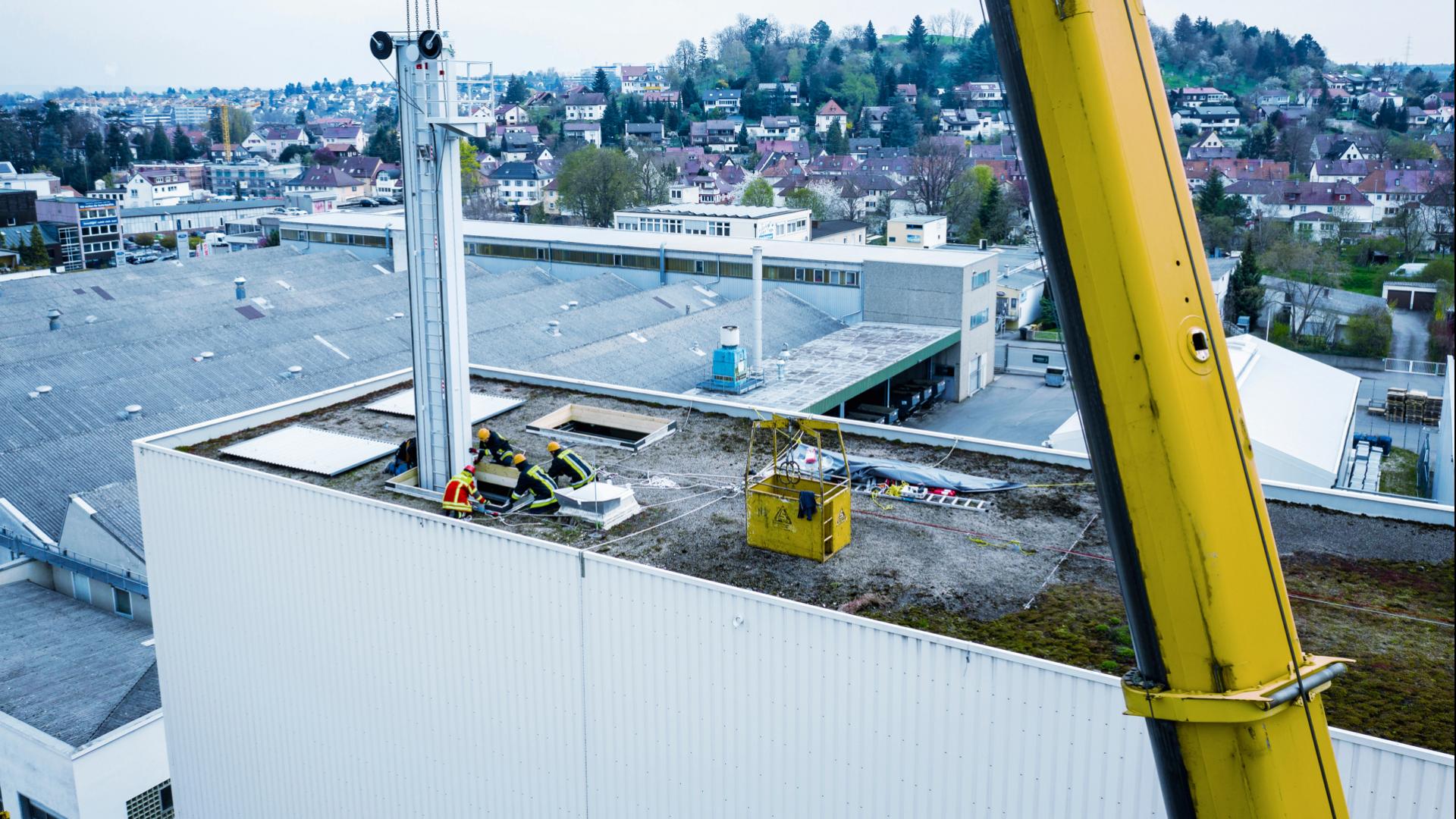 Metabo makes production warehouses future-proof with retrofit

30% more performance
Faster order processing
System up-to-date
Long-term availability guaranteed
Remote maintenance for fast support
Lower energy consumption
Numerous components had been discontinued, and spare parts were no longer available for the old S5 controllers in the conveyor system and in the storage and retrieval machines - a challenge for the smooth operation of Metabo's 24-year-old production warehouse in Nürtingen. Despite a modernization of the material flow computer in 2005, the number of malfunctions increased over the years.
Additionally, in 2017 the company was affected by a cyber attack that infected more than 1,000 workstations and 350 servers, causing production and delivery disruptions for days. All affected systems had to be completely rebuilt and the components that had already been discontinued were difficult to obtain.
What did the retrofit include?
The first step was an extensive analysis of the system. The condition of every component and part of the storage system was examined - due to the complexity of logistics systems, such an analysis is essential. The result is a graphical overview that evaluates each component in terms of its modernization requirements.
With the help of the analysis, risks were identified and appropriate actions outlined, a proposal for reorganization was created - and a schedule was developed. A roadmap was drawn up to determine how long the system would stand still and which work would be carried out when.
Finally, the logistics system was completely modernized by Metabo within three weeks.
Replacement of the old S5 controls with modern S7 controls
New drive for transfer vehicles
Modernization of the control system and drive of the fire protection doors including emergency power supply in case of fire
Revision of the material flow computer
Modernization of the storage and retrieval machines and conveyor technology
Remote maintenance of the system down to each individual component is possible
What is the benefit of retrofitting?
Just a few weeks after the retrofit, a significant increase in performance was already noticeable in the system, which leveled off at around 30 percent. The goods are available faster and reach the customer more quickly. Thanks to an intermediate circuit coupling in the new storage and retrieval machines, Metabo benefits from lower energy consumption and, with the help of remote maintenance, events can be quickly rectified online. The availability of the system is guaranteed in the long term - and if individual components do need to be replaced, the supply of spare parts is ensured.
When modernizing the system, sufficient time should be allowed for the preliminary planning – this should not be underestimated.
The system analysis and viastore's detailed roadmap are a reliable basis for this.
Read more in our case study:
Learn more about our solutions for your industry