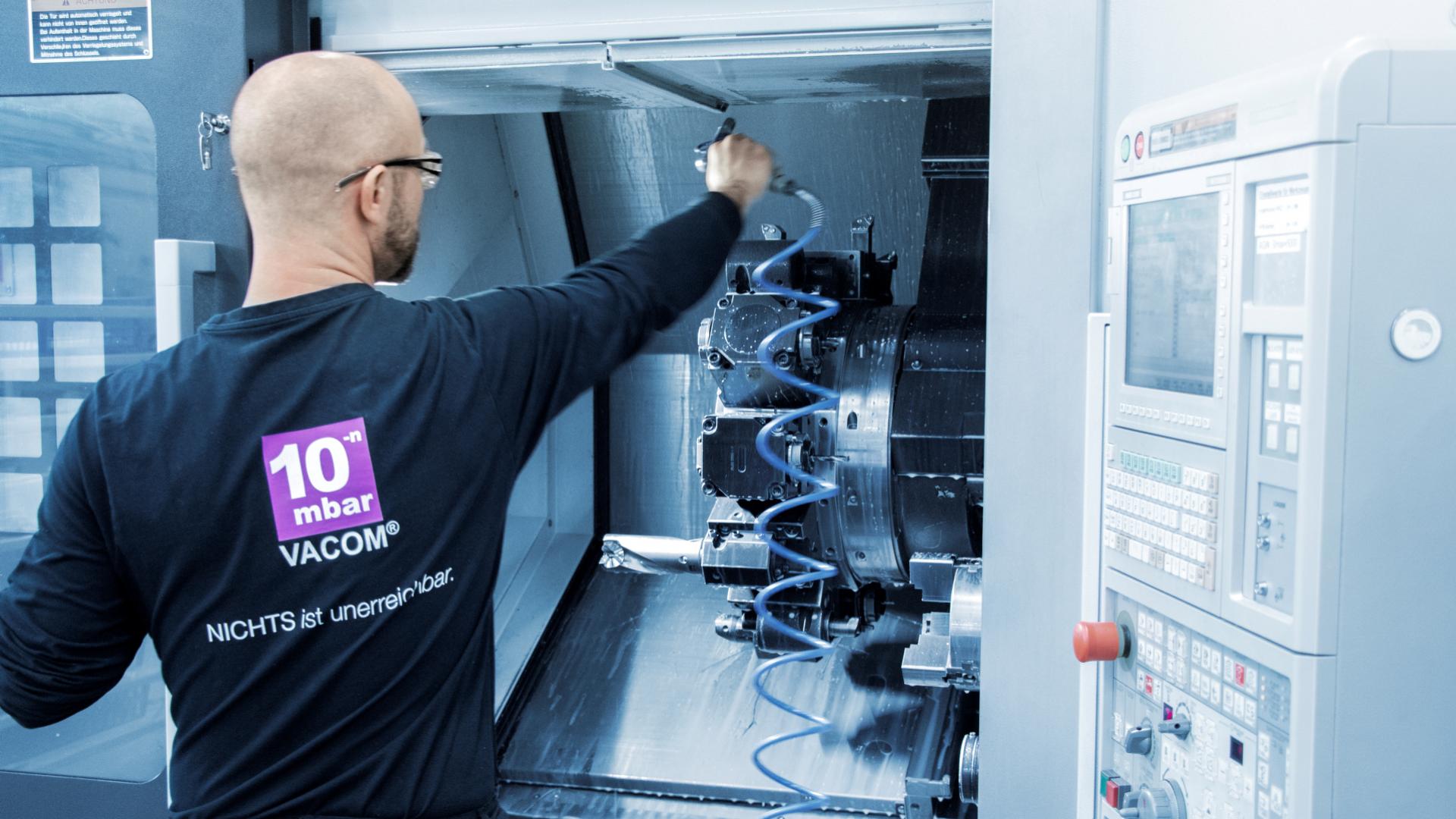 Smart factory in the industrial production
With the right logistics software
Efficient processes by combining logistics and production
Are you looking for the right software for efficient processes in warehouses, internal material flow and production supply? Do you need reliable and flexible logistics, perfectly coordinated and optimized processes as well as true product traceability along the entire internal value chain? Would you like to have maximum throughput speeds with reduced inventories and consistent cycle times?
Our viadat warehouse management system supports you in this. The software detects incorrect or excessive work in progress inventory, can automatically compensate or reduce it and thus reduce errors during picking and storage. In addition, viadat intelligently calculates processes in advance, ensures fast throughput times, optimal supply of production machines and supports you in the placement of goods – the system recognizes fast and slow-moving items and positions them accordingly in reach or at the back of the warehouse.
Networking of material flows through interface to MES
Linking logistics and production paves the way to the Smart Factory
Optimally coordinated processes
Minimization of stock and work-in-progress inventories
Reduction of downtimes
Optimized production supply
Industrieunternehmen reduzieren mit
viadat

Fehler
Unser Warehouse Management System (WMS) viadat unterstützt Sie als Unternehmen der industriellen Fertigung dabei. Die Software erkennt Fehl- oder zu hohe Umlaufbestände, kann diese selbstständig ausgleichen oder verringern und damit Fehler beim Kommissionieren und Lagern reduzieren. Zudem berechnet viadat Vorgänge in der industriellen Fertigung intelligent voraus, sorgt für schnelle Durchlaufzeiten und eine optimale Versorgung der Produktionsmaschinen. Nicht zuletzt unterstützt die Lagerverwaltungssoftware bei der Warenlegung: Das Lagerverwaltungssystem erkennt Schnell- und Langsamdreher und positioniert sie dementsprechend in Reichweite oder hinten im Lager.
Effiziente Abläufe durch die Verbindung von Logistik und Produktion in der Fertigung
Im neuesten Release verfügt viadat über eine standardisierte Schnittstelle zu den gängigen Manufacturing Execution Systemen (MES). Dadurch ist es Ihnen in der Fertigungsindustrie möglich, Materialflüsse über die klassischen Grenzen hinweg zu vernetzen und Logistik- und Produktionsprozesse zu integrieren. WMS und MES sind gerade in der industriellen Fertigung gleichberechtigte Partner, nutzen und erzeugen jedoch unterschiedliche Informationen. Beide Systeme haben eigene Entscheidungsbefugnisse: Während das MES weiß, was und wieviel welche Maschine produziert und welches Material wann an welchem Produktionsort erforderlich ist, weiß das WMS, wo diese benötigten Materialien liegen. Es steuert die Ver- und Entsorgung von Material als auch den Transport zwischen den Produktionseinheiten.
Durch die Verbindung von Logistik und Produktion profitiert die Fertigungsindustrie von niedrigeren Lager- und Umlaufbeständen, mehr Transparenz und der wirtschaftlichen Fertigung von kleinsten Losgrößen wie auch von Großserien. Damit machen Unternehmen der industriellen Fertigung einen großen Schritt hin zur Smart Factory.
In the latest release viadat features a standardized interface to the common Manufacturing Execution Systems (MES). This enables you to network material flows across traditional boundaries and to integrate logistics and production processes. WMS and MES are equal partners but use and generate different information. Both systems have their own decision-making powers. While the MES knows what and how much which machine produces and which material is required when at which production location, the WMS knows where these required materials are located. It controls the supply and disposal of material as well as the transport between the production units.
By combining logistics and production, the manufacturing industry benefits from lower warehouse and work in progress inventory, greater transparency and the economical production of both small batch sizes and large series – the prerequisites for Smart Factory.
Improve your intralogistics and internal material flows