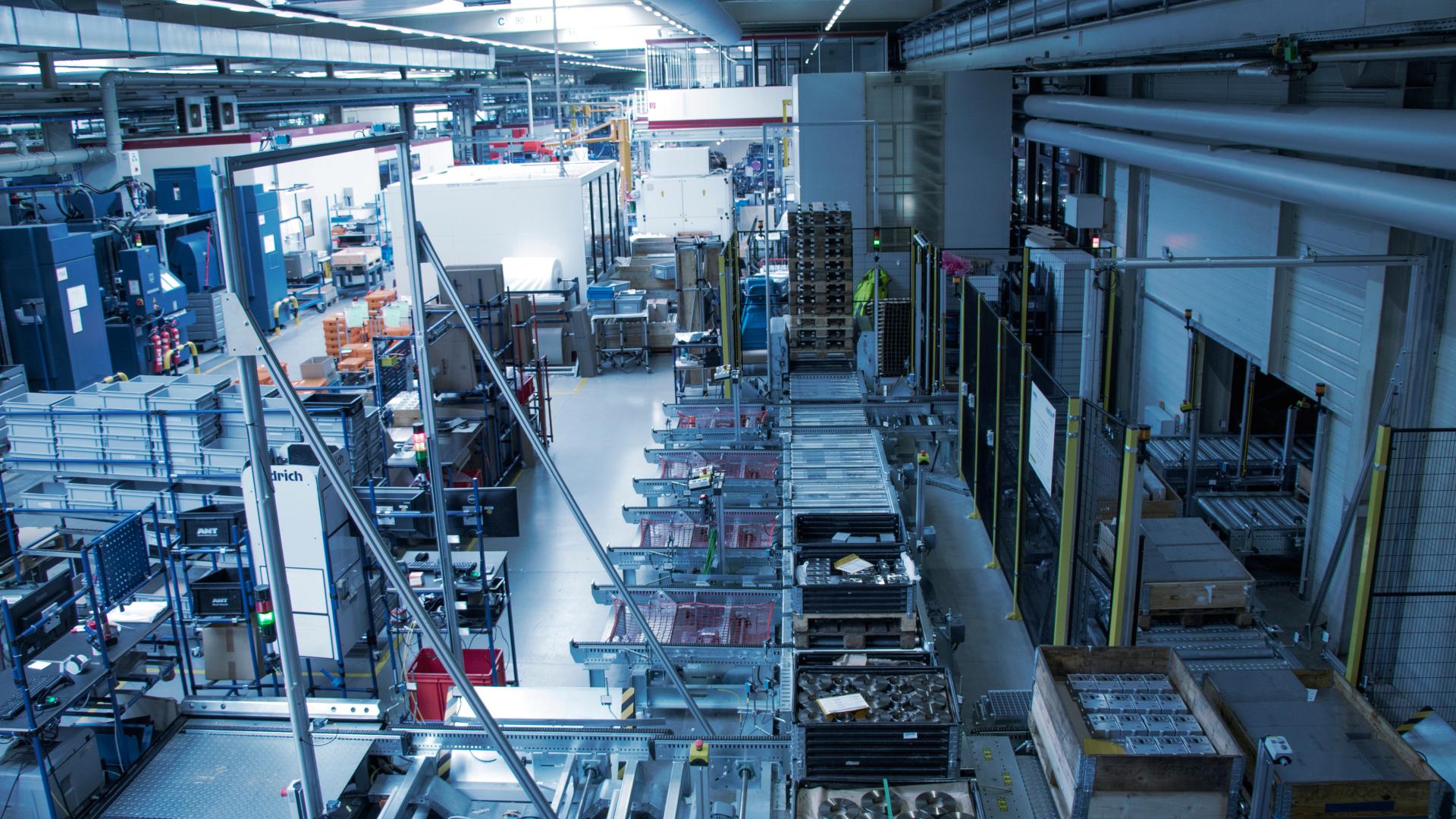 Automatic pallet warehouse enables further growth at Erdrich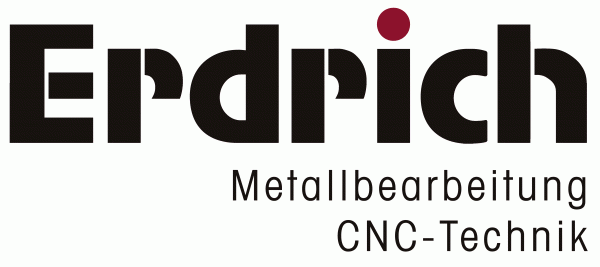 Maximum number of storage bays in a limited space
Maximum flexibility in supplying production machines
Efficient layout of the overall in-plant logistics processes
Connection to ERP systems of different manufacturers
Standard interface to all common MES
Since Erdrich moved into its new location, the floor space has already had to be expanded three times – on average, the company grows by five to ten percent each year. With its 700 pallet bays, the former narrow-aisle warehouse had long since become too small. In addition to finished parts, the warehouse also stores raw materials and semi-finished products.
In the meantime, Erdrich had set up several auxiliary warehouses and stored the products at different locations in production. Increasingly, the situation became more and more confusing.
Employees spent more and more time searching for products. Expanding the warehouse was out of the question due to a lack of space. In fact, all that was left to build a new warehouse was a ten-by-55-meter strip right next to the hall on the company's premises.
Erdrich wanted a supplier capable of planning the entire system and handing it over on a turnkey basis. viastore supplied a single-aisle, automated pallet warehouse.
A conveyor loop connects the warehouse with four picking stations, the goods receiving area, an area for quality assurance, and two retrieval lines to production.
viadat, the warehouse and material flow management system controls the entire system.
1,400 bays for euro pallets and wire baskets
Picking stations also serve for storage and QA tasks
More than 2,500 logistics functions that can be tailored and adapted to the specific customer needs
Intuitively operable software
The solution allows the company to make its entire internal logistics processes run more efficiently while creating space for continued growth. The core requirement of accommodating a maximum number of storage locations in a limited space is satisfied. In addition, the new warehouse also significantly boosts the efficiency of the production processes.
What would the alternative have been? We want to continue to grow in the future as well; without the new warehouse, this simply would have been impossible. Now we are simply much more efficient overall.
Learn more about our solutions for your industry