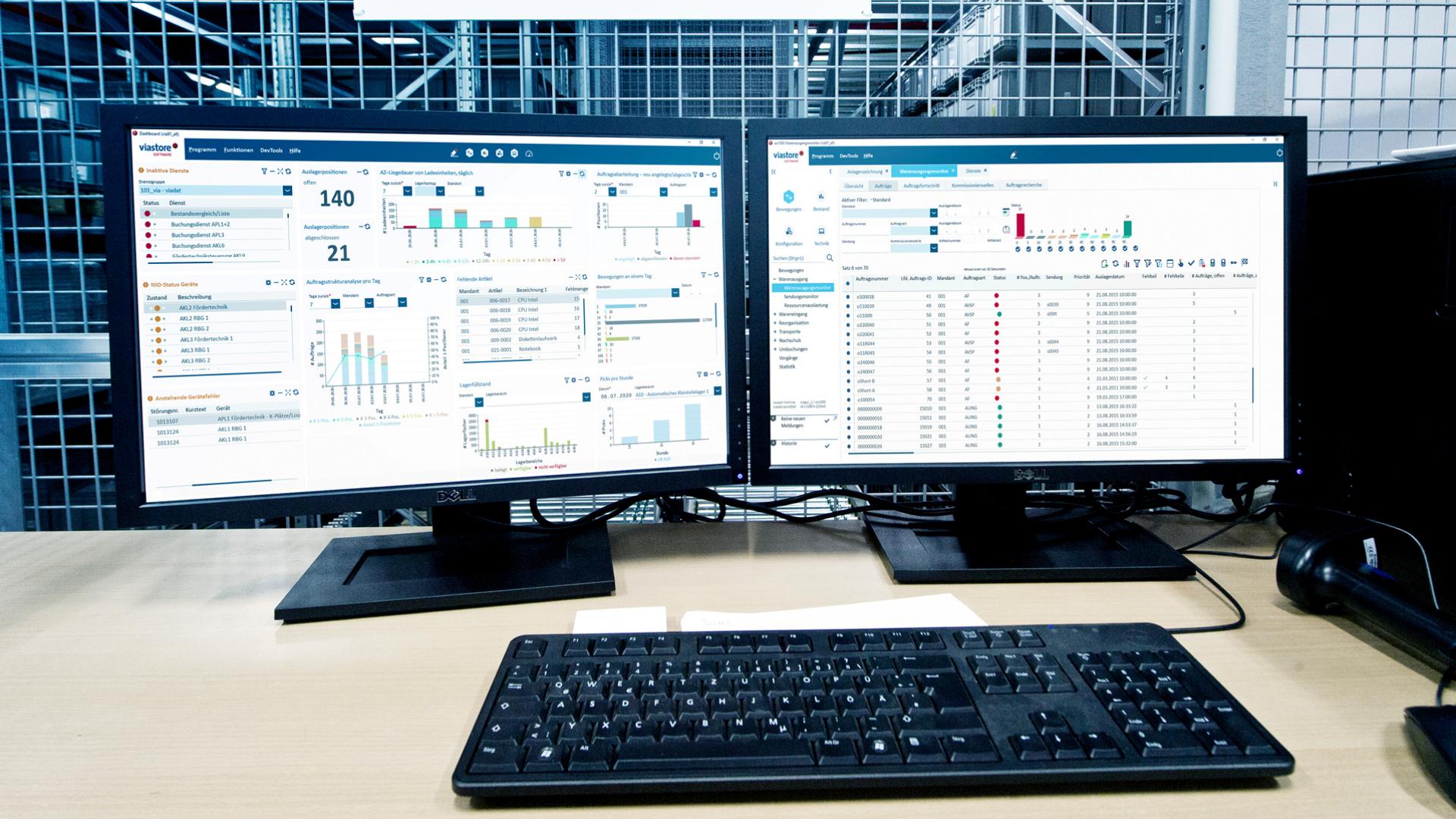 viadat

software manages your intralogistics processes
The powerful viadat warehouse software manages all warehouse, picking, and shipping processes and controls your internal goods movements. The software manages small warehouses with low turnover just as reliably as distribution centers and high-performance logistics systems with several hundred thousand order lines per day. It can be used for conventional manual or forklift-operated warehouses or high-bay warehouses, as well as for automated systems.

viadat can be operated intuitively, is ergonomic and suitable for multiple storage. The warehouse management system can be implemented particularly quickly due to pre-configuration, is fully scalable in function and performance and includes more than 2,500 logistics functions in the standard version, which we extend and adapt to customer-specific requirements. viadat can be connected to ERP systems of different manufacturers and has a standard interface to all common Manufacturing Execution Systems (MES). This makes it possible to network material flows across traditional boundaries by integrating logistics and production processes. Operators benefit from lower inventory levels, shorter order throughput times and genuine traceability of goods, even in the smallest sizes - an important step towards the Smart Factory.
Control of all processes in your warehouse

From small warehouses to high-performance logistics systems

Suitable for manual, forklift-operated and automated systems

Standard interface to all common ERP systems

MES interface enables connection of logistics and production

Quickly implemented, intuitively operated

Multi-client and multi-storage capability

Upgradeable, scalable, powerful
Consistent processes for your logistics and production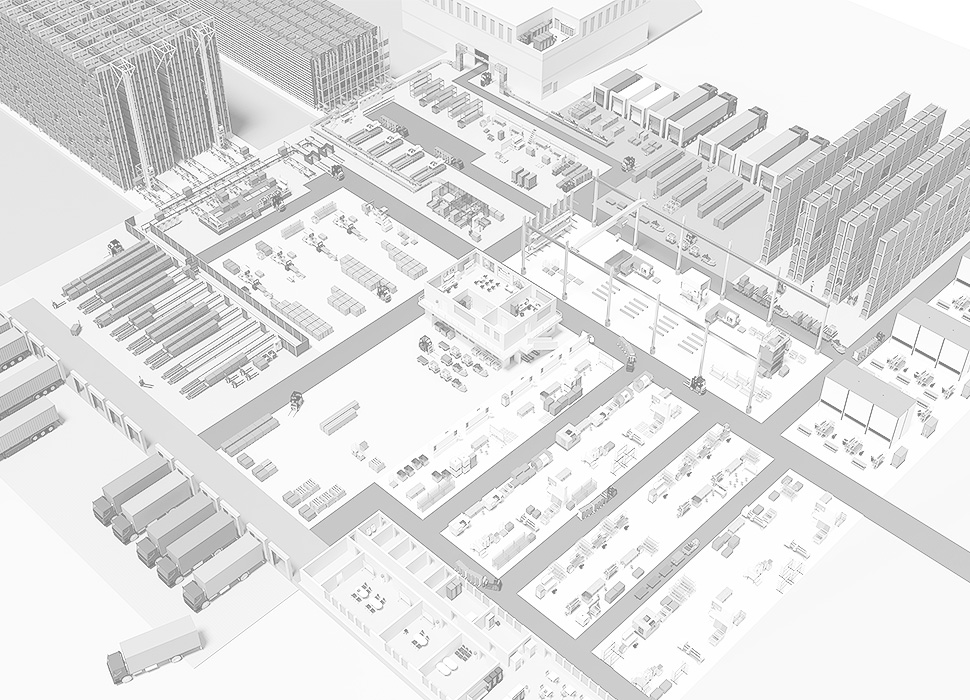 Future-proof warehouse management with intuitive user interface
From goods receipt to goods issue – the viadat Warehouse Management System supports all core functions in the warehouse and offers numerous add-ons which we extend and adapt to your requirements.

The viadat storage software is multilingual and works independent of databases, operating systems and hardware. The standard software package is intuitive to use and can be easily configured and upgraded. The WMS therefore offers an integrated solution for the entire supply chain: from the connection to ERP systems as well as MES systems of different manufacturers via standardized interfaces, to the control of automated equipment such as conveyor systems, automated storage and retrieval systems, packaging machines or picking aids. viadat also integrates various picking processes such as pick-by-light, pick-by-voice or pick-by-vision.

With the interface to all common MES systems, you can network the material flows in logistics and production. This enables you to effectively supply assembly and production – the machines and central storage in your production are supplied and disposed of with the currently required items as needed. In addition, you benefit from decreasing warehouse and work-in-progress levels, perfectly coordinated workflows and pave the way to a Smart Factory.
The intelligent viadat warehouse software automatically and dynamically selects the proper storage location, considers inbound and relocation optimization and ensures the ideal distribution of goods in the warehouse. A comprehensive system of key performance indicators enables the analysis and improvement of all processes. This enables you to increase productivity in warehousing and distribution and significantly reduce your logistics costs. With our international hotline, we are there for you around the clock and offer you the best possible service.

The self-explanatory user interface is another key feature of viadat. The user can individually design the interface and operate it easily. The ease of use of the system allows for a significantly higher flexibility and prevents errors. The software automatically displays important information depending on the situation according to the push principle.