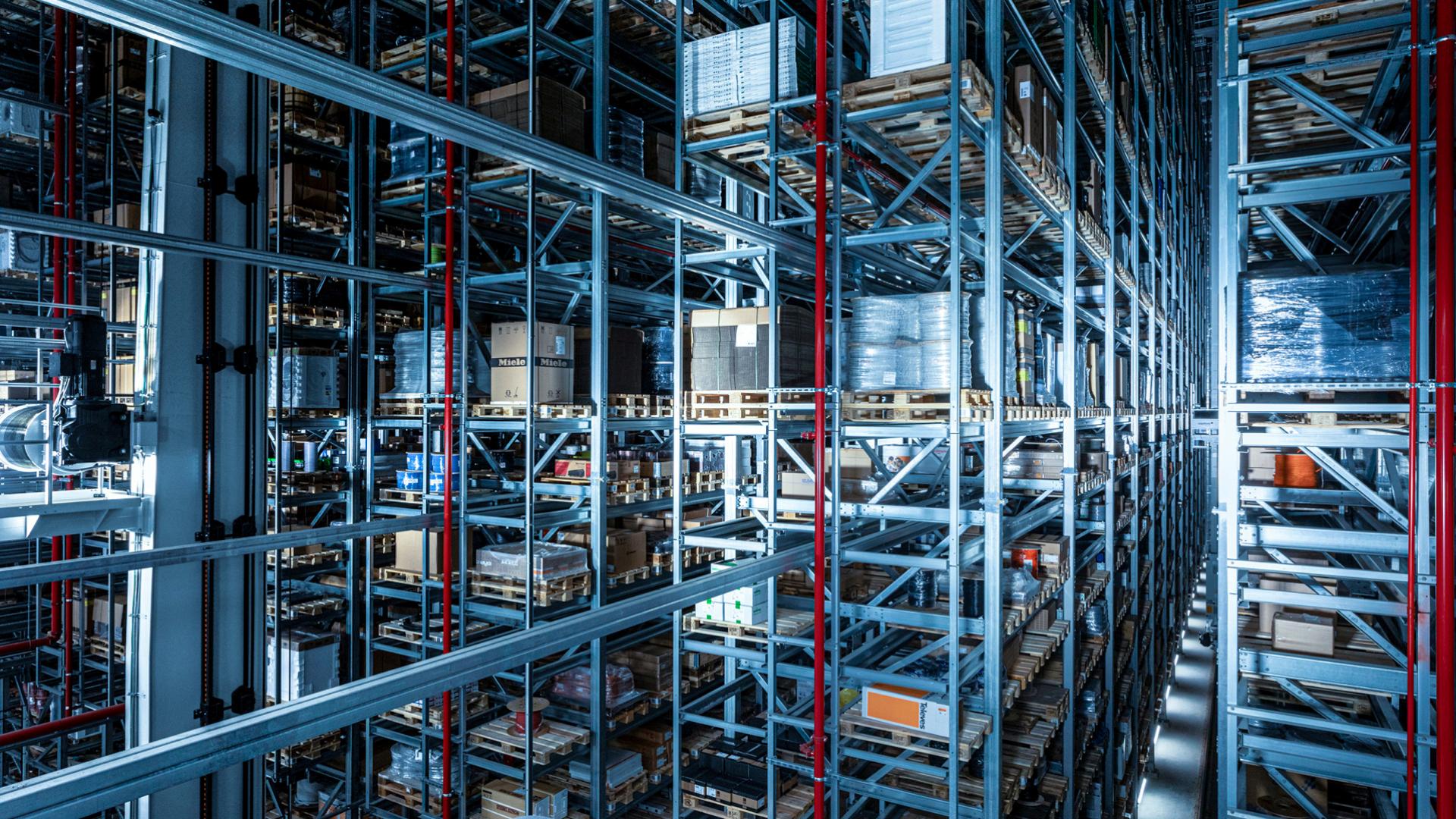 Solutions for the retail and e-commerce industries to ensure premium delivery quality
Tailor-made storage solutions for the greatest possible flexibility
In retail and e-commerce industries there are many challenges such as small order quantities with increasing order frequency, short delivery times and large volumes of returns, as well as high speed and flexibility so you can supply your external and central warehouses and customers as required without delivery bottlenecks. Online and omni-channel trade is booming. This will put even more immense pressure on retail companies.
With modern hardware and software you can react flexibly to the increasing demands in the retail sector, secure replenishment and achieve the highest possible throughput.
Meet your customers demands for flexiblity and shorter delivery times
Automation to optimize your online and omni-channel presence
Secure replensihment and maximize throughput
Solve for seasonal and trend-related order fluctuations
Modern WMS provides transparency and security
We offer logistics solutions that enable you to meet the needs of your customers at any time, even at short notice. To achieve this, we rely on the right level of automation, a consistenly intelligent control concept, ergonomic picking systems, a modern warehouse management system, and optimal integration of shipping - for trouble-free process in your replenshiment, external or central warehouse.
A modern warehouse management system (WMS) that maps, manages and admisters all processes in your warehouse is indispensable for retail and e-commerce. A WMS like viadat, manages functions such as package determination, determination of shipping routes or the definition of fast, medium and slow movers, and is responsbile for the integration of different subsystems. In addition, with food & beverage retail, viadat manages batch and serial numbers as well as BBE and BBD data of articles, regulates hazardous substance classes, processes for products that respond to consumer intolerances such as gluten, lactose or fructose intolerances as well as the picking of food according to FIFO or FEFO. This enables you to track every article along the entire supply chain and provides you with optimum inventory transparency, even with a large variety of products.