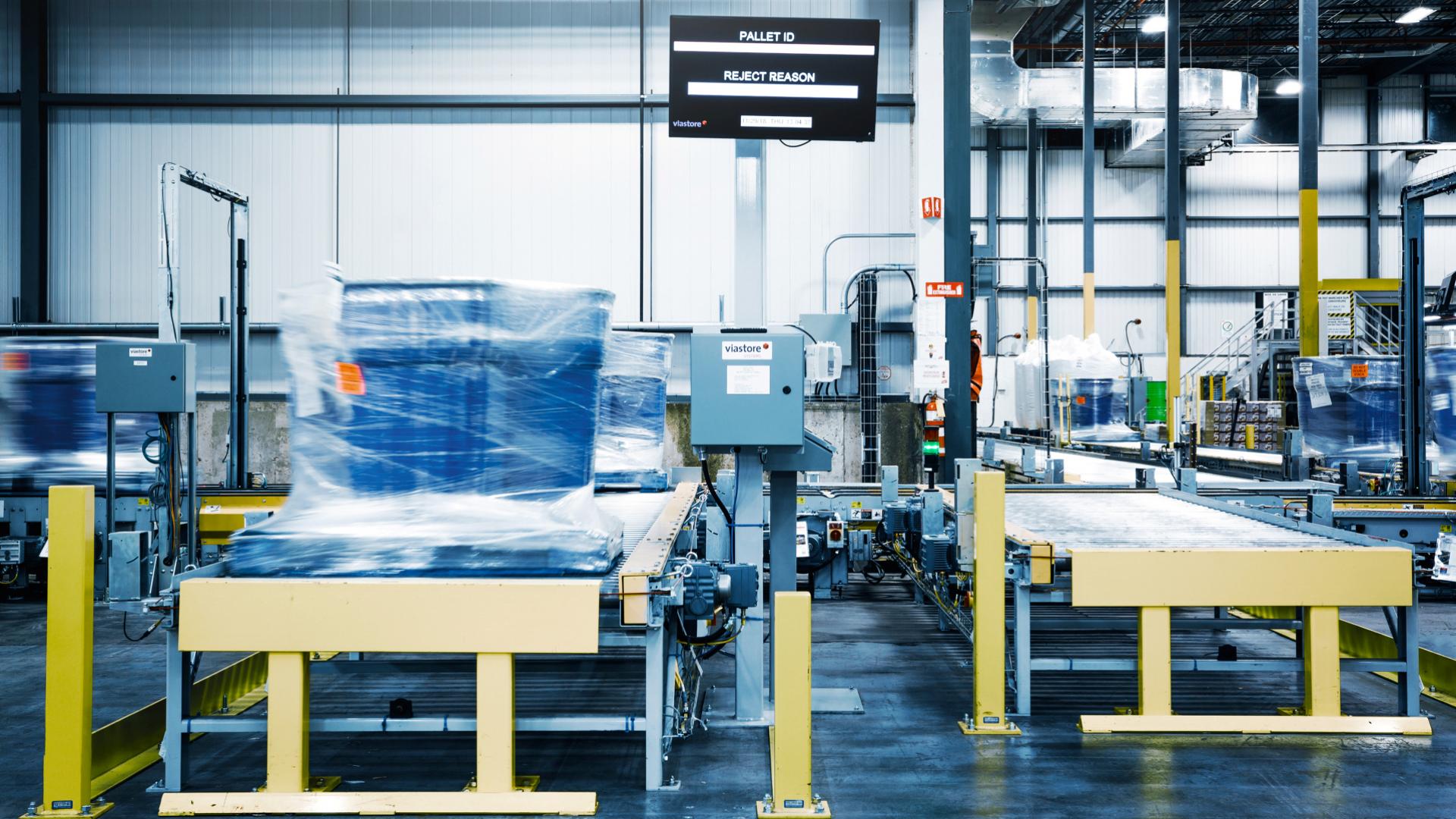 High-performance storage solutions for the food and beverage industry
From raw materials to the end customer
Material flow for different temperature zones

Hygienic and safe handling solutions

Comply with cold chain requirements

Reduce energy costs and improve throughput
Since the food and beverage industry works with highly sensitive goods, the material flow system must meet special requirements. Whether food production, warehousing or distribution; high standards of freshness and hygiene, the creation of different temperature zones, consistent adherence to the cold chain and the consideration of best-before dates must be guaranteed.

Safe and thorough cleaning practice are essential, especially in processing plants where food comes into direct contact with equipment.
The systems must be designed to the highest hygienic standard to prevent the formation of bacteria. In addition, throughput times between production and storage should be as short as possible. The aspect of perishability or reduction in quality of goods during storage and transport to the end customer poses additional challenges. Efficient processes are therefore indispensable.
viastore's understanding of processes and our expertise support you in responding optimally to the needs of retailers, restaurants and consumers with the right warehouse and material flow systems and in delivering sensitive and perishable goods quickly and reliably in varying quantities.
Sensitive goods and demanding customers
An energy-efficient and process-reliable automated cold and deep-freeze warehouse meets your requirements for food production and storage. It enables lower energy costs due to closed cooling, a higher storage volume, high goods turnover with reduced stocks, ensures the cold chain, and helps keep employees out of the cold. All processes are controlled by a storage software such as viadat and executed by automated storage and conveyor technology. The WMS enables you to permanently monitor your goods as well as their BBE and BBD data.
Whitepaper - Automation: An Effective Labor Strategy in Cold Chain Warehousing and Distribution