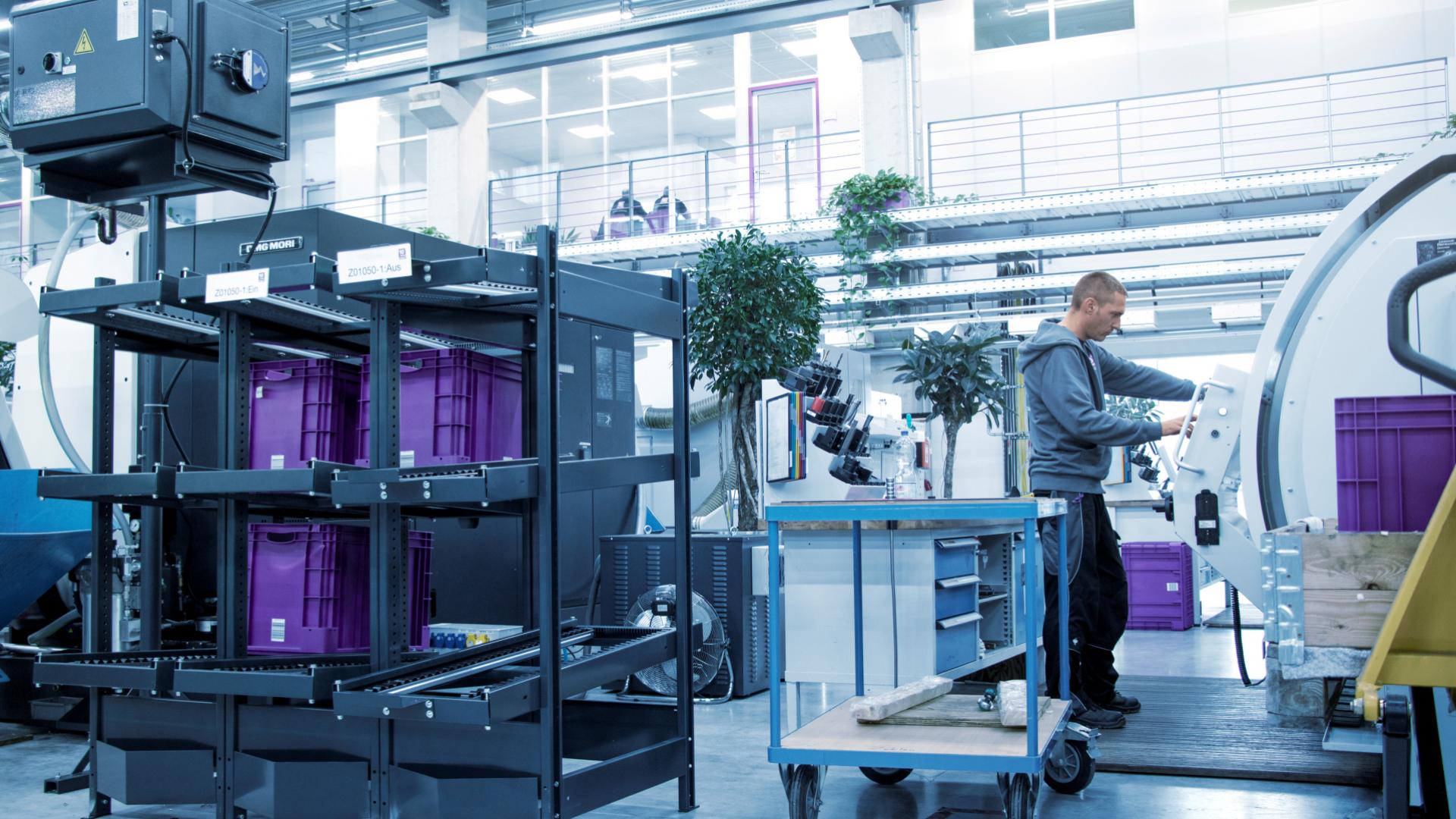 Fast and transparent automated logistics solution for the manufacturing industry
Combining logistics and production makes manufacturing fit for the future
Integrated processes in logistics and production
Optimal use of resources
Linking logistics and production paves the way to the Smart Factory
Economic production even with small quantities of batch size 1
Maximum availability of goods with minimum downtime
Real-time parts tracking along the entire material flow
Automation simplifies work steps and relieves employees
In industrial production, reliable and fast logistics, integrated processes and the optimal use of resources are essential. Raw materials and semi-finished products must be available on time and waste must be avoided. This applies to every sector – be it metal or plastic processing, the electrical industry or mechanical and large-scale plant engineering.
Perfectly coordinated and optimized processes such as just-in-time (JIT) or just-in-sequence (JIS) are the basis for being able to remain competitive, achieve the highest production efficiency, avoid downtimes, increase throughput speed and reduce inventories. By integrating your logistics and production processes, you achieve greater transparency, true goods traceability along the entire material flow and thus benefit from optimized production supply.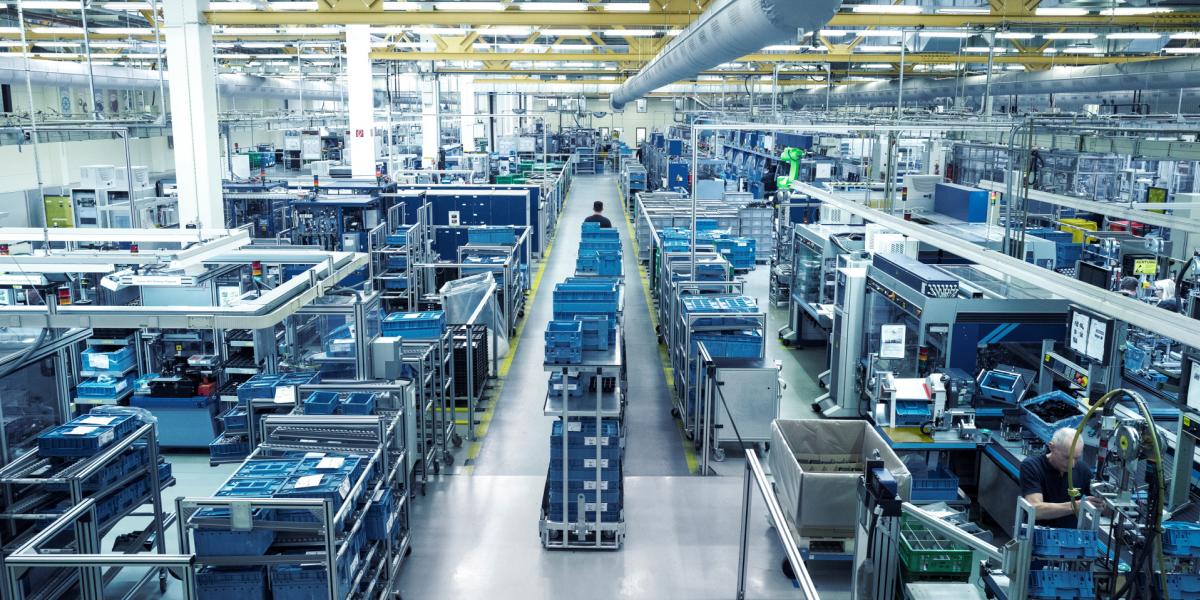 Our viadat Warehouse Management System (WMS) can be connected to all common Manufacturing Execution Systems (MES) via a standard interface and thus connect your logistics with production. This paves your way to a Smart Factory, reduces your warehouse and work in progress inventory, and enables you to economically manufacture batch size 1, as well as large series. WMS and MES are equal partners, but use and generate different information. The MES knows what and how much each machine produces and which material is required when and where in production. The WMS knows where the required materials are stored and controls the supply and disposal of materials, as well as the transport between the production units. It knows the means of transport, their characteristics and the topology of the plan and can therefore control the optimal routes and times for the transport of goods.
Automated and networked processes for Industry 4.0
As an industrial company, you are faced with unique challenges: high inventory and current stocks, error-prone processes due to frequent manual intervention, expensive batch size 1 production, long production times and, as a result, limited growth opportunities. Equally challenging are the demands of your customers: precision, fast order processing, transparency and flexibility.

In order to overcome these challenges and benefit from Industry 4.0, companies of all sizes rely on automated and networked intralogistics and in-house transport solutions. Driverless transport systems and intelligent software play a crucial role here. It is essential to be networked at all levels. This is the only way to achieve maximum flexibility in manufacturing, ensure continuous supply and disposal of goods to and from machines and keep your inventory transparent – from semiconductors and machine parts to semi-finished products to finished products and spare parts.