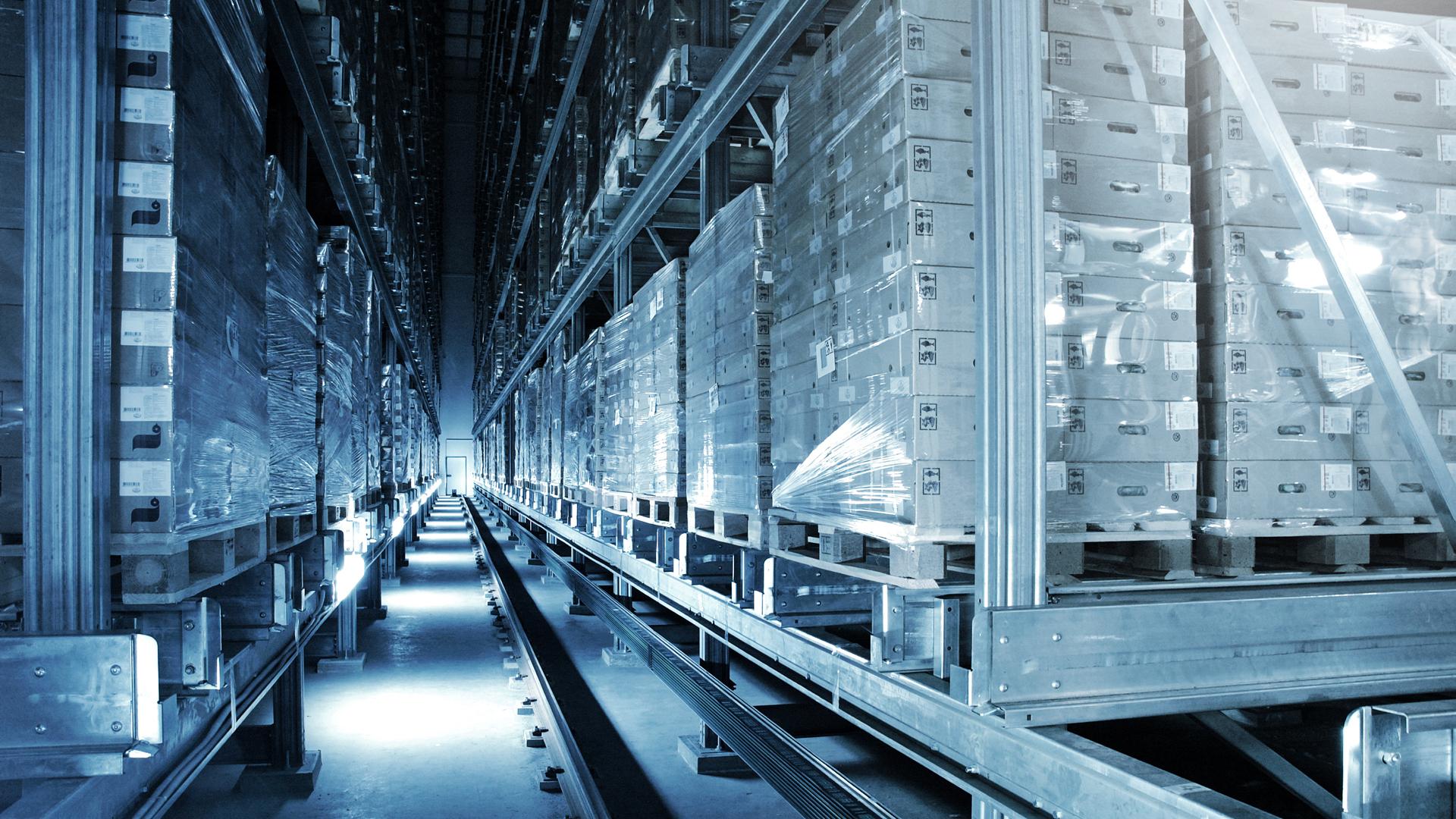 Automated cold and frozen storage warehouse ensures cold chain compliance
Improve efficiency and reduce costs in temperature-controlled warehousing
Ist ihr Tiefkühllager ein Energiefresser?
Durch das ständige Ein- und Ausfahren der Flurförderzeuge geht viel Kälte verloren – und die Energiekosten steigen. Ebenfalls eine Herausforderung: Bei bis zu -40°C im Lager können Mitarbeiter dort nur für kurze Zeit arbeiten. Zudem benötigen Gabelstapler & Co. mehr Fläche zum Rangieren, weil man die Regale nicht so hoch bauen kann.
Ein automatisches Kühl- oder Tiefkühllager, das sorgfältig geplant und bewirtschaftet wird, ist hier die effizienteste Lösung. Es ermöglicht eine höhere Lagerdichte auch bei geringer Lagerfläche. Ein weiterer Pluspunkt: die Temperatur kann konstant gehalten werden. Somit enstehen für Sie deutlich geringere Energiekosten. Durch den schnelleren und dadurch häufigeren Warenumschlag und die durchgängige Überwachung der Prozesse sowie des Lagerguts steigern Sie Ihren Gewinn. Ebenso verringern sich Personal- und Verwaltungsaufwand.
Ensure cold chain compliance

Continuous monitoring of your stored goods

Lower energy costs due to consistent cooling

Higher storage volume

Higher turnover of goods with reduced stocks
Temperature-controlled warehouses can become real energy guzzlers if they are not carefully planned and managed. Temperatures as low as -40° F put a considerable strain on employees and limit working hours in the deep-freeze area. In manual warehouses, a lot of cold is lost when the industrial trucks move in and out causing energy costs to rise. In addition, forklift trucks require more space for maneuvering because the racks cannot be built nearly as high.
The most efficient and economical solution in an automated cold or frozen warehouse is automation. It enables higher storage density, requires smaller storage area, and keeps a constant temperature - thus significantly lower energy costs. Additional benefits are faster and therefore more frequent turnover of goods, the continuous and transparent monitoring of processes and stored goods, lower personnel and administrative expenses which all increase your profit.
Highest efficiency for your warehouse with a WMS
Sensitive goods, compliance with an uninterrupted cold chain, and temperatures well below freezing – working in a deep-freeze warehouse presents many challenges. The requirements for such a warehouse are just as demanding: cold-resistant technology, high storage density and energy efficiency, short throughput times with minimal error rates, and seamless tracking of goods.
The automated frozen warehouse is controlled and managed by a warehouse management system. The software maps all processes and enables a high level of transparency and traceability of the stored goods, including the management of batches, best before dates and serial numbers. In addition, the WMS ensures that every product is in the right place at the right time, from goods receipts to storage and picking to shipping. This keeps the cold chain intact, unnecessary goods movements are avoided and energy is saved.
Learn more in our Webinar Series: Automation in Cold Chain Warehousing and Distribution
We offer an informative and free webinar series on Automation in Cold Chain Warehousing and Distribution. We have partnered with leading industry experts to share insights on some of the current trends and best practices in Cold Chain logistics.
Whitepaper - Automation: An Effective Labor Strategy in Cold Chain Warehousing and Distribution
Your specialist for automated cold and frozen storage systems