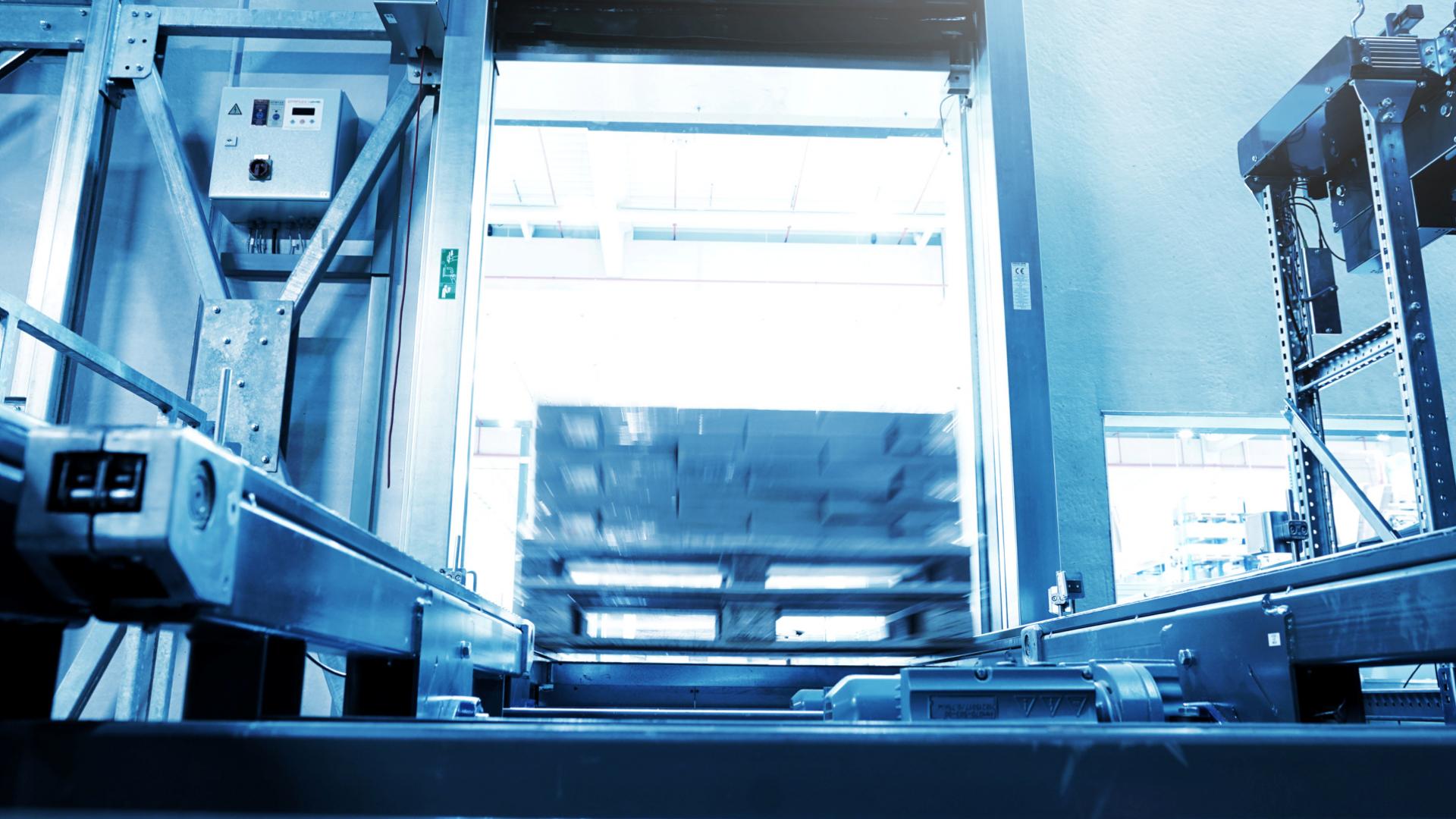 Automation as a Labor Strategy in Cold Chain Warehousing and Distribution
Put Cold Chain Warehousing and Distribution Labor Challenges on Ice with Automation
Once again, the most recent MHI Annual Industry Report — which queries 1,000 supply chain leaders every year — found that hiring and retaining qualified workers persists as their top challenge. If you're a warehouse or distribution center operator, you've likely experienced this in your own four walls. And, if you're running a temperature-controlled, cold or frozen storage facility, you likely struggle more than ambient operations to find and keep employees.
There is, however, an alternative to the workforce challenge: automation. Indeed, more companies with refrigerated and frozen temperature-controlled facilities are adopting automation as a means to enhance the productivity of their existing team. A recently published viastore white paper, "Automation: An Effective Labor Strategy in Cold Chain Warehousing and Distribution," explores this approach.
The white paper examines both partial and comprehensive applications of automation in such facilities. It also details the benefits, including the ability for an operation to achieve higher standards of productivity, dependability, sustainability, accuracy and safety.
Why is Labor so Hard to Find?
There are a variety of reasons temperature-controlled operations faced multiple hiring and retention struggles prior to COVID-19, and why those struggles are likely to persist in the "new normal."
Record-low unemployment prior to the pandemic.

Network optimization strategies that located multiple warehouses and distribution centers in close proximity, creating tough competition for a finite number of workers.

Retiring Baby Boomers, many of whose supply chain jobs are unlikely to be filled by Generation X-ers and Millennials disinterested in working in the field.

The continued perception that warehousing and distribution jobs are unappealing.

Workers who lost jobs due to COVID-19 were primarily in hospitality, tourism, travel, and foodservice — fields they will likely return to as the economy recovers.

Re-shoring strategies are bringing manufacturing and supply sources back to the U.S. and increasing labor demand.

Pandemic countermeasures that safeguard employees' health, such as social distancing, result in fewer workers assigned to the same areas to handle the same amount of work, reducing productivity.
What Process(es) Should Be Automated First?
The average operations budget doesn't allow for the automation of every process within a refrigerated or frozen facility. Therefore, it's important to first quantify the anticipated productivity increase an automation investment will deliver across a variety of areas. By comparing the expected gains, automation projects can be prioritized. Areas to consider are those that eliminate direct labor or enhance the productivity in the areas of highest pain such as:
Yard management

Unloading

Receiving and inspection

Put-away

Retrieval

Replenishment

Layer picking

Case picking

Palletizing

Stretchwrapping

Staging

Loading
Calculating and Comparing Labor Costs by Process
The processes within a cold storage operation that require the most labor hours are often the ones where automation will deliver the greatest benefits. To determine which processes are the most labor intensive, compare the average amount of time workers spend in each area to handle pallets or cases.
Further, implementing automation within these manual processing areas will not only increase worker productivity, but will also decrease the costs associated with the indirect labor required to support overall operations. Among them:
Security and safety equipment

Human resources staff and training time

Maintenance services

Housekeeping and cleaning

Information technology (IT) staff

Customer service

Facility, operations, and shift management
Evaluating the Automation Options
Once the most optimal process areas for an automation implementation have been identified, it's time to compare the different automated solution options.
A partial automated installation could include conveyor to transport cases or pallets into and out of refrigerated or frozen areas. Conversely, a more comprehensive installation might incorporate an automated storage and retrieval system (ASRS) to place and remove pallets or cases at multiple levels to minimize a facility's footprint while boosting storage density. (Sample calculations are outlined within the white paper.)
Assess the different scenarios based on their anticipated labor and payroll savings to determine the optimal solution.
Automation as a Cold Storage Labor Strategy: The Benefits
Operations that implement automation as a labor strategy in their temperature-controlled warehouses and distribution centers will realize numerous benefits. Enhancing the bottom line are:
Lower Operating Costs through increased productivity, greater efficiency, reduced environmental footprint, lower energy consumption, optimized utilization of floorspace, less need for temporary labor, a reduction in the need to recruit and hire new workers, and more.
Enhanced Workforce Retention as the automation handles the monotonous, repetitive tasks associates find boring or tiring. In a temperature-controlled operation, automation can minimize the amount of time personnel spend in the cold. Instead, workers can be reallocated to new tasks that are less physically taxing and more ergonomic. Further, with automation a company can offer more competitive wages, making it easier to recruit and retain employees.
Higher Customer Satisfaction because automation allows managers to focus less on guiding and overseeing people and more on ensuring processes are running as they should. This ensures greater consistency, higher productivity, increased accuracy, faster throughput, and reduced lead times — all of which make customers happy.
Want to elevate the productivity, dependability, sustainability, accuracy and safety of your cold storage application by leveraging automation as a labor strategy?
Every single day, viastore supplied solutions support the shipment of Millions of Pounds of frozen food. From direct support of food producers, to food wholesalers, to public refrigerated warehouses, we leverage our deep expertise to help customers save energy, increase productivity, reduce cycle times, improve workforce safety and satisfaction, all while reducing the footprint needed to fulfill orders. Whether optimizing or modernizing an existing process, or designing a greenfield location, viastore is an invaluable partner. We are experts in frozen foods warehousing and provide solutions that exceed expectations - guaranteed!
For more information about how we can help you implement automation as an effective labor strategy for your cold storage warehousing or distribution operation, download this white paper or contact us.
Whitepaper - Automation: An Effective Labor Strategy in Cold Chain Warehousing and Distribution