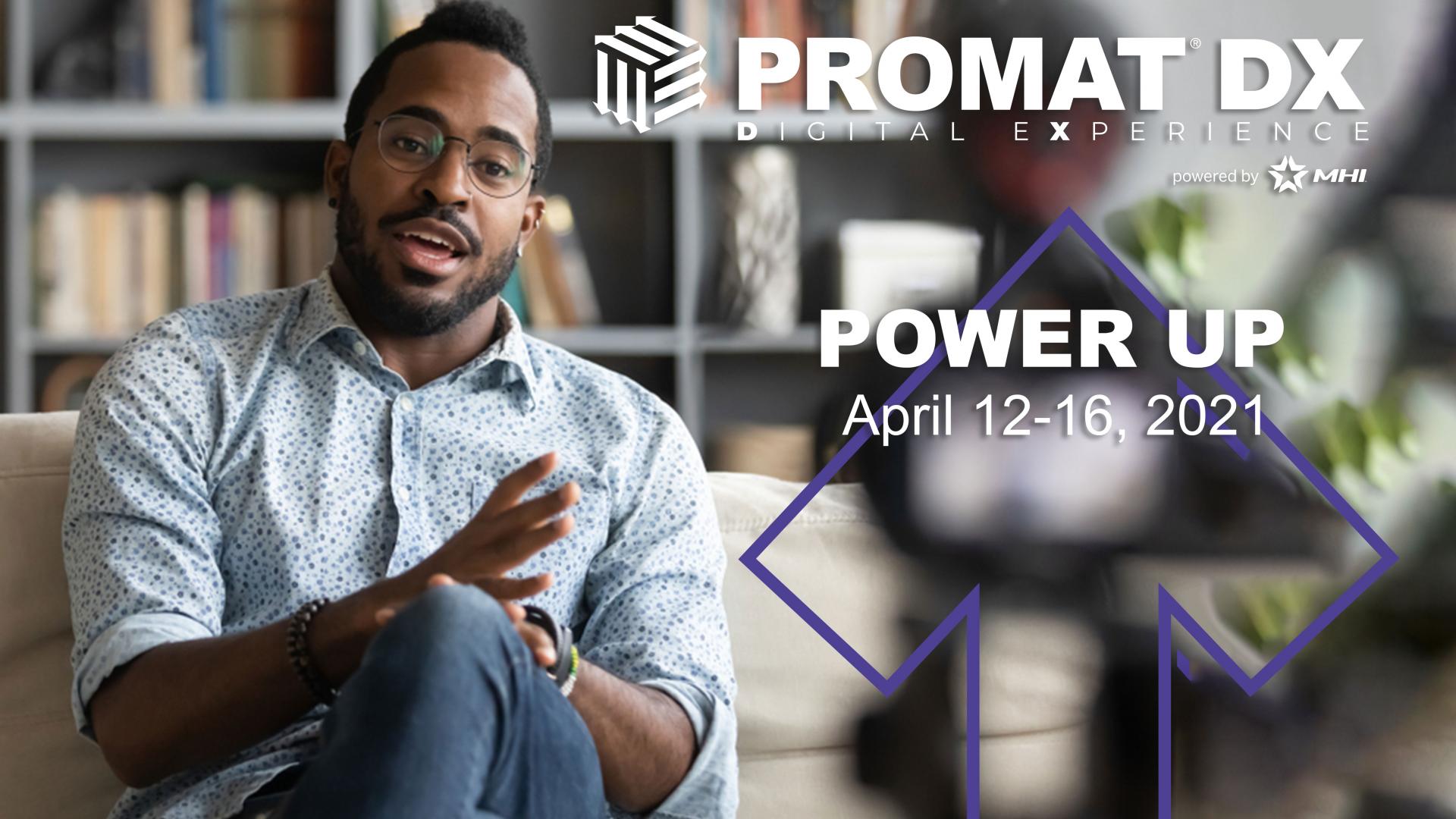 ProMatDX: Automation Solutions for Your Future
Recap of
viastore

education session and product demos at ProMatDX
Traditionally, manufacturing and supply chain professionals would have been in Chicago last week attending ProMat, but this year the event was held virtually. One benefit of having ProMatDX virtual is we can share education sessions after the event.
At viastore, we sponsored one education session and hosted two product demos during the event. We invite you to view these sessions and let us know if you have any questions!
Efficiently Connecting Plant Logistics and Manufacturing: Networked Processes and Industry 4.0
The more complex or dynamic production becomes, the more creating a "Smart Factory" becomes entirely necessary. One area of utmost importance to optimizing your "Smart Factory" is the area of material flow and work-in-process management. Long seen as an uncontrolled process, the advent of both MES solutions and modern digital inventory control software (WMS) can bring control and visibility to your assembly operation.
So how do you link a WMS and an MES? How do you use automation to manage buffering and sequencing in your manufacturing processes, while also enhancing visibility to your inventory investment?
Watch this video to learn how you can save time searching for materials, increase the overall equipment effectiveness, and create a transparent production process that is much more agile and responsive.
Warehouse Modernization: Extending the Life of Your Existing System
Has performance and reliability declined? Do you have outdated/undocumented controls, equipment or software? Do you have obsolete parts? Has your business model, processes or throughput requirements changed? Is your software or system no longer supported?
If any of these (or other issues with an aging system) apply to you, watch this video to see our approach to solving these. Retrofits, enhancements, upgrades and modernization's are all discussed.
Design of an Automated Layer Picking System: From Data Analysis to ROI Calculation
The design solution to a picking and storage operation needs to identify all costs and saving opportunities. Confidence in the business case is critical. In this video we shared a case study that demonstrated how data analysis suggested that cases could be ordered and shipped in full layers, driving the design towards layer picking automation integrated into the solution. We also showed ROI calculations to model some of the financial benefits. In this example, layer picking would significantly increase throughput versus any case picking solution and of course minimize the investment costs.
Watch this video to see how we went from data analysis to design an optimal automated solution.